The Chief Justice of the Supreme Court of Kenya David Maraga has cast his ballot in the repeat Presidential election. Maraga who was in company of his wife voted at Bosese primary school in Nyamira on Thursday afternoon.
Maraga made the landmark ruling that nullified the August 8 Presidential election which drawing worldwide attention. The court ruling was the the first of its kind to overturn an election in Africa.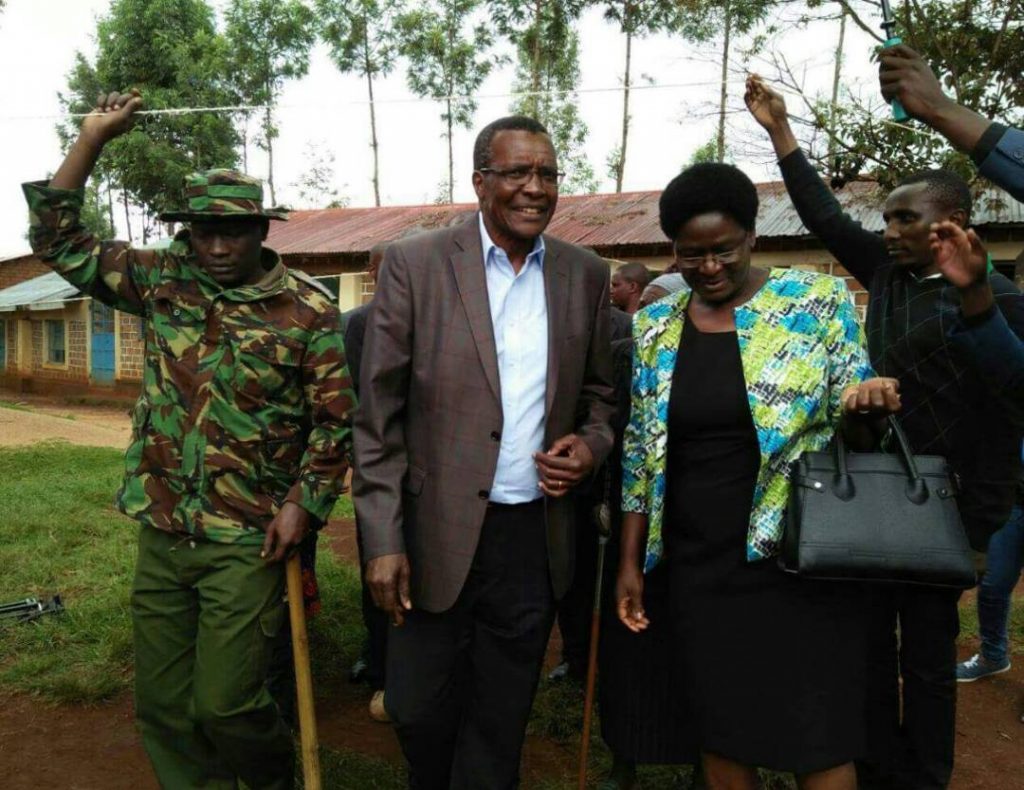 He was, however, criticized by sections of Kenya's political players particularly the Jubilee party led by incumbent President Uhuru Kenyatta. The President had accused Maraga and the bench for undermining the will of the Kenyans who participated in the election.
A day before the heated election, Chief Justice Maraga almost presided over a hearing of a petition seeking to halt the election, but this hit a snag due to lack of quorum.