Kenya's electoral body Independent Elections and Boundaries Commission (IEBC) has received the first batch of the ballot papers three days to the widely contested repeat Presidential election. The ballot papers arrived at the Jomo Kenyatta International Airport on Sunday from Dubai where they were printed.
According to the IEBC Vice Chairperson Consolata Nkatha, the first consignment contained 16 tonnes of ballot papers while the next batch expected today (Monday) will have 102 tonnes. The final batch will arrive on Tuesday with another 102 tonnes of ballot papers.
The arrival of the ballot papers is an affirmation by the electoral body that all is set at a time when there's growing uncertainty and skepticism about IEBC's ability to deliver a credible election. In August, the Supreme Court overturned the results of a Presidential election that had placed the incumbent President Uhuru Kenyatta in the lead, calling for fresh elections.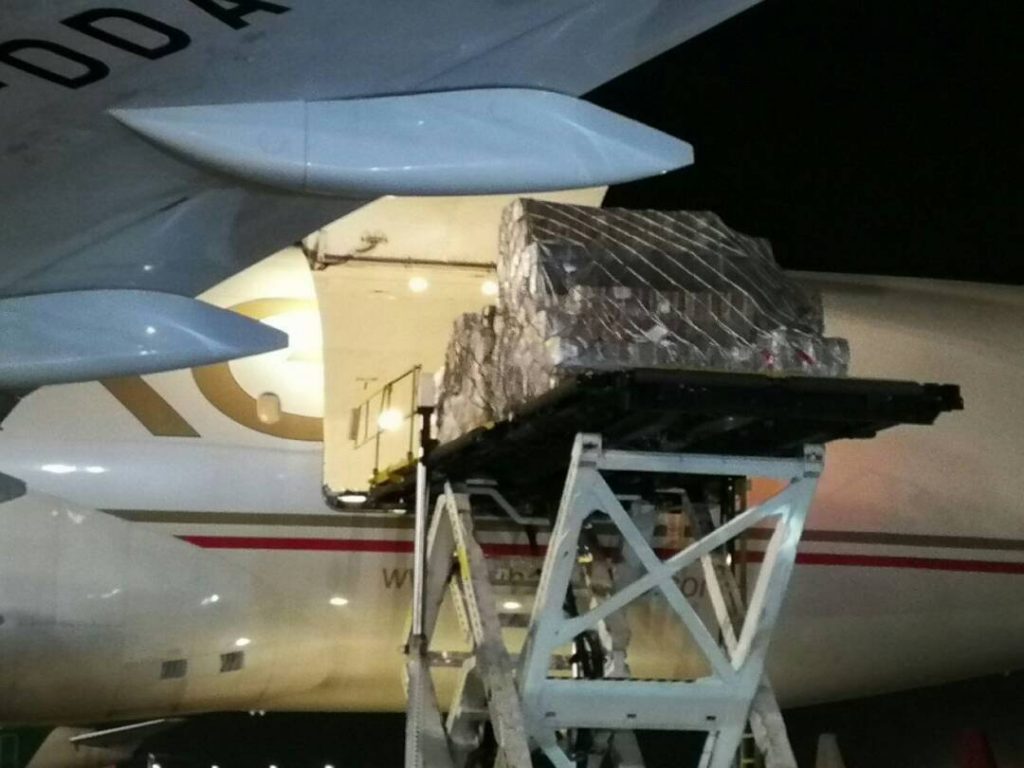 Kenyatta's strongest contender in the August election, Raila Odinga and his National Super Alliance (NASA) have since contested Thursday's repeat election claiming IEBC has been adamant on implementing proposed reforms.
IEBC's Consolata Nkatha however said "all processes have been carried out and we are ready for the election", urging Kenyans to come out and vote on Thursday.
"We have made some changes in transmission of results. Once the Polling Officer finishes counting the ballots, he will take a photo of the image which will be signed by all candidates' agents and himself," she told journalists at Jomo Kenyatta International Airport on Sunday.
"The photo will then be sent to our portal. Then it will go both to the national and the constituency tallying centres. So it will be much easier than last time," Nkatha added.
Rather than focus on the weaknesses of the IEBC including the recent resignation of a Senior Commissioner Roselyn Akombe, she asked Kenyans to focus on the reforms made to ensure the election is smooth.
Meanwhile, Raila Odinga alleged that the ballot papers flown in were a decoy, claiming that the ballots were printed in Kenya and are already marked in Uhuru Kenyatta's favor.
"The ballot papers have already been printed secretly in Nairobi and we have evidence that the election which is going to be held on Thursday is a sham," Odinga commented on Sunday from Trans Nzoia County.
He rallied his supporters to shun Thursday's election and rather hold demonstrations.
"There will be countrywide demonstrations on Tuesday and Wednesday. Then on Thursday no elections," he said.
Such proclamations by the opposition cast further uncertainty on what could become of the election aftermath in a country where thousands were killed in post election violence ten years ago.