Taxi operators in Kampala have intercepted President Museveni at Clock Tower and demanded his audience after several of them were arrested and injured by KCCA enforcement officers. The operators say KCCA officers brutally handled them for protesting payment of daily charges which the drivers insist President Museveni had directed KCCA to stop levying.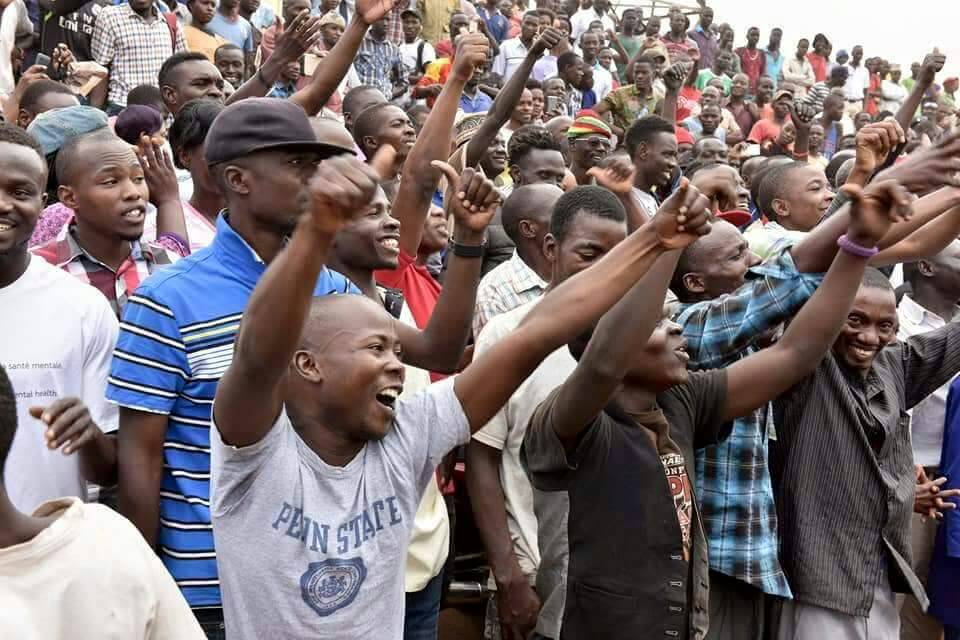 The operators complained to the President about "excess daily levies imposed by KCCA."
"I personally do not support the idea of daily levies. If the rich are taxed at the end of the month, why should the poor be taxed daily?" the President responded to resounding applause by the operators.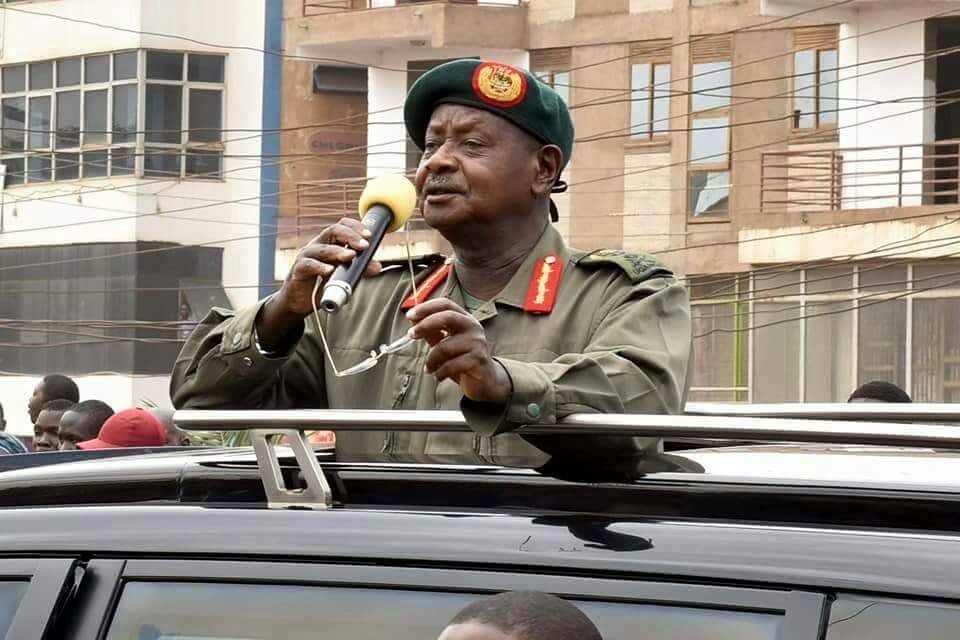 He, however, urged them to be patient as government addresses their concerns.
There was stampede in Kampala today as Kampala Capital City Authority (KCCA) battled striking taxi operators.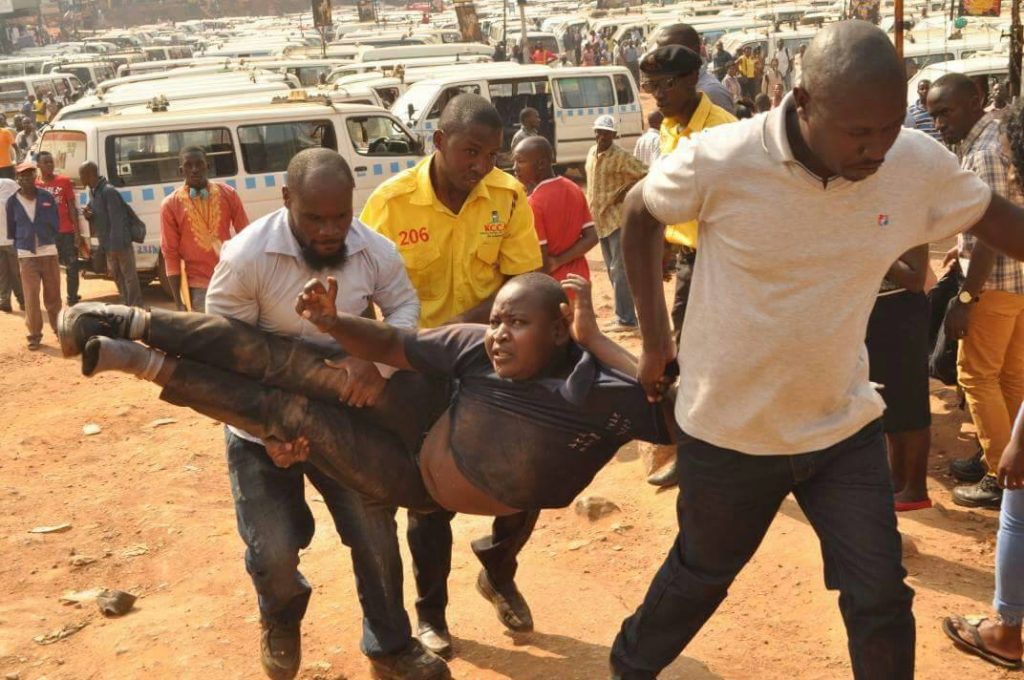 The KCCA enforcement officers also forced taxi drivers to park in only designated places allocated by KCCA which the taxi operators resisted.
This prompted the KCCA officers assisted by Police to force them but the enforcement resulted into confrontation.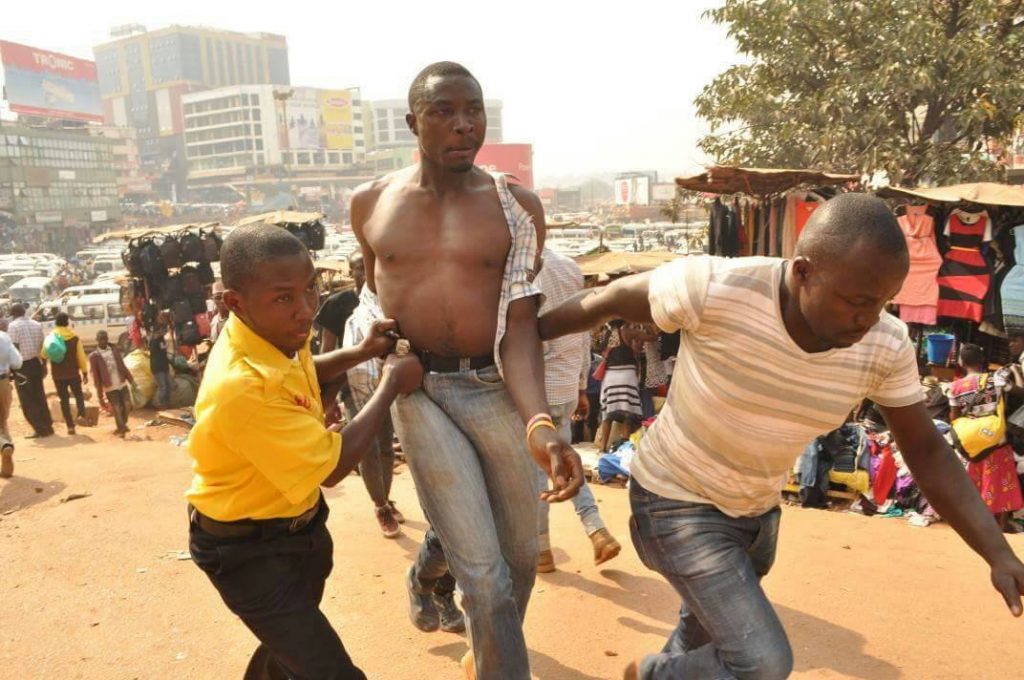 KCCA spokesman Peter Kaujju told SoftPower that KCCA decided to enforce taxi parking because they had a duty to ensure an organised city. He also denied that KCCA had been stopped from imposing the levies.
"There was no halting of levies at all. There is a cabinet position on the matter," Peter responded when asked why KCCA was enforcing payment contrary to Presidential directives.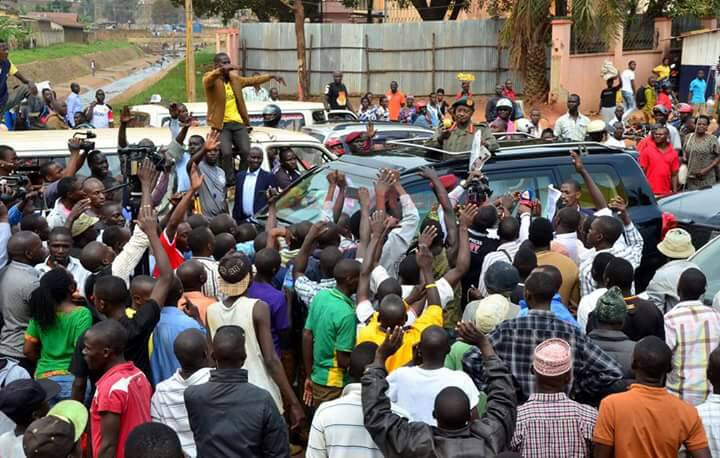 Transport in some parts of Kampala was paralyzed as KCCA and Police battled the taxi operators.