The Police has reported that it has captured and arrested a key suspect in the recent spate of murders that have terrorized areas of Greater Masaka in central Uganda.
The suspect identified as Musa Galiwango was arrested on Monday and is said to have led a gang that murdered 5 people in Lwengo and Bukomansimbi on New Year's day and the night before that.
According to a statement released by the Inspector General of Police, Gen Kale Kayihura, Galiwango and his gang are also suspected to have masterminded previous attacks, murders and robberies in Greater Masaka since 2016.
In March 2017, the suspects allegedly attacked villages in Kamenyamigo and Kyabubu in Lwengo district and killed two people, ten were left injured. The same month, the same gang attacked Kyabakuza A and B villages in Masaka district injuring 12 people.
Police further says that in September 2017, Galiwango and his group conducted attacks in Kabonera trading centre in Masaka killing 2 people. Later in November, they murdered one person and robbed several others of their property.
IGP Kayihura has described the capture of Galiwango as a breakthrough in solving the serious crime in the area and "a very encouraging achievement".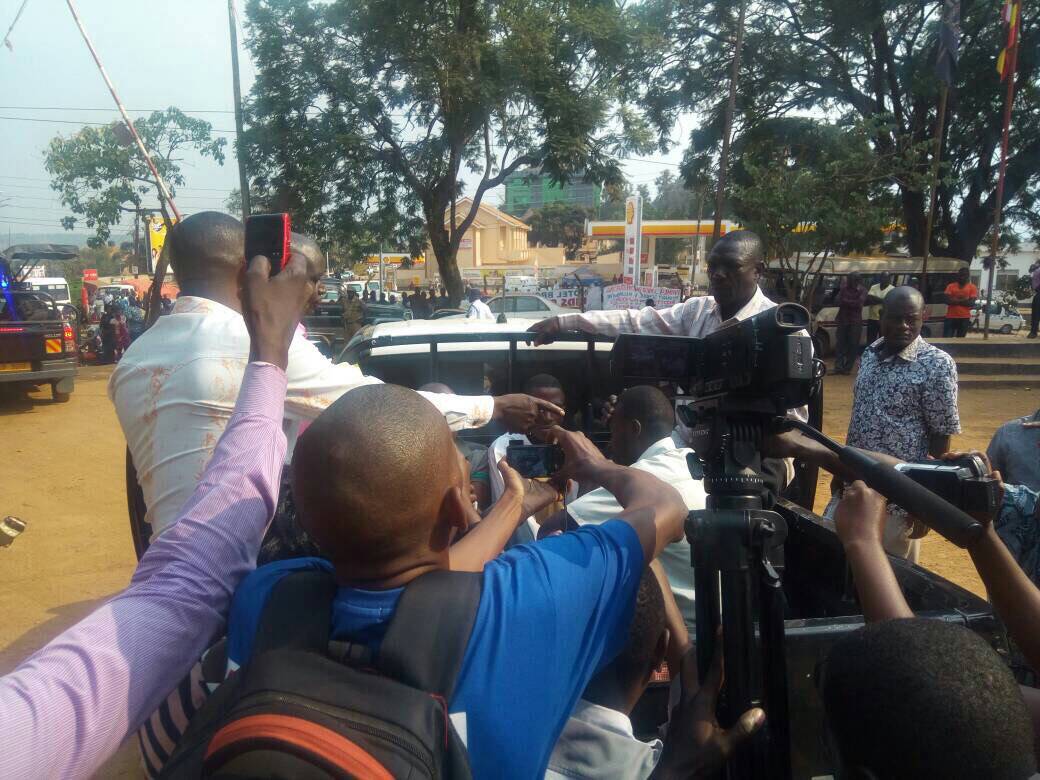 Kayihura revealed that while some persons suspected to have been working with Galiwango were previously arrested, courts released them on bail prompting them to regroup.
The Police chief camped in Masaka following separate incidents that claimed lives of five people including a former senior police officer, SSP Denis Sebugwawo and his grand child who were attacked and robbed at their home.
Others who were murdered were Gonzaga Kayemba, John Bosco Seremba and Jane Nantale.
"I commend the joint team of Police of Greater Masaka led by RPC Zaakye Latif, supported by technical units of Police from headquarters and the command of the Mechanized Brigade," Gen Kayihura said in the statement.
"As well as the crime preventers who played a key role in the speed with which we have got the thugs and resolved the issue as to who was behind the criminality in Greater Masaka".
While he admitted that some members of the gang could still be at large, he said the arrest of Galiwango was a big achievement.
The arrest comes at the heels of the visit by President Yoweri Museveni to the families of the deceased in Masaka, giving assurance that the criminals would be arrested.
Police has been facing mounting pressure from the public and the political opposition to bring an end to the growing insecurity around the country.