The High Court in Kampala has granted bail to city businessman Mathew Kanyamunyu.
In his ruling, Justice Wilson Kwesiga noted that Kanyamunyu has stayed on remand for so long yet his case has not yet been cause listed to be heard.
"Staying in detention has a financial implication on government," Kwesiga said.
He noted that the 5 sureties presented by Kanyamunyu's lawyers were substantial and eligible to stand surety for him.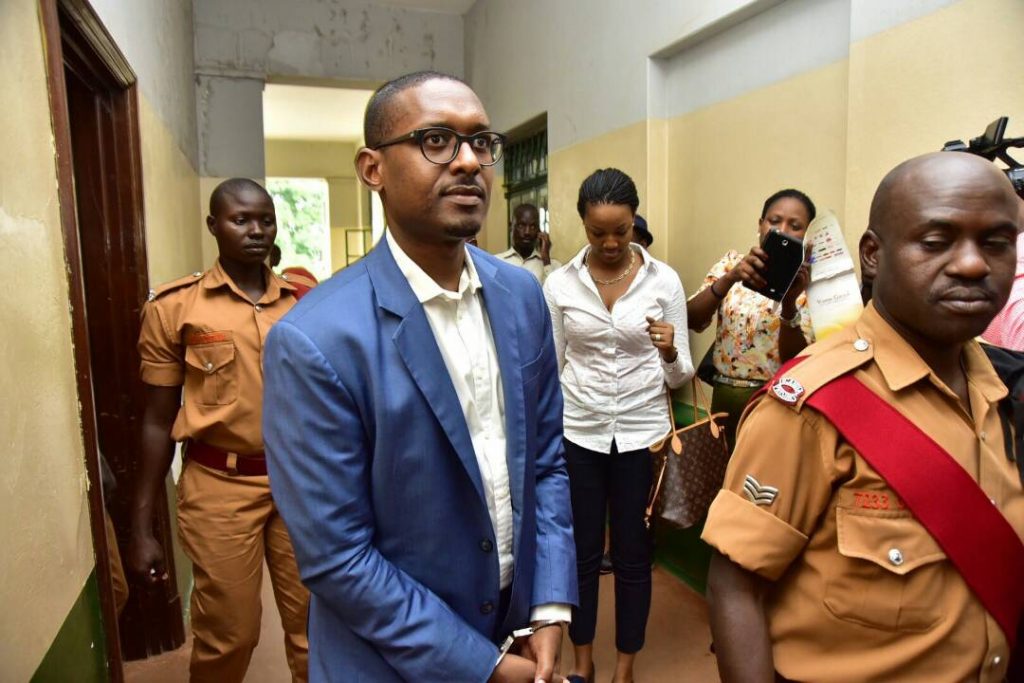 On lack of a fixed place of abode as argued by the state prosecutors, the judge said that Kanyamunyu has a place where he rents and court can always look for him from there if need arises.
Court released him on a 10 million cash bond and 10 million non cash for each of the 5 sureties. He was also asked to deposit his passport with the court.
This was his fourth time to apply for bail.
Prosecution alleges that Kanyamunyu on November 12, 2016 while on Kampala-Jinja Road near Malik Car Bond, opposite Uganda Manufacturers Association offices at Lugogo Nakawa, caused Akena's death by shooting with malice aforethought.