Rwanda President Paul Kagame has officially retired several Rwanda Defence Force (RDF) Generals and senior officers.
In his capacity as the Commander-in-Chief of the Rwanda Defence Force, Kagame held a meeting with recently retired Generals and senior officers where he thanked them for their service.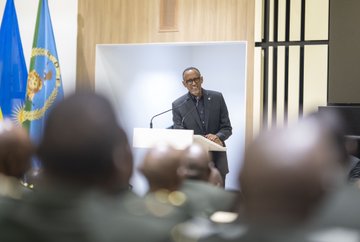 The retired senior officers thanked the President for his leadership and committed to continuing their contribution to Rwanda's transformation through their respective expertise and mentoring the younger generation.
According to New Times Rwanda, the list includes; two four-star generals, James Kabarebe and Fred Ibingira, and two three-star generals, Charles Kayonga and Frank Mushyo Kamanzi.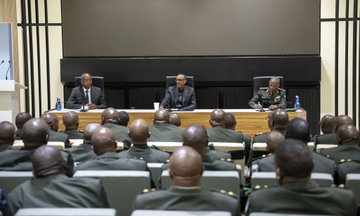 Others are five Major Generals; Martin Nzaramba, Eric Murokore, Augustin Turagara, Charles Karamba and Albert Murasira while the Brigadier Generals are three, Chris Murari, Didace Ndahiro and Emmanuel Ndahiro.
Rwanda Defence Force (RDF) said this is its eleventh time holding a send-off ceremony to honour the service of Military personnel who reached retirement age and those whose service contracts came to an end.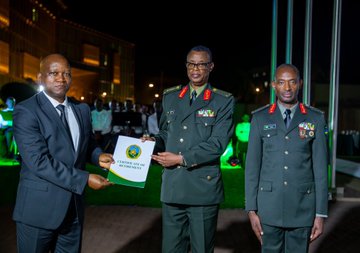 The solemn and dignified ceremony was held Friday at the Rwanda Defence Force headquarters, Kimihurura.
General (Rtd) James Kabarebe, who spoke on behalf of the retirees, said that the current posture of the RDF today provides hope to every retiring officer that everything will continue in the right direction.
He particularly thanked Kagame for the visionary leadership that contributed to the liberation of the country and building the nation.
The Minister of Defence, Hon Juvénal Marizamunda, thanked the Generals and Senior Officers for their contribution to building Rwanda and for their contribution towards liberation struggle and their role in stopping the Genocide against the Tutsi.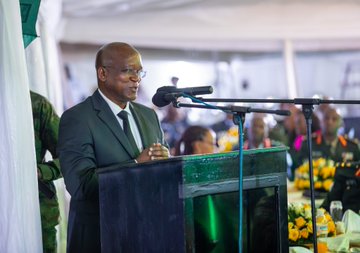 He emphasised that those still in service will always need mentorship and advice from the retirees to continue developing the nation.
The send-off ceremony, a tradition in the Rwanda Defence Force, was a heartfelt tribute to these remarkable leaders who had dedicated their lives to safeguarding the nation's security.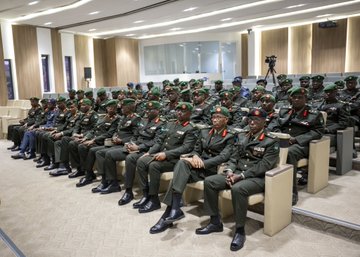 The retirees were awarded certificates in recognition of their service rendered to the Rwanda Defence Force.