Rwanda President Kagame has arrived in Luanda, Angola where he will meet with DRC President Félix Antoine Tshisekedi Tshilombo for face-to-face talks.
The Angolan President João Lourenço, who is also the Chair of the International Conference on the Great Lakes Region (ICGLR), is mediating the talks.
The meeting will discuss the security situation in eastern DRC.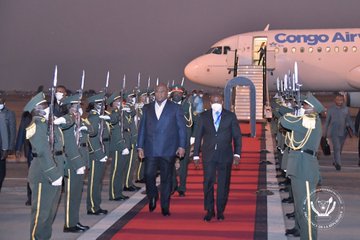 Tshisekedi arrived in Luanda on Tuesday evening, July 5 ahead of the Wednesday, July 6 tripartite summit.
This summit is being held at the initiative of President Lourenço who has been mandated by the African Union (AU) to mediate in order to reduce the tension between the DRC and Rwanda.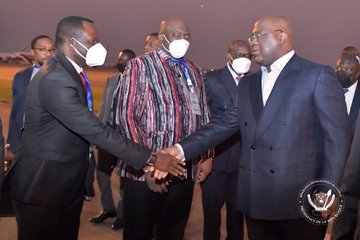 Upon his arrival, President Tshisekedi went to the Angolan presidential palace for a first interview meeting with his counterpart Lourenço.
Nothing has been said on the content of this first meeting before the summit on Wednesday but the subject of discussion is expected to hinge on the resurgence of the M23 rebellion which Kinshasa accuses Kigali of funding.