President Paul Kagame, who is also the Commander-in-Chief of the Rwanda Defence Force, has promoted Col Ronald Rwivanga, RDF Spokesperson, to the rank of Brigadier General.
Kagame also promoted three officers from the rank of Brigadier General to Major General.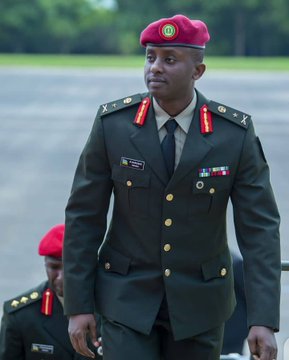 They are; Brig. Gen Vincent Nyakarundi, Head Defence Intelligence, Brig. Gen. Willy Rwagasana, Commander Republican Guard and Brig. Gen. Ruki Karusisi, Commander Special Operations.
According to a statement issued by RDF, the promotions take immediate effect and more will follow at a later date.