Makerere University last week organised the "Inaugural Sarah Ntiro Memorial Lecture" in remembrance of Sarah Nyendwoha Ntiro, a Ugandan educator, activist and academic.
She was the first woman university graduate in East and Central Africa from Oxford University with a Bachelor of Arts in History in 1954.
In his introductory remarks, the University Secretary, Yusuf Kiranda, said Ntiro broke the glass ceiling many years ago. "This will be a first star, a five-course discourse of intellectual conversations at this year's, Sara Ntiro memorial lecture. We celebrate the legacy of a great East African woman."
The University Vice Chancellor, Prof Barnabas Nawangwe, said the need for system support for bold ideas may best be appreciated when "you consider the struggle that our forefathers" had to go through to obtain higher education.
According to him, the bold ideas back then were prompted by the observation that the protectorate government was rather reluctant to admit more Africans into civil service.
"In May 1938, Governor Mitchell convened the Inter-Territorial Conference on Higher Education, which finalized plans for the site, name and constitution of a Higher College at Makerere. That same year, funds for the Higher College were either contributed or pledged by Imperial and East African Governments, supported by some of the Native Governments and private organisations."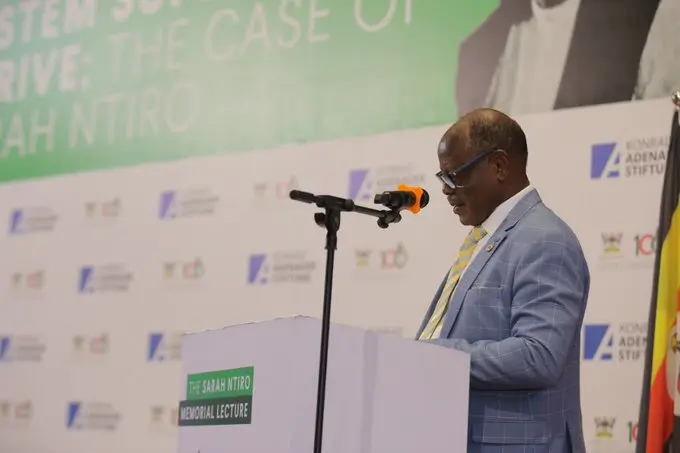 He said the efforts by Mary Stuart and her colleagues show that despite Government systems, there is a need for well-placed champions to continuously advocate for the implementation of good policies that favour the disadvantaged or marginalised.
Lorna Magara, the chairperson of the Makerere University Council, said celebrations of icons and alumni that etched their names in the annals of Makerere's 100-year history have been grand, "but with today's event, they just became even more significant!".
"#MakerereAt100 Lecture Series has, to date, been a window through which we have appreciated the sacrifices made by various men and women and how their respective contributions shaped the legacy of Makerere as we know it today."
"Our reflective journey of Sarah Nitro's life impact takes us beyond the borders of Uganda to the shores of the UK, where her arrival at Oxford in 1951 spurred a legacy of inspiring the less privileged in the United Kingdom and Europe."
She added: "Furthermore, her successful testimony in 1954 as the first East and Central Africa female graduate from Oxford prompted a drastic culture change – fathers who previously did not educate their daughters began doing so."
Former minister Joyce Rovincer Mpanga described Ntiro as her contemporary, a trailblazer, distinguished scholar and selfless member of society.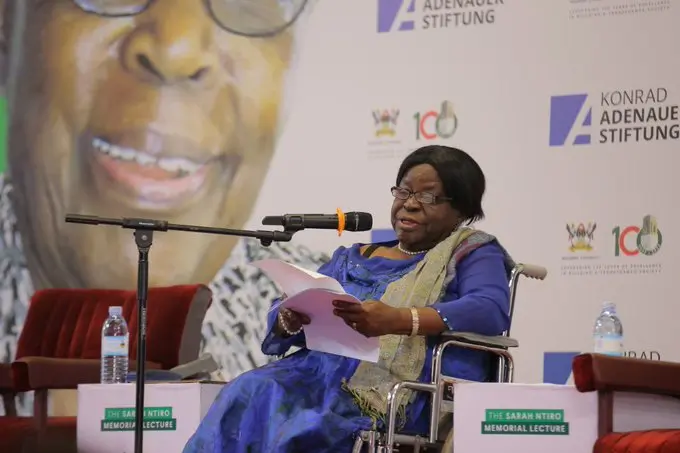 "I am particularly pleased that the leadership of Makerere has, as part of the #MakerereAt100 found it fit to celebrate the legacy of Sarah Ntiro, whose life is a reflection of how far we have come in securing equitable access to education for the girl child."
She said the era in which Sarah Ntiro and herself sought to enrol in formal education may to a great extent be described as being hostile to the girl child.
"Girls were expected to grow up taking care of their parents and siblings and upon getting married, their husband and children. In Sarah's case, fate seemed to be smiling down on her, as if to prove that she was destined for greatness."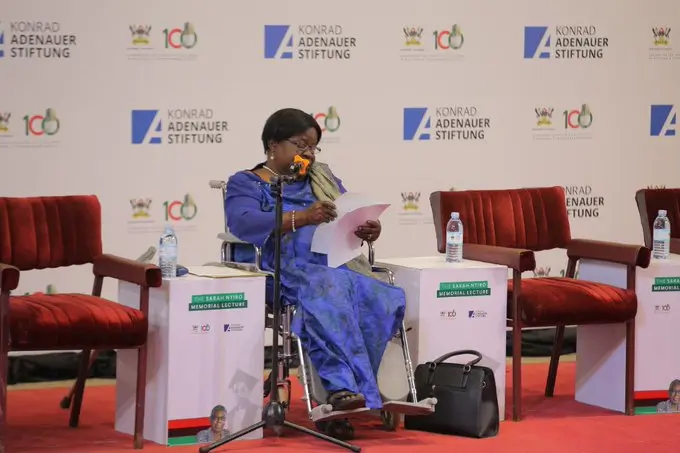 According to her, Ntiro's birth in 1925 coincided with the establishment of the Department of Education by the British colonial government.
"When I came to Makerere in 1953, Margaret Graham was the Warden of the girls who resided in what is now the Makerere University Guest House. We were only thirteen girls in Makerere at that time.
Towards the end of 1953, Mary Stuart Hall was completed and named after Bishop Stuart's wife, who had worked hard for the betterment of women's education during her time in Uganda.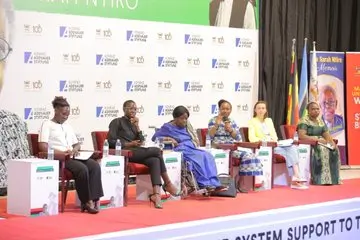 "When we moved into the new Mary Stuart Hall, the thirteen of us could only fill the first and second floors. The third floor was left unoccupied. However, by the time I left Makerere, there were 50 girls and so the third floor got occupied."
"Sarah once told me, 'I will take you to where women meet and talk about themselves'. She introduced me to the Uganda Council of Women. Whereas it had started before, I had never joined it. In my biography titled "It's a Pity She's Not a Boy!" I say that's when my fighting for women started. Sarah pushed me to become a fighter for women."
Prof. Sarah N. Ssali, the Dean School of Women & Gender Studies, said the school exists today because of Ntiro who stood with other women to push the bold idea of higher education for the girl child.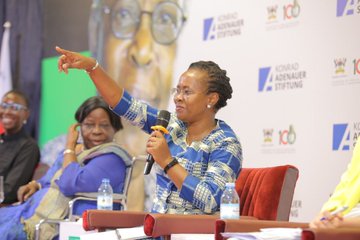 Anna Reisman, a Professor at Yale University, said "knowing that 52% of the graduates of Makerere today are women, is a notable achievement for women like Sara."
"Globally, we have about 132 years to go before we can bridge the gender parity gap. This statistic has since worsened from 100 years because of Covid-19, the civil wars, and refugee crises."