Journalist Agather Atuhaire is the winner of the European Union (EU) Human Rights Defenders Award 2023.
"Congratulations to Agather Atuhaire who won the award for her courageous efforts to shine a light on corruption and mismanagement in public life in Uganda," said the EU embassy in Uganda.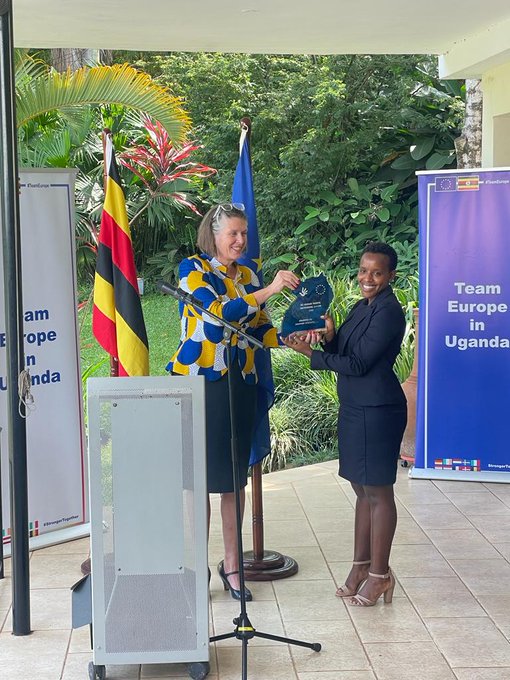 It also congratulated finalists investigative journalist, Solomon Serwanjja, and gay rights activist, Richard Lusimbo, for making this year's shortlist.
"We applaud their work to shine a spotlight on abuses and support the rights of vulnerable and marginalised populations in Uganda."
The award aims at raising awareness of the work being done by human rights defenders as well as recognizing their courage and determination.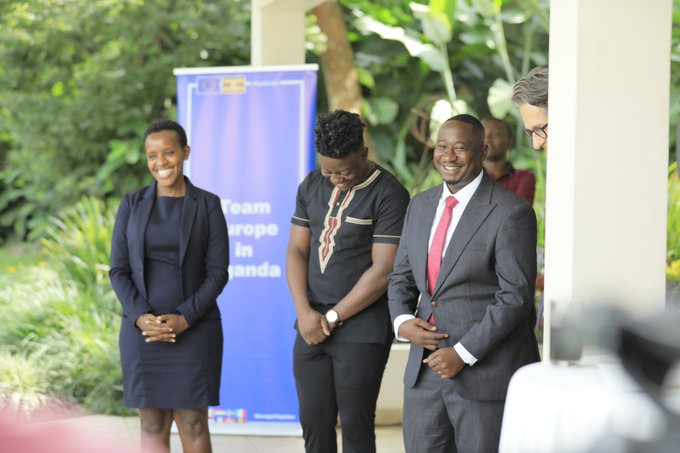 Last year, it was awarded to lawyer Primah Kwagala for her contribution to providing legal assistance to vulnerable women.
Speaking at the Award Ceremony held Thursday in Kampala, the EU Ambassador to Uganda, Jan Sadek, said, "These leading human rights defenders demonstrate that universal values are not just words that sound nice in a speech, but that they have real-life meaning and can transform people's lives."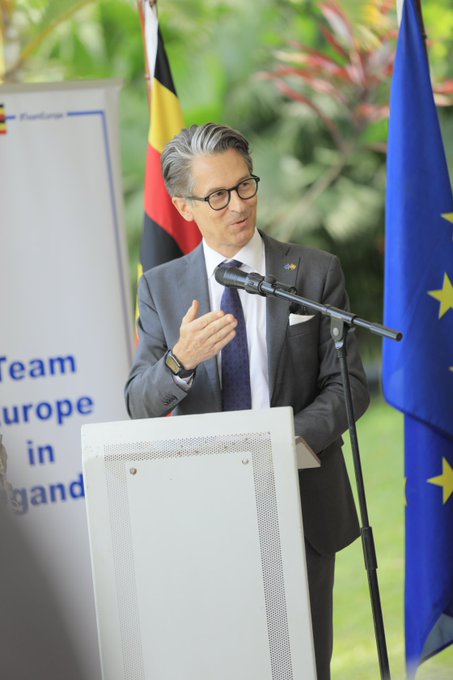 The Netherlands Ambassador to Uganda, Karin Boven, said, "Agather is a good example of the role an independent journalist can play in the fight against impunity and corruption."
"Congratulations @AAgather the world needs more people like you. And congrats to all the other nominees for their remarkable works," tweeted the French embassy in Uganda.    
Amb. Maria Håkansson, the Ambassador of Sweden in Uganda, also tweeted saying: "Warm congratulations @AAgather for a well-deserved award. As we yesterday celebrated #WorldPressFreedomDay it's indeed very timely to recognise critical journalistic work. Congratulations also to the equally very qualified runners-up @richardlusimbo and @SolomonSerwanjj."
Atuhaire has worked for the Uganda Radio Network (URN) and The Independent Magazine.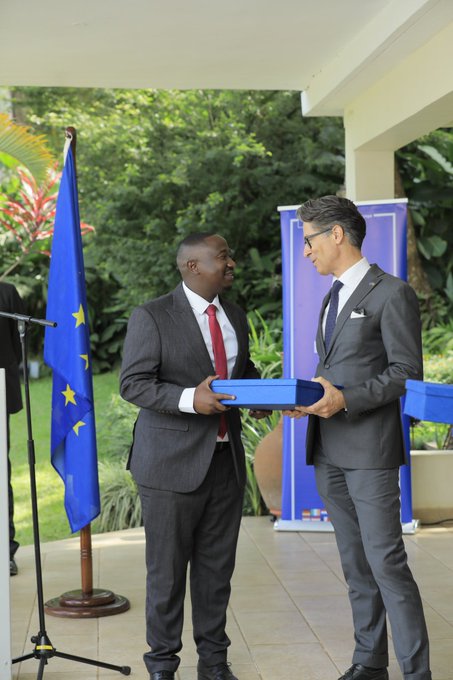 A journalist turned lawyer, Atuhaire is known for her social media activism demanding accountability in institutions.
She has tackled the Law Development Center for failing students without explanation, the National Water and Sewerage Cooperation (NWSC) over poor service delivery and the Parliament of Uganda, among others.