The Islamic University in Uganda (IUIU) has won the prestigious EUROPEAN QUALITY AWARD for its innovation and its adaptation of blended learning during the COVID-19 pandemic.
The Rector, Prof. Ismail Simbwa Gyagenda, was invited to the Oxford summit of leaders on 20th December 2022 in Oxford – UK where he addressed the gathering on "Universities of the Future".
The Award comes with the rights to use the Trademark of the Europe Business Assembly Corporation of Social Partnership license under the UK Trade Mark Acts 1994 and EBA awards regulations for 3 years for marketing purposes.
"I received this award on behalf of IUIU in Oxford – United Kingdom," Prof Simbwa said.
Former IUIU Guild President Wins The Kakungulu Award
Former IUIU Guild President also won the Prince Kakungulu Award at this year's IUIU graduation ceremony held on the 21st of January 2023 at the Islamic university in Uganda, main campus, Mbale.
Kakande Hafdwar who was the guild president from 2021-2022 managed to scoop the Kakungulu Award with a GPA of 4.79 in Bachelor of arts in education at the Islamic university in Uganda.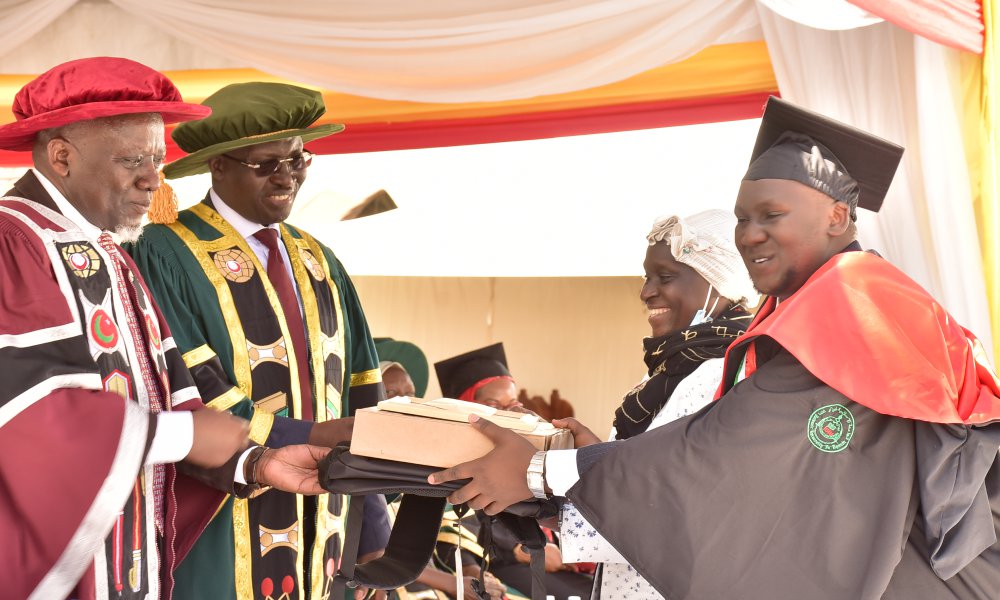 Kakande attributes his success to Allah, hard work, and support from the people around him like his mother Dr Nalweiso Aisha, friends, and lecturers.
"Since I joined leadership as an academician, I had the pressure to prove that one can pass with flying colours even as a leader at university.''
"When I joined the race for guild president's office, my lecturers and lecturers advised me to step down as it would affect my performance in class but I believed in myself; and I made it."
The Kakungulu award is given to the overall best student annually during graduation.
Other awards that were presented include the Islamic Charity Organization award which Ms Nusaiba Nakanjaako took under the category of best Muslim female student and the Alumni award which went to Ms Namusazi Hajara.
Source: IUIU