This week, the Ministry of Science, Technology and Innovation held the "National Science Week 2022" at Kololo Ceremonial Grounds in Kampala.
Horus Mwaka, one of the exhibitors, is a young robotics engineer dedicated to creating robots using local materials to solve societal challenges.
Known to others as Lucky, the Senior Research Assistant and Lab Administrator at the Islamic University in Uganda (IUIU), works with a team of four research assistants (three of them are programmers). 
Mwaka says lack of funding prevents innovators and inventors like himself from turning prototypes into actual marketable products. Thus far, he has over 18 inventions to his name. 
How was the 2022 National Science Week? 
It was good. I showcased my three robots, coin sorting machine, and a walking guide for the deaf and blind.
Great. From what others showcased, do you see progress in the growth of the innovations industry?
Yes, I see some progress. However, this progress is affected by limited or lack of funds for enabling them to advance from prototypes to final products.  
What has been your experience over the years? 
It has not been an easy journey. The lack of sources of knowledge makes it hard to complete certain innovations. We also lack the best components required to do the inventions or make them work as required. There is also a lack of funds because most of these things like sensors are expensive. They have to be imported and sometimes, you can't just improvise.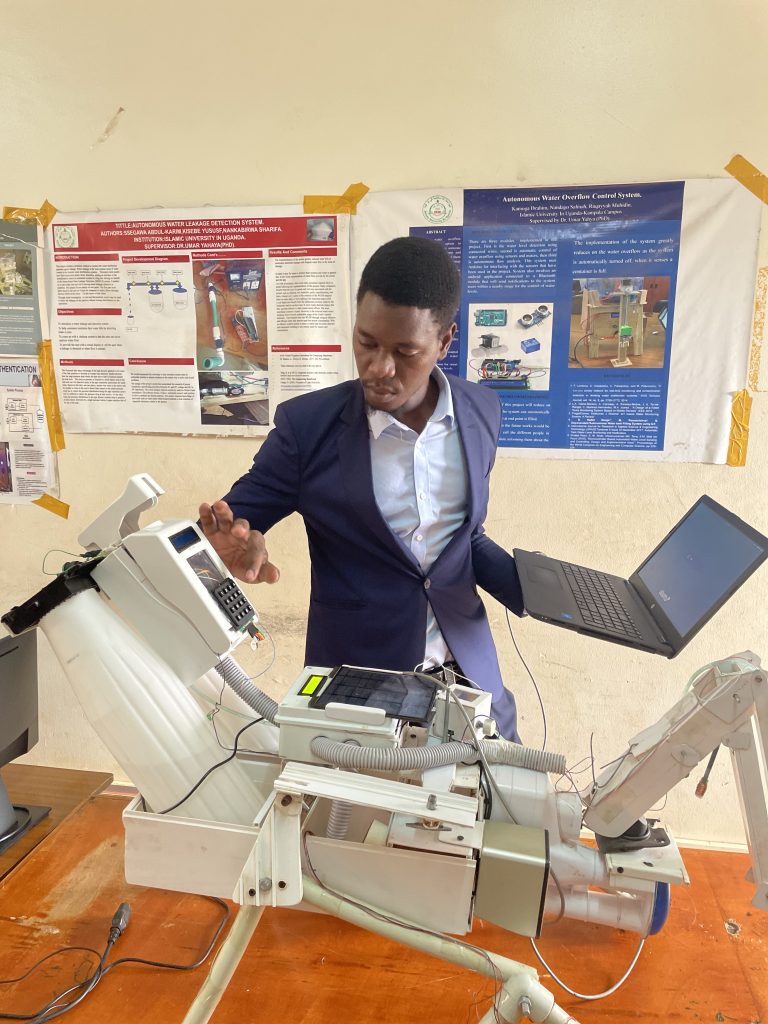 How have you pulled off these innovations despite the challenges? 
To address some of these challenges, I decided to rely on the internet as a source of information. I don't get complete information but the little I find guides me on how to improve and make the innovation successful. 
I always buy cheap materials that I can afford but it takes time to save enough money to buy them. I have since decided to invent my own sensors. Since I use local materials, they can't make a saleable product. They can make a working product but not a marketable product. 
Where do you get the funds? 
Huh, that is a tricky one. I have tried government ministries like that of ICT and Science & Technology but they tell you they don't have funding at the moment. They keep telling you to go and check but it's always the same thing. 
Have you heard of the innovation fund?
Yes. But they say they haven't received it yet. 
Have you tried other sources of funding? 
Yes. The Islamic World Educational, Scientific and Cultural Organization (ICESCO)—a specialized organization that operates under the aegis of the Organization of Islamic Cooperation. ICESCO in collaboration with IUIU gave us a grant of $20,000 to produce the handwashing dispenser during the Covid-19 lockdown. It also provided us with extra Shs67m in funding to make handwashing dispensers for schools in rural areas in Busoga sub-region. There hasn't been any other funding.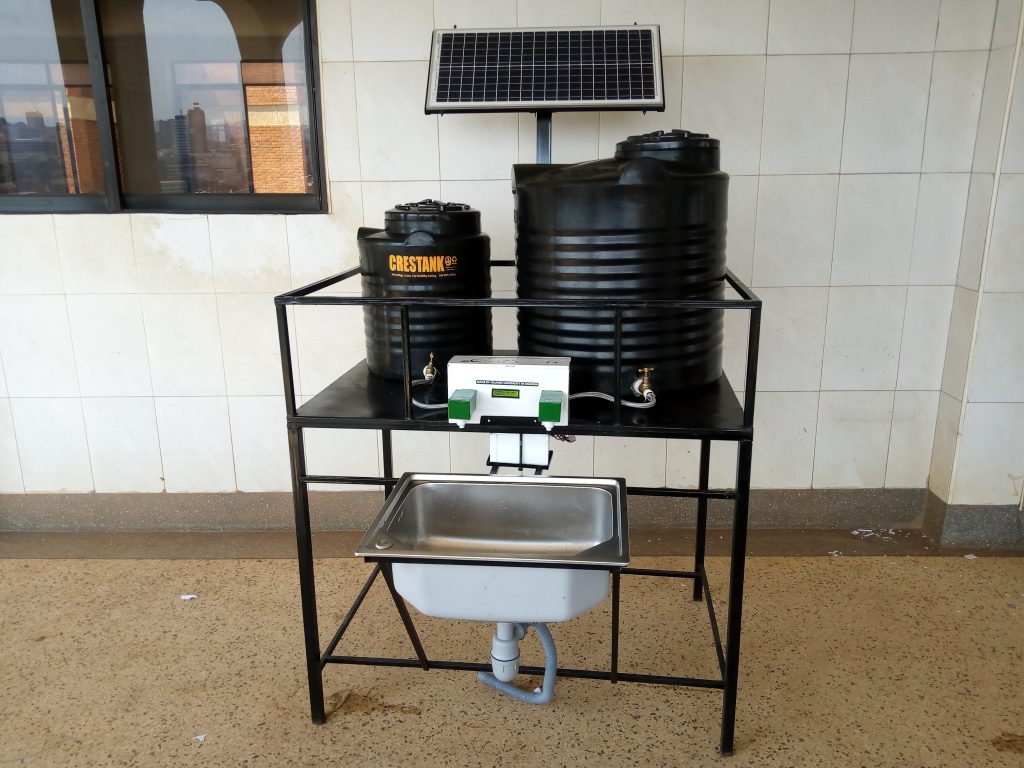 Have you received any monetary returns from your work? 
Yes. We sold one dispenser to Mawanga Mosque in Munyonyo at Shs1.5m. 
How do you plan to make money with your innovations? 
I plan to build a factory that can make marketable versions of these innovations. It's just that I lack the technology to improve these innovations to reach the market standard. We need funds, labour force and space for a workshop where production can be done from. 
Any future plans? 
Moving forward, I plan to make a drone for agricultural purposes, especially irrigation. This drone will be able to move on its own (not controlled by a human). It will have a camera to see and identify objects and know where to go and what to look for the same way a human being does. 
What else? 
I need further training from the best universities that are good in technology. I'm more interested in robotics and the internet. The universities in Uganda are not that good in this field or may not have the necessary equipment. 
(Mwaka has just finished his Bachelor's Degree in Information Technology from IUIU Kampala Campus where he studied on a scholarship. He holds a Diploma in Mechanical and Production Engineering from Kyambogo University).
From your own experience, what is the status of Uganda's robotics industry?
We are still struggling. We lack equipment, knowledge, funding and other resources.