Jumia is a pan-African e-commerce platform (online marketplace) that connects sellers with consumers; a logistics service that enables the shipment and delivery of packages from sellers to consumers; and a payment service that facilitates transactions among participants.
Ron Kawamara, an experienced manager with a demonstrated history of working in the internet industry, has termed Jumia 'The Amazon of Uganda' for its role in revolutionizing the e-commerce sector. Amazon.com is an American multinational technology company that focuses on e-commerce, cloud computing, digital streaming, and artificial intelligence. We caught up with Kawamara and this is what he told SoftPower News in an exclusive interview.
Tell us about yourself?
My name is Ron Kawamara. I'm the Chief Executive Officer of Jumia, Uganda. I'm Ugandan, born and raised. I was educated in Fort Portal at Buhinga Primary School. From there, I went to Ntare School in Mbarara for my O-level which I finished in 2003. That is when I left Uganda.
I did my high school at Van Nuys High School in Los Angeles, California. I then attended the University of California at Berkeley in San Francisco. The first degree (Bachelor's Degree) I did was in Behavioral Science. I also did a degree in Political Science (and International Relations) and then a degree in Development Economics. It was a triple degree done in five years.
I later joined the University of Oxford where I did a Master of Science (MSc) in Development Studies (2013 – 2014). After that, I returned to Uganda.
What did you do before joining Jumia?
My first job was at a company called People-Connect (2011 – May 2013) in California. That company was helping tech start-ups in the Bay Area San Francisco where tech companies like Google, Amazon, Facebook, Twitter, etc are. I did many internships in the Bay Area with some tech companies. People-Connect helped start-ups find talent who were willing to work for equity. If you are a startup in California, you can't afford engineers (who are highly paid). Software developers are very expensive. So, the company would find talent who would work, and instead of being paid salaries, they would get shares in the business. That is how I got into tech. I got to collaborate and learn about the business.
Having studied abroad and with an opportunity to work for global firms/organizations, how then did you end up back here?
It is a long story about how I ended up coming back to Uganda. I got a job at the UNDP (United Nations Development Program) through the UN Young Professionals Program (YPP) before I even finished Oxford. I canceled my offer at the UN to come back to Uganda.
At Oxford, I was one of the five organizers of the Oxford-Africa Conference and had to invite business leaders and political leaders from Africa. Because I was a Ugandan, I had to make sure Ugandans were represented as panelists and speakers. I invited Sam Kutesa (then Foreign Affairs minister), Winnie Byanyima who was at Oxfam (which is based in Oxford) and Dr Kizza Besigye who had unfortunately recently returned to Uganda from UK. He was then in the global news. So, inviting Besigye to Oxford at the time was a very great thing for me. Winnie told me the only way to get Besigye to return to the UK was to visit him personally at his home in Kasangati (Wakiso district). I boarded a plane from the UK and went to his house in Kasangati after passing through police roadblocks. I introduced myself to him and even booked him a first-class ticket (British Airways) to come and speak at the conference. He agreed.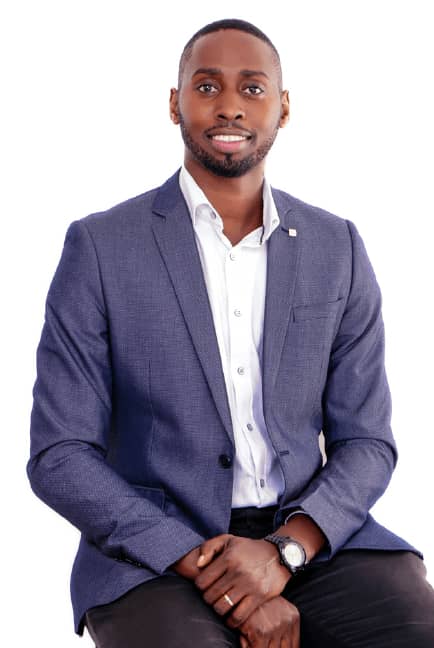 On the last day of the conference, we had drinks with the guests, speakers and students in a 200-year-old church that was turned into a bar. Later, I went back home to sleep. I was very tired. I had slept for like 20 minutes when Winnie called me. So, she tells me "Kizza said hi and I think we are gonna go for those drinks after all". That is where I met people who were doing Hellofood which later became Jumia. We met at that church. They told me there is an opportunity in Uganda and they were looking for people to start with. Good thing, we were just six weeks from graduation. Three months later, I was in Kampala. That is how I ended up in Uganda. Coming back home was very important.
When exactly did Jumia start?
Jumia started in Nigeria in 2012. I'm one of the few people who came to start Jumia here in Uganda. Jumia is now 10 years old but in Uganda, it is about nine years and some months. We count our anniversary from when we opened in Nigeria. It was the first country where we opened Jumia in Africa. We are only operating in Africa. It is Pan-African but we found global investors.
Why Jumia?
Jumia is a neutral word like Google. We wanted a word that is neutral in many cultures. You don't need a word that is neutral in Uganda but very offensive or has a bad meaning in Senegal. So, we wanted a word that is unique, African sounding and neutral at the same time.
What does Jumia do?
Jumia is a platform that allows people to order goods they need in their homes and have them delivered where they are.
Where does Jumia operate?
We are in Uganda, Nigeria, Egypt, Morocco, Algeria, Kenya, Senegal, Côte d'Ivoire, Ghana and Tunisia.
In Uganda, where else do you operate outside Kampala city?
In Uganda, our goods and services are available in every part of the country. Customers in Gulu, Fort Portal and Kabale can get the same products that people in Kampala get. We have a distribution network but products, of course, are centralized in Kampala. Customers order from upcountry and receive the delivery to their doorstep or through our pickup stations in the local areas.
What exactly do you sell?
We have six million different unique products. Jumia has endless products; every manufactured product available on the local market. This is the main Jumia e-commerce platform that has phones, TVs, appliances, fashion, etc, and is available across the country. We are The Amazon of Uganda.
"Jumia Food", on the other hand, focuses on food and supermarket deliveries. That one is only in Kampala and Entebbe. Basically, we offer restaurants a platform for their customers to order. You can open the Jumai food platform, check restaurants and supermarkets and select. We create a virtual menu and the customers are able to go on and select what they want. Then that order is transmitted to the restaurant immediately and the food is sent to the customer. We help restaurants reach their customers through our advertising channels (online ads). We deliver to the customers, collect cash, and remit to the vendors plus our commission.
What of affordability?
Our goods are affordable. We have a very strong price advantage. While supermarkets have extra costs to consider, on our end, it is just a warehouse that doesn't require an air conditioner or a good location like Acacia Mall. We are dealing directly with distributors and manufacturers who are interested in reaching customers outside of their geographical location. This means that they support us more on price. This shop belongs to these distributors and manufacturers. It doesn't belong to us. We just give them a platform. That is why Jumia will always have a price advantage.
What other services does Jumia offer?
We have an application called "JumiaPay" where customers are able to use their wallet on Jumia to pay for services like DStv, utilities (water and electricity), Netflix, etc. You can load with Mobile Money or use a Visa Card. We are adding one more service now. Some of the utilities are not there yet but we are in the final stages of availing them.
It must have been hard starting an online business, how have you managed over the years?
When we started the business, it was a challenge because no one was buying or selling online. There were barriers like lack of trust between vendors and customers, so we had to educate the customer and the vendor alike about the advantage of buying and selling online. We had to invest in logistics. Instead of you building a website to reach your customers, we have built a platform for you, we have already built a distribution network for you, we create a shop for you, find a market for you and deliver for you.
It is a good proposition but, in the beginning, it was hard. It was difficult because of trust issues for products in Uganda. People had been scammed so we had to change that behavior by offering a low price, adding things like a warranty and making it possible to check and confirm whether what you have ordered is right. Since then, we have seen strong adoption of e-commerce. The customers who have used the service are coming back in huge numbers.
This journey has been difficult because of different expectations in the market. It is not easy to capture something in a picture and present it exactly as would someone who physically sees and touches a product in the shop. We had issues with size…what is medium to me may not be the same to you. So, it was difficult to better describe products.
How did you solve this problem?
There was a bit of learning on our end and a bit of learning on the customers'. There was also a bit of learning by using customers' feedback to allow customers to make better decisions. We worked aggressively on showing the ratings of products, ratings of the vendors, etc. When you are buying what other customers have bought before and gave feedback (comments), it empowers you as a customer with as much information as possible. Most importantly, we want the customers to buy brands they know. We want to give you a variety. We give you the price, the rating, and what the customers are saying about the product to help you make a better decision.
Internally, when we opened the business, there was a challenge finding the right people with the right skill set. The labor force is a product but because there were no e-commerce players, it forced us to train staff in those specific skills. This has actually paid off. We educated the customers; we educated the vendors and we educated ourselves.
How have you ensured quality in a market characterized by fake/counterfeit products?
If a customer says the product is defective, fake, or not genuine, we have an immediate penalty of Shs250,000. For any product that is returned, even if the product costs Shs10,000, the penalty is Shs250,000. On top of penalizing, the shop is also deactivated until you show us the certificate of origin for that product. Then we will reactive the shop but your rating will be lower and the customers will know this person is not trustworthy.
This is how we have eliminated fakes. We work with vendors to make sure they have the best products for the customer. We have quality control squads. Also, there is competition because it is a marketplace. They are not just competing on price; they are also competing on quality and reviews. We are an open economy. So, the bad ones are naturally sieved.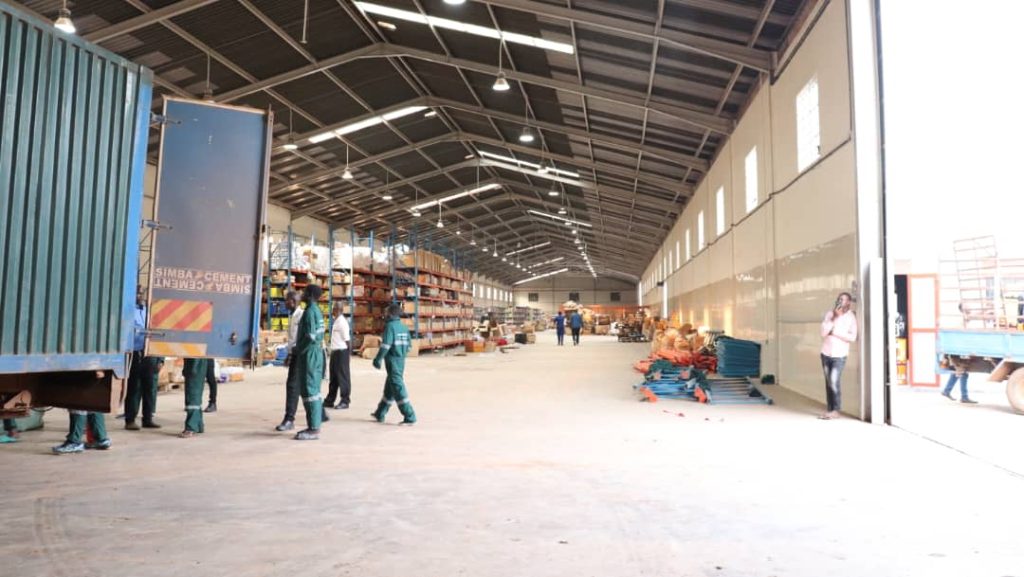 What is the status of e-commerce in Uganda?
I think Uganda is one of the fastest-growing markets. Ugandans are quick adopters in terms of technology, global trends in gadgets, fashion, etc. We have seen significant growth in online businesses in Uganda. Our vendors too are quick to adapt. So, e-commerce is doing very well. It is growing fast. People are buying online and we expect the business to grow stronger in the next few years.
Have you felt any pressure from the new players in the market?
I think e-commerce is growing but it is still very small. The majority of Ugandans are still shopping physically where they can touch the item, haggle/negotiate, buy and then go home. So, the online space is very small. Our competition is not the other online business, our competition is the customer who goes physically to buy products. That is my competition. And I'm gonna win that competition by educating customers about the advantages of shopping online; that it is convenient, cheap, and safe.
How do you deliver this kind of education?
Well, it is a combination of things. We think that if we do things the right way, people will find out. When customers order in Jumia and they get the best pricing, they get things delivered quickly and the products are genuine, they will come back. And that they will tell their friends and families. That is the most important driver of education. Second, we are always investing in the awareness market to reach more people with our message. We are always investing in technology to reach more areas and we think it is working.
How did the Covid-19 (lockdown) experience affect you?
Obviously, e-commerce was already growing. The lockdown created a very big inconvenience for people who were selling, the shops were closed, roads were closed, and customers were in their homes. It found Jumia in a ready-mode. We were ready. We had already built our distribution networks across the country, we had already built our technology, and our teams were already top-notch. When people wanted to shop online, Jumia was there to serve them. As such, we saw an upsurge in usage of Jumia. We saw newer people who had never shopped online come to Jumia. We saw vendors who were never interested in selling online also adopt Jumia as the option to sell. That accelerated what had already been going very well. To us, the lockdown was an accelerator.
Most online businesses are hampered by internet challenges, does this apply to Jumia?  
Absolutely. We think that the internet is like a highway. It is a community of people and to go there, you have to travel on a specific highway but if the road has tolls where you have to pay Shs10,000 every 10kms, it is gonna be more expensive to go to the next destination.
Internet penetration is one of the lowest in the world. After the penetration, even those who have it find it very expensive. It is expensive as it is, well, one of the highest rates of internet per mbps that customers use globally. We have also added barriers by adding a tax on the internet. Four years ago, we had a minister of ICT who told us they would create more hotspots around Kampala and make it free. Four years later, in the middle of Covid-19 lockdown when people are home and students are studying online, we decide that it is a good idea to add an internet tax.
Internet is the biggest challenge. It is a barrier to trade. We had shutdowns during elections which disrupted business. Those are the things that hampered us. Imagine losing 10 days of business, those are billions of shillings lost.
How will you resolve this?
Our job is to focus on things we can change. Of course, we have expressed our views to policymakers. We want them to meet us halfway. We want them to look at tech and e-commerce as a real opportunity. Globally, some of the top companies created in the last 20 years, are tech-based. People are calling them the 2nd Industrial Revolution because they have created more money in the last 20 years than that created in the last 100 years. Look at the capitalization of Apple, it is bigger than the GDP of Italy. Facebook has a market capitalization of 365bn dollars. It's like 10 times Uganda's GDP. That is the value of technology.
The problem is that we want to access the tech but we don't want to create it. We are consumers of technology. We may not make a phone cheaper than China or USA would make it but we can definitely create good software to solve our problems in Uganda. Once we create a solution to those problems, we will have investors.
What is behind Jumia's success story?  
I think our success has been in improving our customer experience. It is not very easy to run an online business. There are challenges in logistics, tech, content, and so on.  But despite all those challenges, we have been focused on giving a remarkable customer experience starting from product quality and our delivery experience.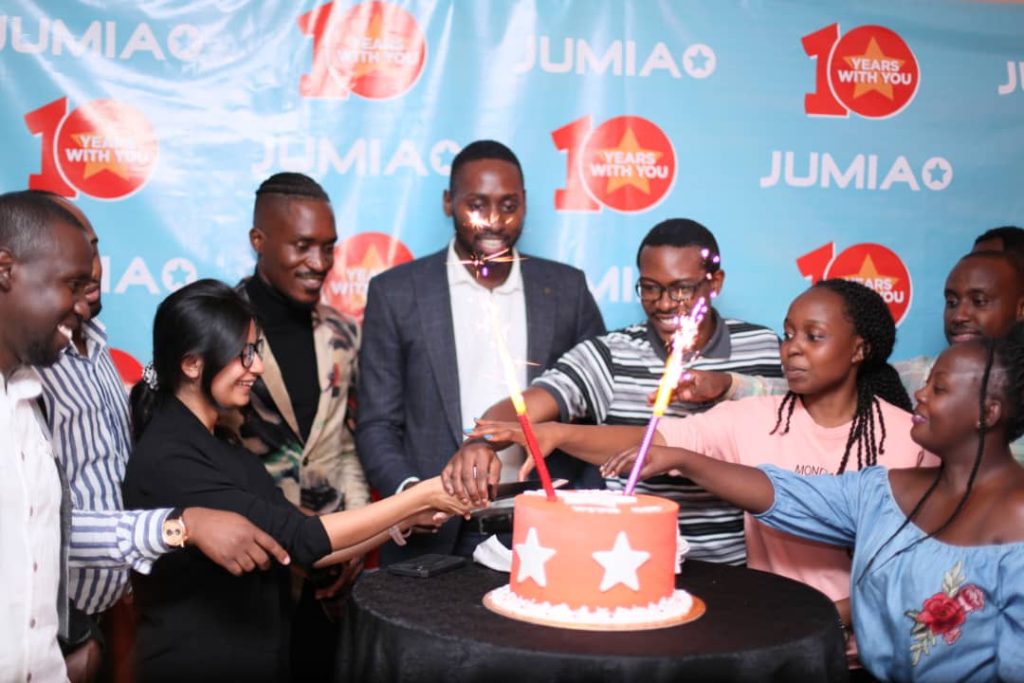 Secondly, we are great at what we sell. We have a very strong price leadership in Uganda and are the cheapest on almost everything we sell. That gives us the advantage. Thirdly, we reach every part of Uganda. No one else can reach that scale.
Black Friday is what really drives the buzz around Jumia. Tell us about it!
Black Friday basically is a campaign where we reward our customers with discounts on products. Our first Black Friday is the Jumia anniversary that is happening right now. It started on June 13 and is running up to July 3. This one is extra special because we are celebrating our 10th anniversary. Things are discounted up to 60%. We are rewarding our customers and also giving vendors an opportunity to excite customers over their brands.  It is equivalent to our November Black Friday.
We negotiate thousands of deals for our customers. We negotiate with importers, manufacturers and distributors. We use black Friday as a sales campaign (to give a chance to struggling businesses to sell) or a discount campaign for customers. We do it in March (Tech Week) for tech vendors, then Jumia anniversary for all the vendors and then we do it again in November.
What kind of promotions do you run?
The promotions range from supermarket items, phones, TVs, etc which are discounted up to 30%, 40%, or 60% off.
Do you do any Corporate Social Responsibility (CSR)?
Corporate Social Responsibility (CSR) is important for us. We work with a group of young mothers in Naguru home. These are kids who were impregnated as young kids. We offer them supplies and help them look after their children. We are also planning to build their digital skills so that they can be able to use computers. We also plan to work with universities so that young graduates can come, train with Jumia and acquire skills.
What opportunities and future prospects do you envisage?
Opportunities are everywhere. Like I tell people all the time, if you are doing it in a traditional way, there is an easier and more efficient way to do it on the internet. Who knew 100 years ago that the post office would die out because of email? From emails, we have moved to WhatsApp and from there to video messaging. You can speak on WhatsApp video and it's there in real-time. Technology is changing how we live, how we work, how we travel etc.
What is your advice to someone who wants to start an online business?
There is plenty of room for people who use the internet to reach more customers. If you are an insurance company, you surely can reach more people in Uganda if you put your product online. If you are a logistics company, a hotel, etc, online is where people are. It is like a city. Kampala gets more business because there are more people living in Kampala. Now people are on Facebook or surfing online (Google), so you can make money by finding people where they are. There are more people online than those watching TV or listening to the radio or any other media. The online community is the largest community in Uganda.
You are missing out if you don't go online. For people like artists, fashion designers, authors, those dealing in crafts etc, Jumia is the place for you. You can reach more people on Jumia because we have already built a platform that can reach Ugandans. Jumia is an aggregator. It aggregates all the products customers need in one place. This means you aggregate the supply and aggregate the demand.