President Museveni has vowed to deal with opposition figure Dr Kizza Besigye if he continues his walk-to-work protests against high commodity prices.
"We have these negative fellows like Kizza Besigye walking to work," Museveni said Thursday while delivering the State of the Nation Address at Kololo ceremonial grounds on Tuesday.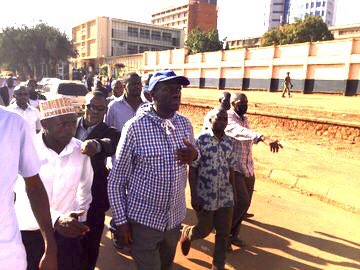 "If you're walking peacefully who will bother you? Didn't you see those who walked to Namugongo recently?"
He emphasized: "But if you walk to cause trouble, we shall also cause trouble for you."
Besigye vows to resume protests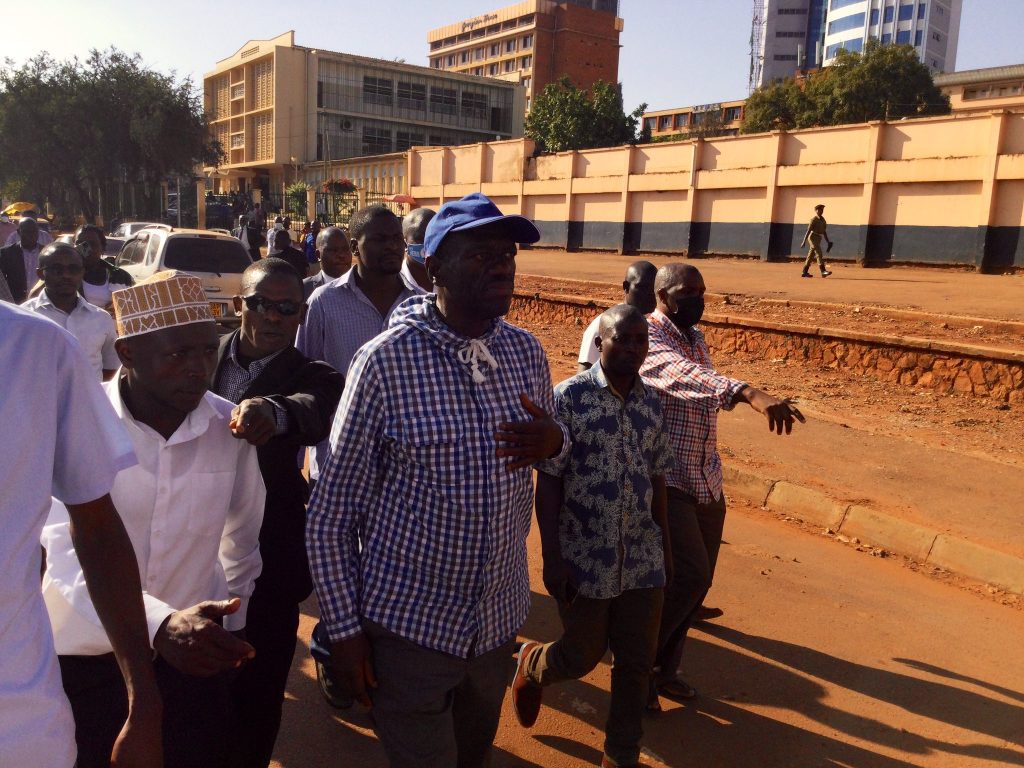 On Monday, High Court slashed Besigye's cash bail from Shs30m to Shs3m enabling him to leave Luzira prison where he had been on remand.
"By God's Grace, I am safely back home in Kasangati, after about 2 weeks in Luzira prison. This, after a hectic day that started with High Court changing bail terms from 30m to 3m (still very high), which we paid; then, returned to Luzira- waiting for release paperwork!" he narrated on Twitter.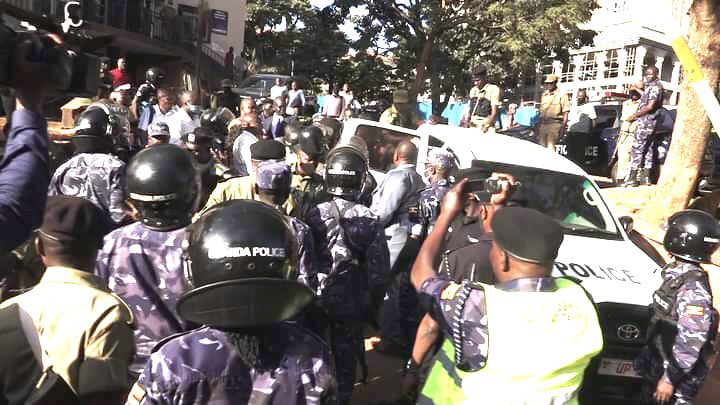 At 4pm, Besigye was brought to Buganda Road Court and freed by same magistrate (Sienna Owomugisha) who imposed the Shs30m cash bail.
"We proceeded to Central Police Station to claim our (Mamba) vehicle. OC CID informed us that it's now an exhibit & can't be released. Outside CPS, we found very heavy deployment all around the Station."
Besigye was ordered to get into a police vehicle, which he rejected- asserting his freedom.
"Use of brutal force got me into a police truck and was dumped home. No turning back on campaign Muzuukuke, Tweggate, Twetaase!"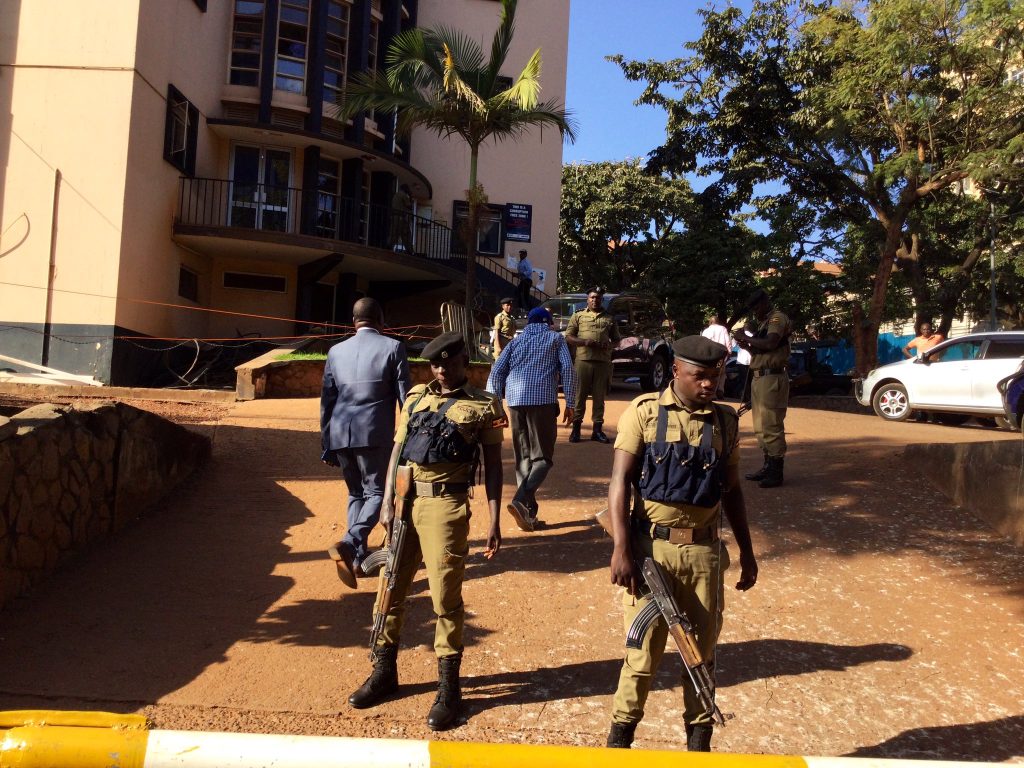 He said the saddest part of the manhandling at the Central Police Station (CPS) was the tearing of his beloved blue hood.
"It'll be off for repair tomorrow morning and will remain at the front till I get fresh supply!"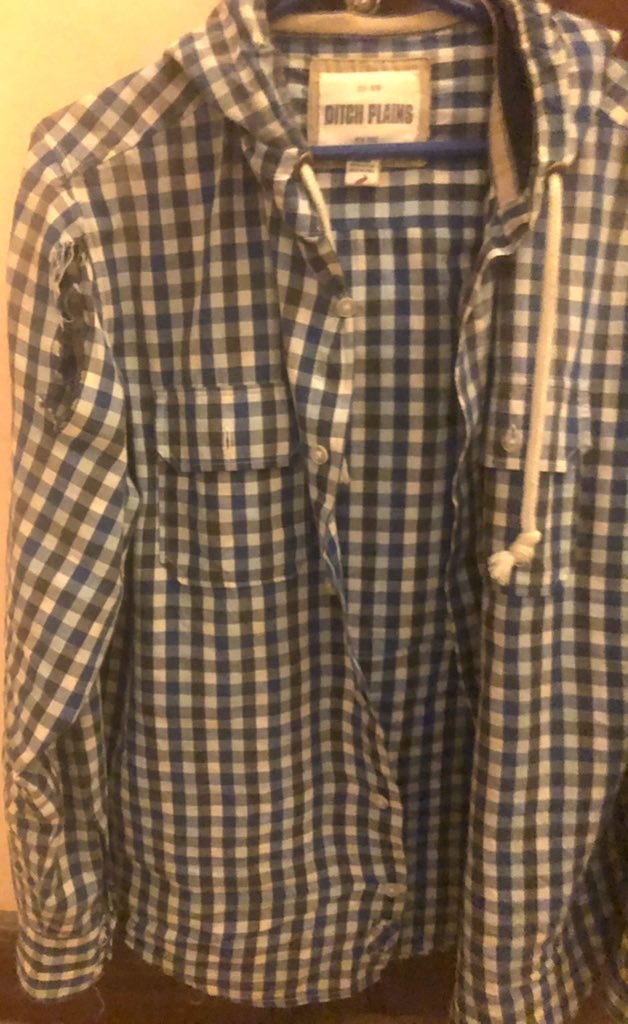 He thanked his lawyers Erias Lukwago, Ivan Bwowe, Proscovia Kunihira and Namakajo for their efforts in freeing him.
"Police officers, army officers, and Prison officers who have been holding me get a salary of about UGX400,00. How can you then consider a bail of a minor offence to be ten times the entire salary of a public servant? It's ridiculous!" he said.