The University of Nairobi in partnership with the Chartered Institute of Public Relations (CIPR UK) has awarded three Ugandan PR practitioners.
CIPR, which is dedicated to raising standards in PR in Africa, on Saturday, June 11, 2022, recognized Ian Rumanyika, Stella Athieno Marion and Moses Opolot with awards for pioneering the course.
This was during a special brunch organised by CIPR Uganda Chapter at Hotel Africana in Kampala.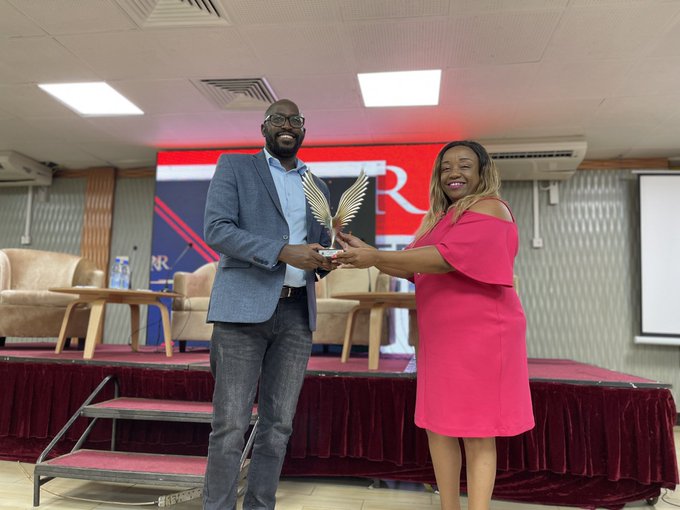 The event attended by PR and communication professionals in Uganda also doubled as CIPR's second-year Anniversary Celebration.
Ian Rumanyika is the Head External & Corporate Affairs at Uganda Baati, Stella Athieno is a Communication & PR Professional at Hill + Knowlton Strategies-Uganda while Moses Opolot is a Senior Consultant and Chief Executive Officer – Close Touch Group.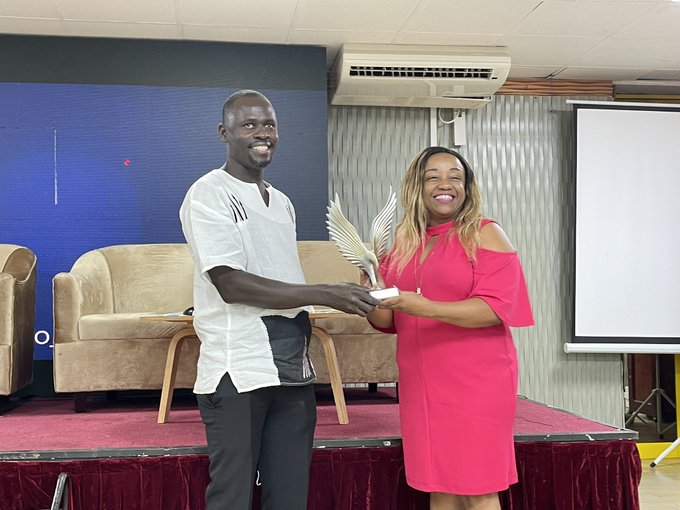 The trio, which belongs to the class of 2018, became the first-ever CIPR Nairobi eagles.
They shared their experiences about the journeys they had to make to the Kenyan capital to study and how they succeeded in these endeavours.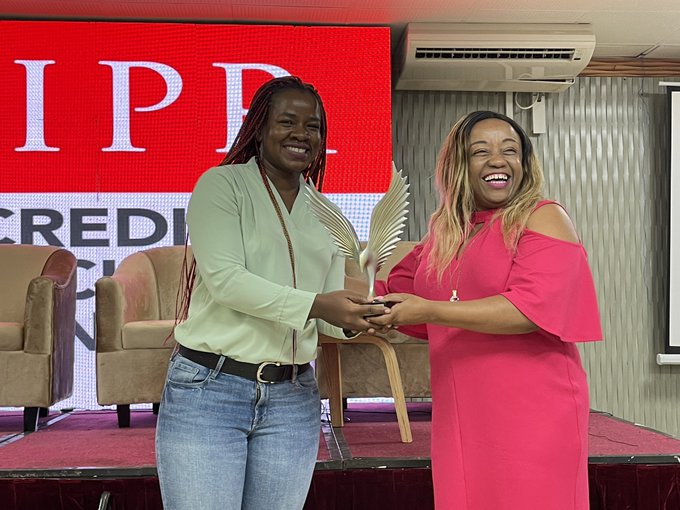 Rumanyika was also recognized for his contribution to building the PR profession in Uganda.
He runs masterclasses under PR Fundi and has been a great ambassador of CIPR program.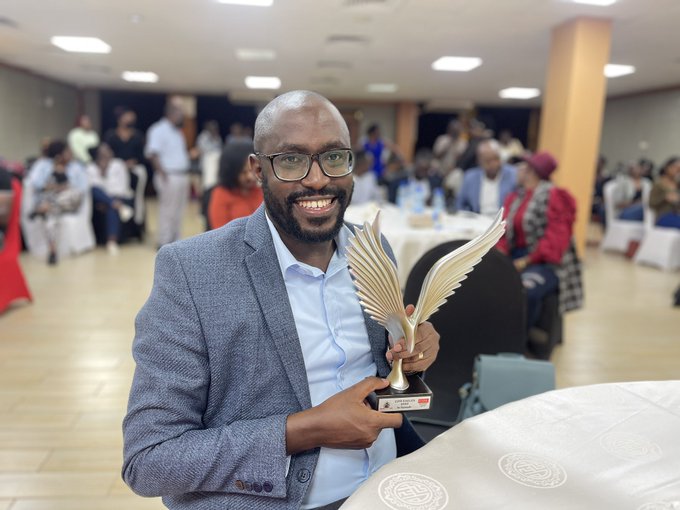 Speaking at the event, Irene Nakasiita, Uganda Red Cross Society Spokesperson, said the PR industry is changing.
"Are you ready as PR practitioners? Let's reason strategically," noted Nakasiita who doubled as a co-emcee (with Jon Fisher, National Water and Sewerage Corporation digital strategist) and co-organizer of the event.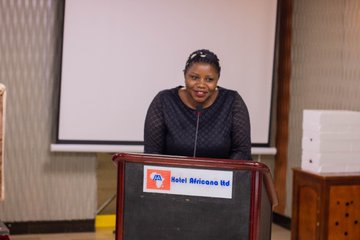 While handing out the awards, Ann Gichuhi, the CIPR Lead at the University of Nairobi, related the three pioneers to an eagle: a large, heavy-beaked, big-footed bird of prey.
While explaining why the awards were shaped like an eagle, Ann outlined the seven characteristics that make an eagle a unique bird.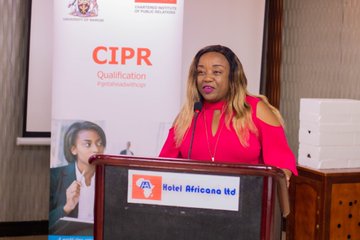 "Eagles have vision. Eagles are fearless. Eagles are tenacious. Eagles are high flyers. Eagles never eat dead meat. Eagles possess vitality. Eagles nurture their younger ones," she said.
She asked PR people to be problem solvers, dealing with problems fearlessly and proactively.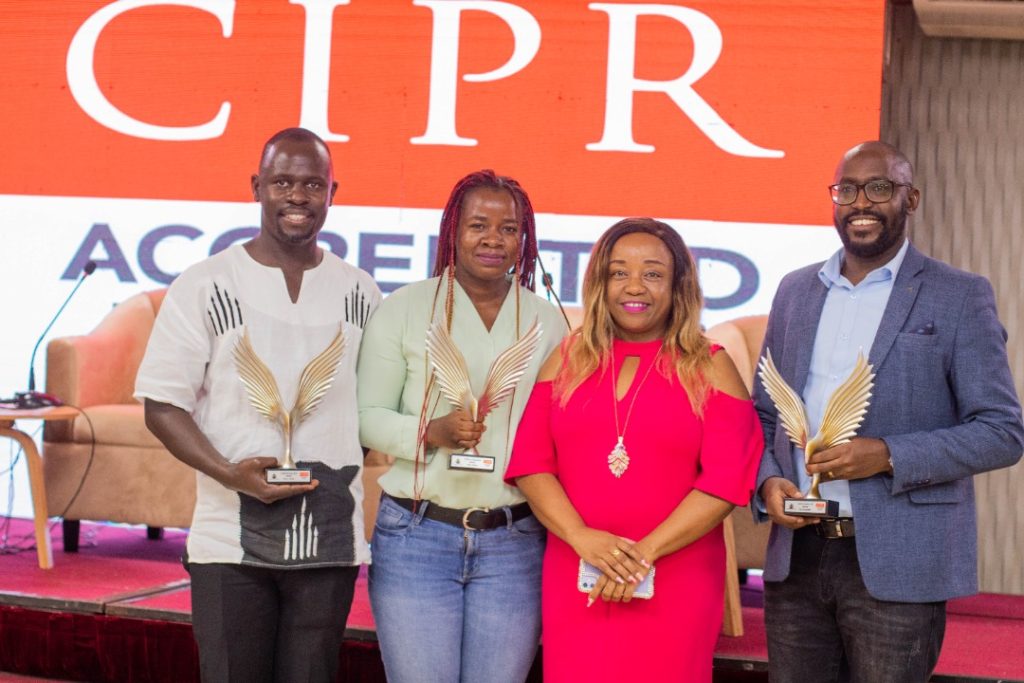 "Did you know about knowledge, attitude, and perception? Needs, Interests, and Concerns…are the three considerations to get key messages. And that is how we win," she pointed out.
"Be very careful about taking problems all the time. Everybody needs to be fearless with facts and figures. Showcase your skill set."
She added: "PR is not about how much you know. We are more about strategy. An open mouth is a closed mind."
The CIPR which boasts 10,000 members is a Chartered Body with Accredited Teaching Centres (ATCs) based in the UK and Overseas.
CIPR qualifications are globally recognized professional qualifications.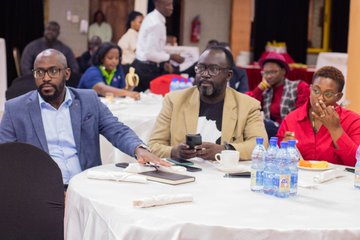 It provides students PR practitioners with the skills, knowledge and understanding to advance their careers, gain creditability and confidence in their abilities.
According to Bernadette Eveleigh, Senior Awarding Body Officer, achieving Chartered Status with the CIPR is reaching the pinnacle of professionalism in Public Relations and Communications.
Criteria: Full Member (MCIPR) or Fellow (FCIPR)- 3 consecutive years or 5 years of completed CPD- Successful completion of Chartered Assessment Day (Ethics, Leadership & Strategy and– Global Alliance Body of Knowledge [GBOK]).
The benefits of being a CIPR member include; £87 annual Global Affiliate subscription, Access to all online resources, Free membership of CIPR International and Free listing in the Member Directory and the PR Register.