Private Sector Foundation Uganda (PSFU) has elected new members of the Board at its 26th Annual General Meeting held at UMA Showgrounds in Lugogo, Kampala.
Humphrey Nzeyi is the new Chairperson Board of Directors.
Nzeyi has been representing the manufacturing sector on the outgoing board.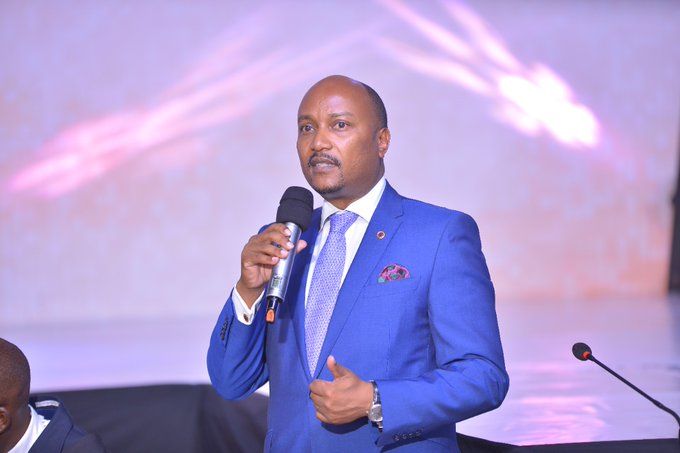 Sarah Kagingo will be the Vice-Chairperson of the Board of Directors.
Kagingo, the SoftPower News Managing Editor, replaces Hon Victoria Sekitoleko.
She has also been overwhelmingly voted by over 10 professional associations to represent the Professional Services Sector at PSFU.
"Today, our tenure as a board comes to an end, and we are grateful for the support from PSFU staff, members, and the government," said Dr Elly Karuhanga, the outgoing chairman of the board, while welcoming the new board members.
"We were mindful of your age. We decided to have a transition from the old generation to the new generation," he said Thursday as he handed over a chairman's tag to Nzeyi in a symbolic handover of power.
"You have seen how we (old board) have been able to bring these people together, you have seen the importance of diplomacy in leadership, you have seen how we positively react to the needs of the members and our relationship with the government in building Uganda's business. Please put a finger on that," Dr Karuhanga told the new leaders.
He further urged them to ensure the best women and youth representation on the board. "I know you will not let us down."
In his opening remarks, Dr Karuhanga said PSFU has hired the best talent in the country to ensure that members and the private sector are well-served and represented.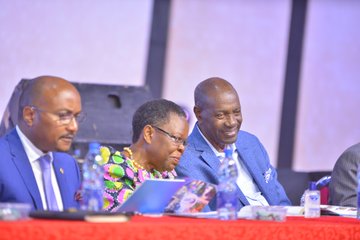 "As a board, during our tenure, we advocated and achieved the recapitalization of the UDB with UGX 1.5 trillion, deferment of PAYE and NSSF for 3 months, banks allowed to increase the period of Non-performing assets from 90 to 180, zero rating on VAT, etc during COVID19."
Speaking at the same event, PSFU Chief Executive Officer (CEO), Stephen Asiimwe, said the arts and creative sector in Uganda have long been operating without any formal structures.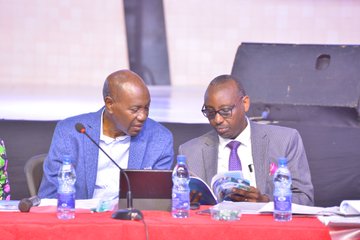 "Now that they have joined the PSFU, we are going to lobby for the best opportunities across the world that will shape and transform our entertainment sector," he noted.
He added: "I would like to take this opportunity to thank the staff of PSFU for their dedication and selfless effort towards achieving our mandate."