The government has been implored to adopt an Accelerated Education Program, which aims at providing access to certified education for disadvantaged, overage, out-of-school children and adolescents aged between 10-18 years.
The program particularly focuses on those who missed out, or had their education interrupted by poverty, marginalization, conflict and crisis.
It provides learners with certified competencies for basic education and learning in a condensed manner using approaches that match their level of maturity.
In Uganda, AE is under the Department of Inclusive and Special Needs Education at the Ministry of Education and is categorized as non-formal education.
Peter Pachok, a refugee from South Sudan, says after fleeing South Sudan, she joined level 2 in the Accelerated Education Program when she couldn't speak English.
Pachok says that she could only use Arabic to communicate, however, after enrolling in the program, she was provided with the relevant materials which helped her revive her urge to read. She was able to complete her final exams in two years.
Currently, she works as a translator at Lamwo hospital where she helps interpret for pregnant mothers who speak Arabic but don't understand English.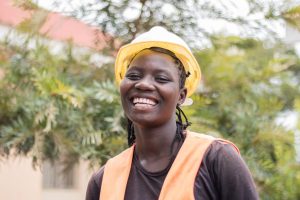 19-year-old Monica Aling came from Kyangwali to Palabek. She says children used to make fun of her size because she towered over them.
Aling says this was disturbing and uncomfortable to her. "I rarely enjoyed school because I felt out of place."
However, she says the program helped her concentrate on the assignments and in less than two years, she sat for Primary Leaving Examinations (PLE).
Aling was able to finish her finals, something she says felt unattainable.
Currently, she is enrolled at Don Bosco Youth Center in Palabek where she is learning construction and masonry as she awaits her final AEP exams.
Angelo Ogwan, one of the South Sudanese refugee learners benefiting from the Accelerated Education Programs (AEP), said it helped him get enrolled to school.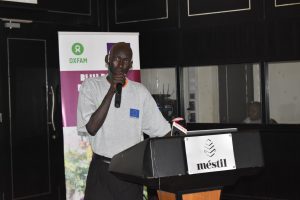 He was able to catch up with others and is the current head boy at his school.
Speaking at the closure of the project implemented in Palabek Refugee Settlement in Lamwo district, Alfred Agaba Biribonwa, Program Manager Education at AVIS foundation an implementing partner of BRICE project, said as partners, they are forwarding the mandate for the government of Uganda to consider the program as one of the funded priorities.
He said there is need to see the Accelerated Program as a funded priority in the government's strategic plan but also attach it to different schools across the country.
"Most importantly, we need to see the possibility of attaching an AEP on every regular primary school. Because when you look at Uganda today, in every primary school catchment area, there are overaged learners, children who would have wanted to study but are shy."
"They don't want to get back. So, if we had the option of AEP attached to every primary school in Uganda, these learners will easily be brought out and so we will be able to achieve the Sustainable Development Goal number four that all children are given learning," Biribonwa said.
Meanwhile, Francis Odokrach, the Country Director Oxfam Uganda, said the BRICE project, was designed as a nexus responding to human crisis and drawing on a developmental approach.
The 4-year project funded by the European Union, was implemented by a consortium of partners led by Oxfam in Uganda.
The project implementation started on March 1, 2018, ending on February 28, 2022, however, due to Covid-19, it received an extension to help accomplish the pending activities.
He noted that by offering disadvantaged groups a second chance to access quality education through an accelerated learning program, most of them, especially teenage mothers, are capable of transitioning to vocational or secondary education.
Odokorach added that the AEP can be an appropriate strategy for the reintegration of teenage mothers (the majority who got pregnant during the COVD -19 lockdown), as it can accelerate their learning timeframe to catch up with their peers.
"While we have generated evidence that accelerated learning approaches can work and have worked, it is limited in scope to the areas where it has been implemented and would require country-wide roll-out," he said.
He thanked the government through the Ministry of Gender and Education for coming up with the framework for the prevention and management of teenage pregnancy in schools.
While officiating the closure of the program, Hellen Grace Asamo, the State Minister for Disability Affairs, thanked Oxfam Uganda and partners for providing quality education to the refugees and disadvantaged children in the host communities
"I'm tasking Oxfam to share lessons learnt from the BRiCE project as they will be useful in harnessing government existing efforts to uplift the wellbeing of our people in Lamwo district," said Asamo.