The Cross-Cultural Foundation of Uganda (CCFU) has celebrated and awarded individuals, organisations and families at the 5th National Heritage Awards.
The glamorous awarding ceremony was held at the Ham Mukasa Keweerimidde House (1902), a historical property of the former Buganda's prominent and long-serving Ssekiboobo (County Chief of Kyaggwe 1905-1935) to highlight the contemporary role of historical properties and advocate for their protection.
The winners of the awards are; Ankole Diocese in Mbarara for establishing the East African revival Museum, Hana Longole of Moroto for her lead role in the establishment and management of the Ateker Cultural Centre in Moroto, The College of Health Sciences at Makerere University that has preserved rare medical records at Albert Cook Library.
The Intangible Heritage Awards Category were given to The Francis Walakira Family located at Mpambire, along Masaka road.
These are royal drum makers and have passed on the knowledge and the rear skills to generations, Judith Bakirya of Jinja for conserving and promoting indigenous/herbal medicine, Dr. Mercy Mirembe Ntangaare for promoting oral literature, traditional music. Dr. Mirembe is an Associate Professor of Drama/Theatre, a playwrighter and folklorist.
The Heritage Press Award was given to Bismac Amumpaire for consistently reporting on cultural heritage promotion and involving in practical work regarding culture's contribution to environmental conservation.
In this edition, winners received Shs2.5m, an award and special recognition in the heritage promotion fraternity.
In his remarks as the guest of honor, H.E Jan Sadek, the Head of Delegation of the European Union in Uganda, said that the European Union recognises the importance of the awards and their contribution to inspiring individuals and groups of Ugandans to protect and promote cultural heritage.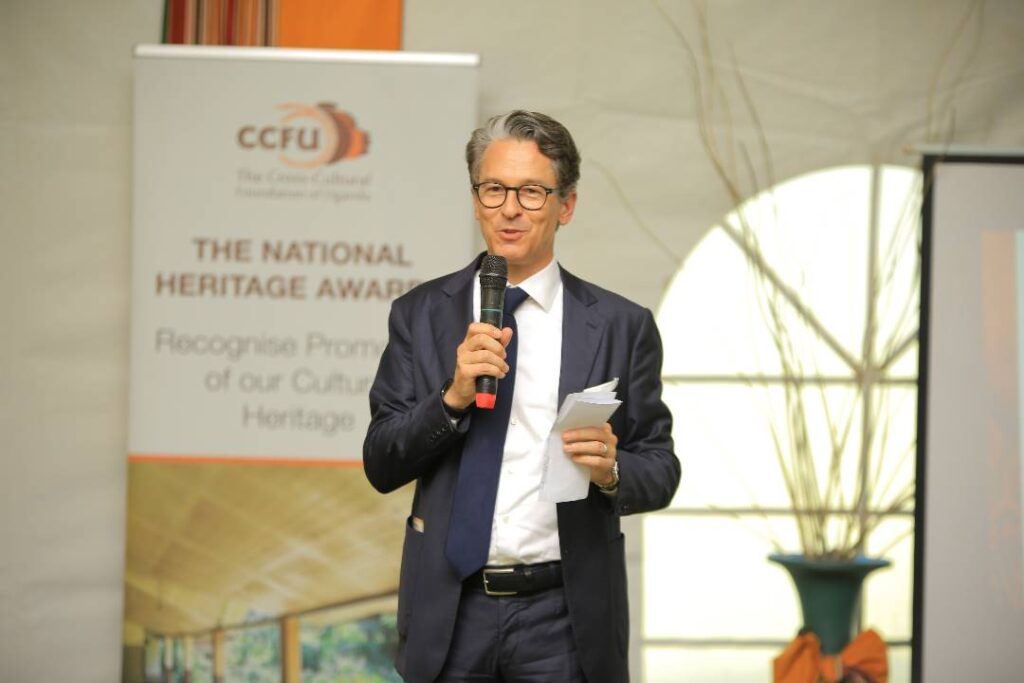 He pledged the EU's support commitment to continue supporting cultural heritage protection and development in Uganda, "Great to learn about Uganda's rich cultural heritage and to present some of the EU support to the sector."

Meanwhile, in her remarks, Barbra Babweteera, Executive Director of the Cross-Cultural Foundation of Uganda, said the Heritage Awards responds to the urgent need to preserve and promote Uganda's rapidly vanishing cultural heritage.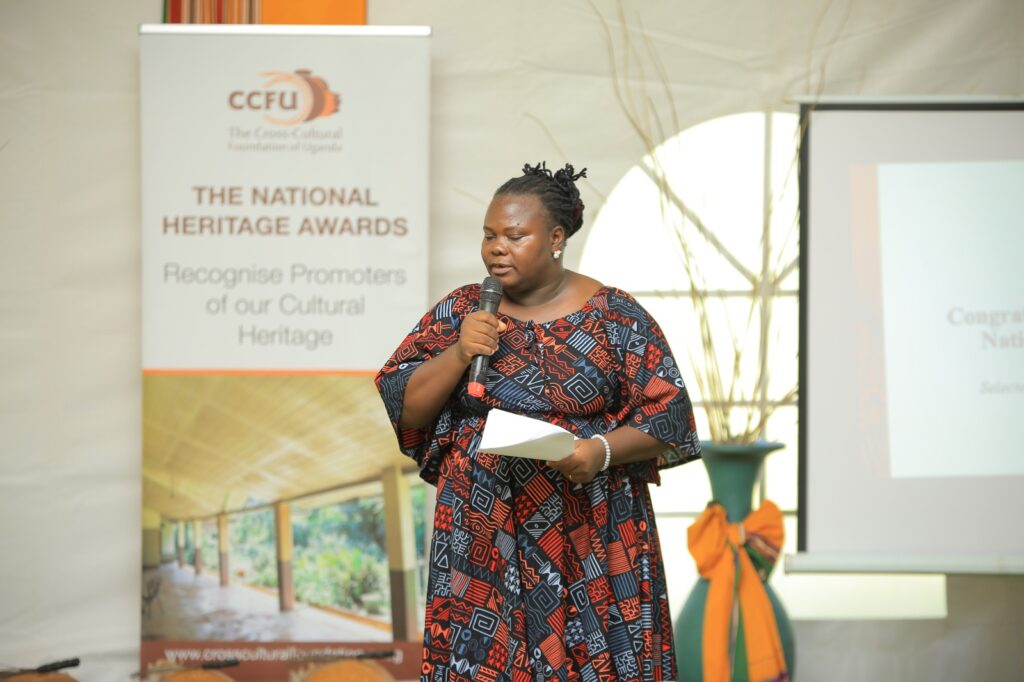 "We have the responsibility to define what aspects of our heritage should be preserved and passed on to future generations. Uganda is a country endowed with a rich cultural heritage composed of both tangible and intangible elements. These if well protected could become a vehicle for economic development through many ways including cultural tourism and in promoting social cohesion," she said.
The National Heritage awards recognise individuals, families organisations and achievements that contribute to promoting, preserving, researching and safeguarding heritage.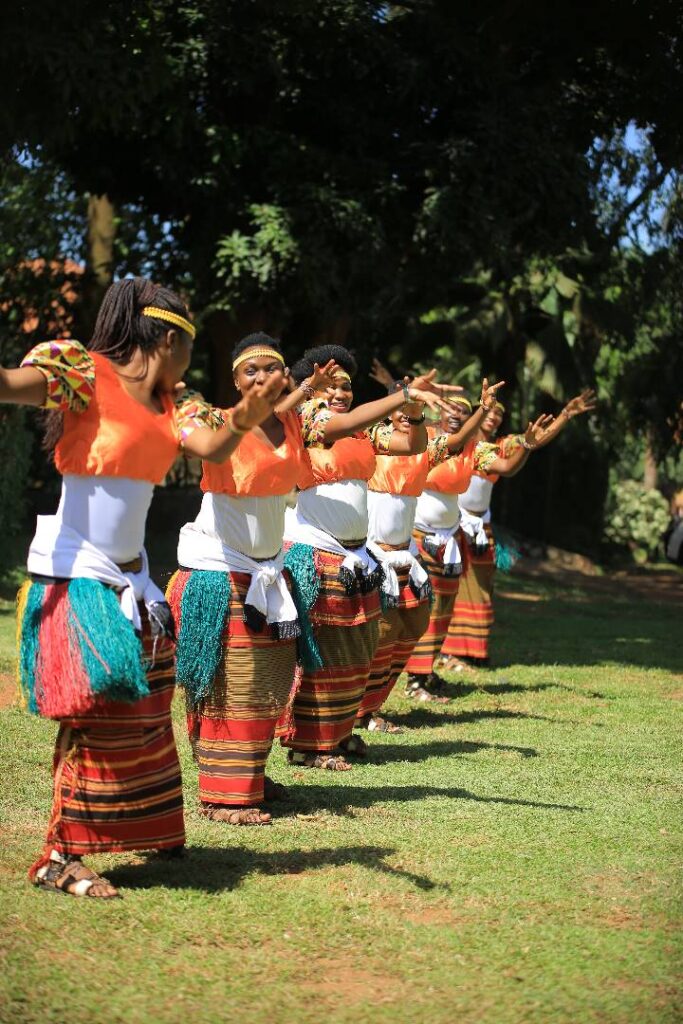 The Awards identify and promote best practices in the promotion of tangible and intangible cultural heritage, and increase public awareness and appreciation of Uganda's cultural heritage, and encourage further excellent initiatives through exemplar cases as these awarded.

The awards were initiated in 2013 and this year's edition were the 5th. So far, 21 awardees have been presented to various individuals, families and institutions that have been at the fore of heritage promotion.
In order to strengthen efforts towards the conservation, protection and safeguarding of Uganda's cultural heritage, CCFU has documented historical buildings, sites and monuments in the cities of Kampala, Entebbe, Jinja and Fort Portal and developed a map and an app that tells their history and significance.
The organization also uses the awards as part of the strategies to promote our cultural heritage. Photos by Marvin Mugerwa.