The Ministry of Health and Quality Chemicals, a Ugandan pharmaceutical, life sciences and distribution company, have Wednesday launched the distribution of mosquito nets to vendors sleeping in markets amid the existing 42-day lockdown as the country strives to curb surge in the COVID19 infections.
While announcing the second total lockdown on Friday last week, President Yoweri Museveni among others suspended all cross-boundary district and intradistrict movement of public transport and by private vehicles or boda bodas for 42 days.
The President allowed markets to remain open but urged vendors to camp in markets during the lockdown. He would then direct the Ministry of Health and Kampala Capital City Authority to serve them with mosquito nets for protection from acquiring malaria.
On Wednesday, the distribution of 5,000 mosquito nets across Kampala City was launched at Nakasero Market. The nets include 2,000 donated by Quality Chemicals and 3,000 from the Ministry of Health.
Speaking during the launch, Dr Diana Atwine, the Permanent Secretary Ministry of Health heaped praise on the vendors for sacrificing to camp in markets so they continue serving food and other items to the people of Uganda during the lockdown.
She also thanked Quality Chemicals whom she said have always stood with the Ministry of Health and Ugandans whenever need to fight against diseases arises, for donating part of the nets distributed today.
She noted that vendors even when in markets should continue observing the Standard Operating Procedures as a way of preventing acquiring the infection.
"Continue observing the social distancing because that is the surest way we can survive, it is not about medicines, it is about avoiding the infection," Dr Atwine said.
On his part, Dr Jimmy Opigo, the assistant commissioner in charge of the malaria control program in Ministry of Health, said the distribution will happen across in the main markets in the country before the end of this week.
"We are working with leaders of these vendors in markets and we have listed all the people who are sleeping therein – that is how we came up with an estimation of 5,000 mosquito nets for Kampala City and we also have nets for all the other cities around Uganda including Jinja, Hoima, Mbarara, Gulu and Soroti. They are all going to be covered this week," Opigo said.
He said all markets in Kampala will be covered by the end of tomorrow Thursday and then embark on markets in other parts of the country.
"We are actually very late, these directives were issued on Friday and people have been sleeping unprotected," he added.
Malaria is the leading cause of illness and death in Uganda, gravely impacting health and productivity. A total of 13.4 million cases of malaria were confirmed in Uganda in 2019.
Emmanuel Katongole, the Executive Director Quality Chemicals, said they decided to contribute some nets in a bid to protect vendors from dying of Malaria.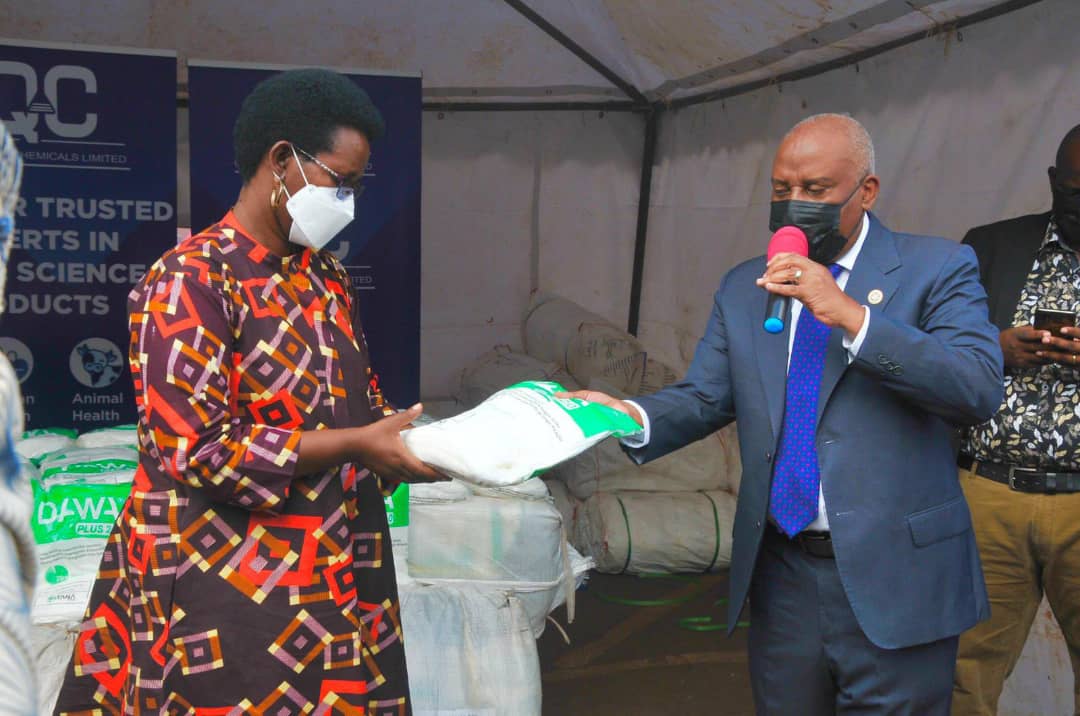 "Mosquitos are very dangerous in the transmission of Malaria and it does not make much sense for someone to survive COVID19 and then die of Malaria. We have today donated 2,000 mosquito nets and we feel it is part of our community responsibility that we join the first against COVID19," Katongole noted.
He said that as Quality Chemicals, they have been in the fight against Malaria for the last 20 years arguing that the country shouldn't give room to other diseases like Malaria to kill people in its bid to fight against COVID19.