Hassan Sheikh Mohamud has been inaugurated as Somalia's tenth President.
HE Mohamud was officially inaugurated in a colourful ceremony held in Mogadishu, on Thursday June 9, 2022.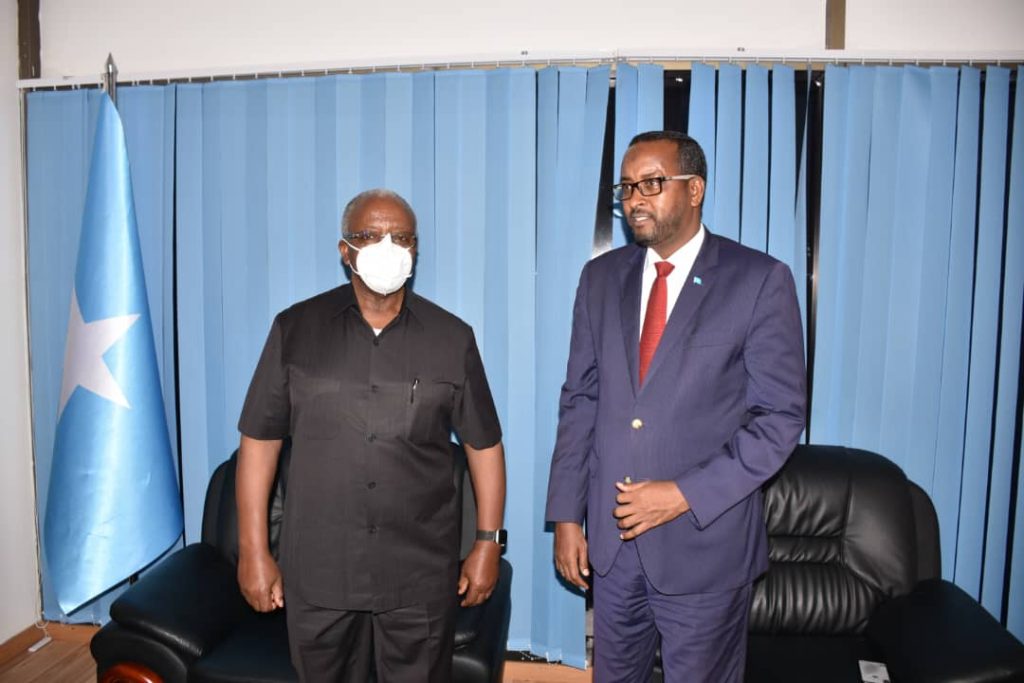 This follows his victory in presidential race held on May 15, 2022.
Delegates from 20 countries including the leaders of Djibouti, Kenya and Ethiopia attended the event.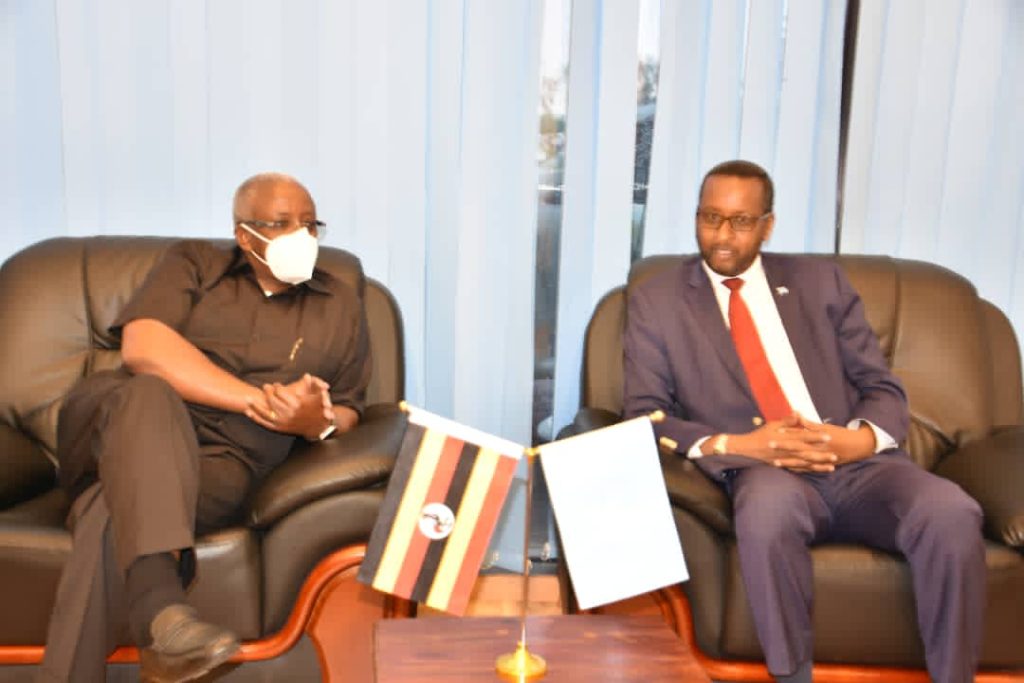 Rt. Hon. Amama Mbabazi, Special Envoy of H.E. President Museveni accompanied by Hon. Vincent Ssempijja, Minister of Defence and UPDF CDF Gen. Wilson. M. Mbadi, attended the event.
Mbabazi and Gen Mbadi arrived in Mogadishu on Wednesday and were received by Hon Balal Osman, the Somali State Minister for Foreign Affairs and H.E Amb Maj Gen Nathan Mugisha Uganda's Deputy Ambassador to Somalia.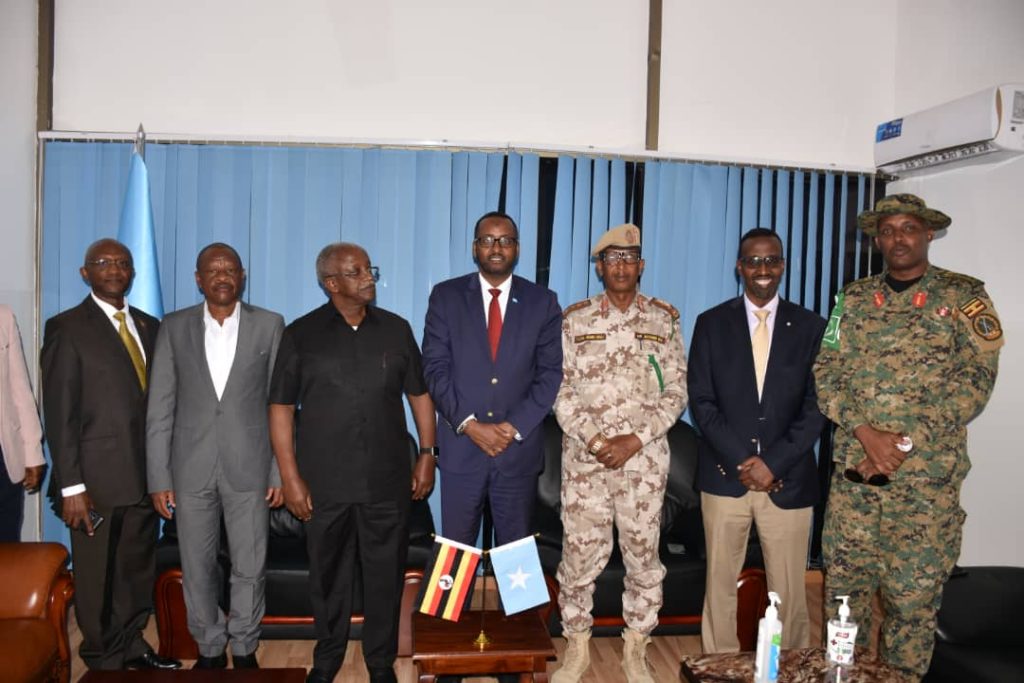 Prime Minister Mohamed Roble received the other dignitaries at Adan Abdulle International Airport.
Ethiopia Prime Minister Abiy Ahmed Ali arrived with a big delegation followed by the President of Djibouti Ismail Oguelleh and later a high level delegation from Kenya led by President Uhuru Kenyatta.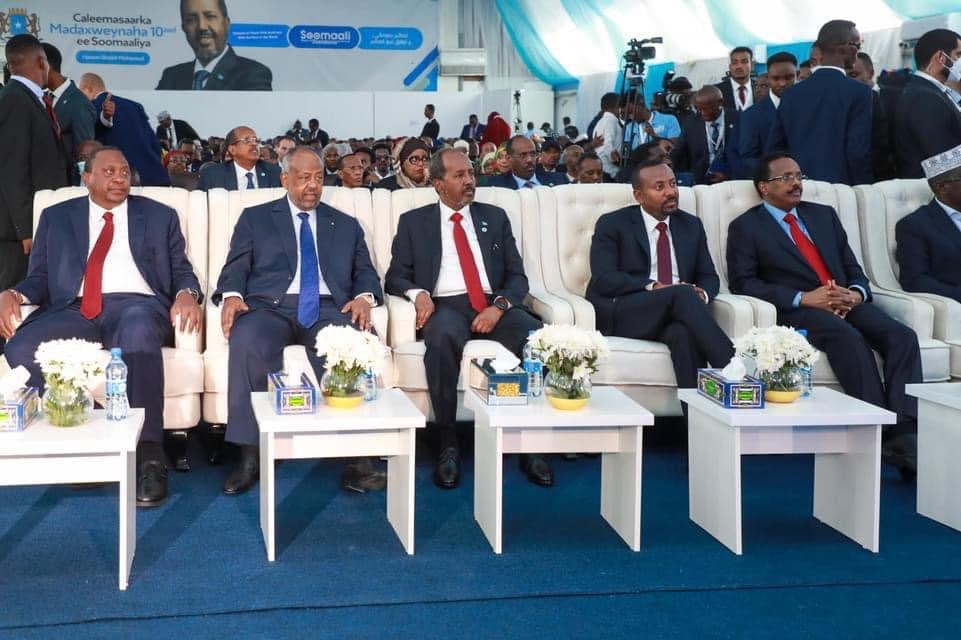 President Mohamud accompanied by former President Mohamed Abdullahi Farmaajo, later met with President Oguelleh, PM Abiy and President Kenyatta at the inauguration ceremony.
In his speech, Prime Minister Abiy delivered his congratulatory messages to President Mohamud in Somali language.