UPDF Land Forces Commander Lt Gen Muhoozi Kainerugaba on Monday held a conference with Rwanda President Paul Kagame, a day after celebrating his birthday at State House, Entebbe.
Kagame who was in Uganda on a one-day visit attended a dinner hosted by President Museveni for Muhoozi's 48th birthday.
Speaking at the dinner, Kagame praised Muhoozi for not wasting his 48 years in the world.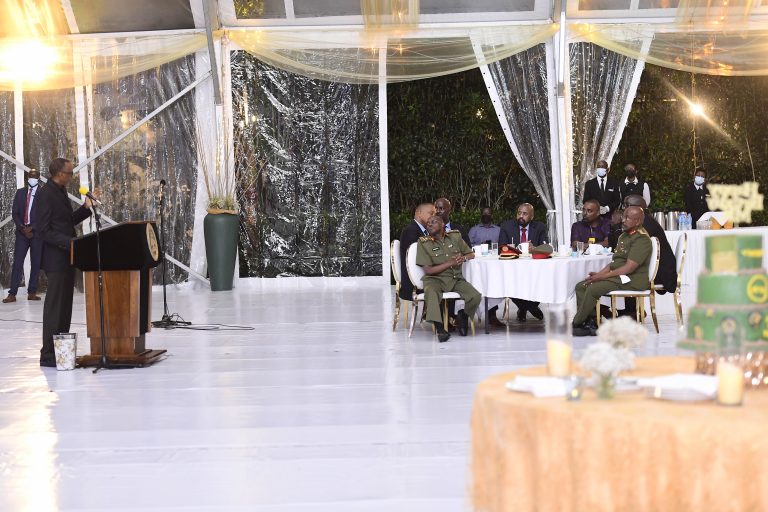 "The 48 years have been used very well. Therefore, there is no doubt that many more years that wish for you ahead are going to be used even better," Kagame said.
He added: "Thank you for inviting me to be here for this birthday. So, I am mainly here for two reasons; one is to celebrate with your family, your friends…but the second is to also be happy that I am here again after four or five years…I haven't been coming to Uganda."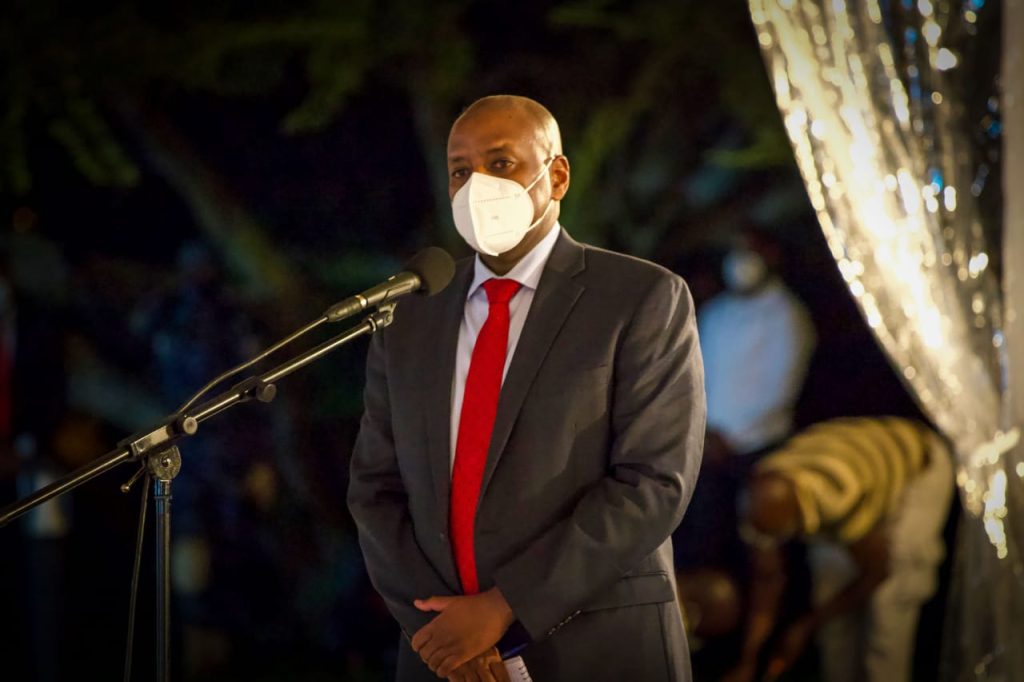 Muhoozi, in turn, tweeted: "I thank H.E. @PaulKagame for attending my birthday dinner last night at State House hosted by H.E.  @KagutaMuseveni and Honourable @JanetMuseveni."
He added: "It was good seeing the two old revolutionaries and friends seat together for a meal again. Long live Uganda and Rwanda."
On Monday morning, Kagame met Muhoozi and senior journalist Andrew Mwenda at Speke Resort hotel in Munyonyo.
"This morning @mkainerugaba and I held a conference in Munyonyo with @PaulKagame to thank him for always leading the way, being ready to reach out and find solutions to our problems," Mwenda confirmed the meeting in a tweet.
He added: "His visit to Uganda to attend MK's 48th BD is an act without precedent! We love and honor you, PK!"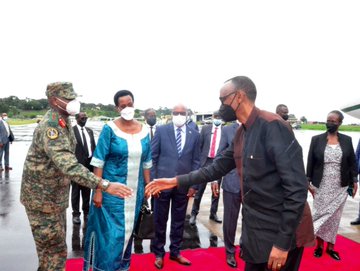 Later in the day, Muhoozi escorted Kagame to Entebbe International Airport where he boarded a plane and set on course back home.
"Earlier today, alongside Hon. @jkmuhwezi, Ambassador of Rwanda in Uganda and our Charge d'Affaires in Kigali, I bade farewell to H.E. @PaulKagame," Muhoozi tweeted.