The Prime Minister Ruhakana Rugunda has maintatined that there will be no more extension of the SIM Card registration and verification exercise beyond the earlier set deadline of August 30.
Rugunda said that the decision follows a meeting that was held at his office yesterday evening attended by senior officials from National Identification and Registration Authority (NIRA), Uganda Communication Commission (UCC) and the National Information Technology Authority (NITA), each of the seven mobile network operators in Uganda, and Members of Parliament representing different but relevant Committees.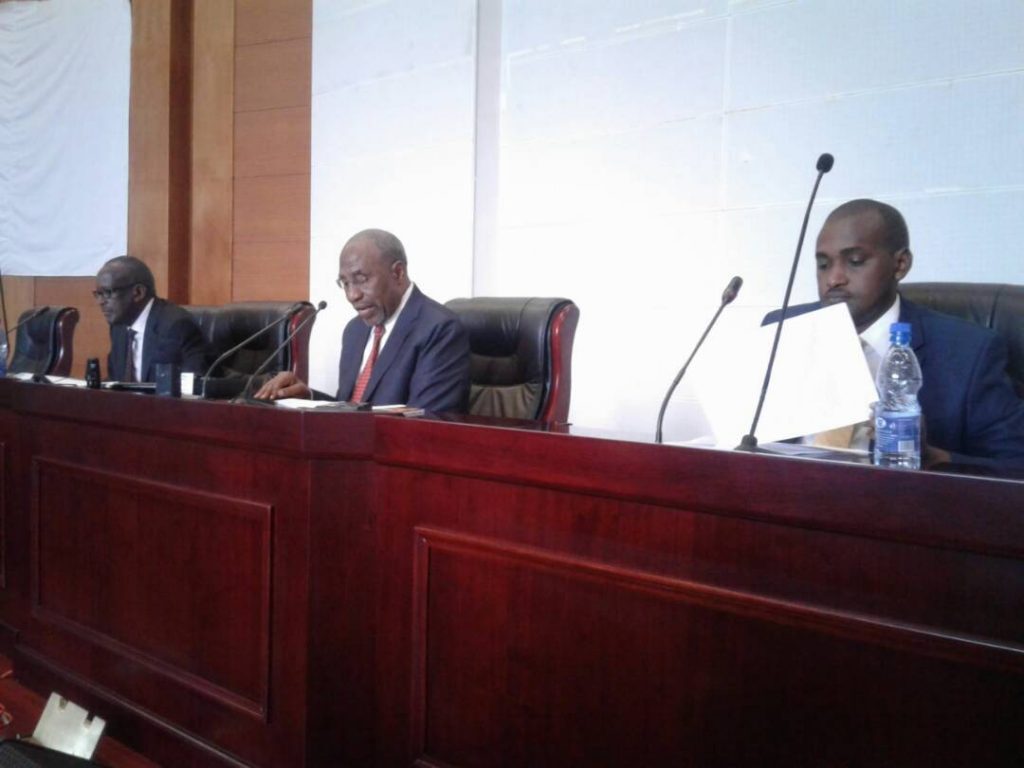 In this meeting, it was noted that approximately 98% of active SIM cards in Uganda are compliant to the requirements of the current SIM validation and verification exercise.
Rugunda said that the deadline for deactivating all unregistered, unverified and unvalidated SIM cards as directed by H.E. President Yoweri Museveni, and in accordance with the law, will be enforced come midnight 30th August 2017.
The process of SIM card registration and verification is to implement provisions of the law as contained in the Regulation of Interception of Communications Act 2010 and the Registration of Persons Act 2015 which makes it mandatory for everyone in Uganda to register their SIM card using National Identity Numbers (NIN) if Ugandan, Passport if foreigner, alien IDs if visiting for more than 90 days and valid identification documents for refugees issued by the Prime Minister's office.
Rugunda said that persons, who at the coming into effect of this deadline, will not have complied, but still have positive balances on their Mobile Money accounts, will have a limited window to ONLY withdraw their money.
They will not be allowed to make deposits unless they submitted their SIM cards for validation with a NIN, and, which NIN has been verified and confirmed by NIRA.
Rugunda said, "There will be established, a high level technical committee with representatives from Mobile Network Operators, NIRA, NITA, UCC and Ministry of Security to ensure the seamless implementation and enforcement of the 30th August 2017 deadline."
The technical committee will have the full and unequivocal backing of the political leadership of the relevant line ministries.
Rugunda maintains that foreigners will continue to register and verify their SIM cards using Passports or Alien cards while minors will register and verify their SIM cards through the NINs of their parents or guardians.
"On behalf of Government, we would like to stress that the purpose of the SIM card validation and verification exercise is to ensure the security of persons and property, and to prevent bad elements amongst us from using SIM card enabled devices from committing crime."