Rt. Hon. Prime Minister, Robinah Nabbanja, on Wednesday, presided over the national roll-out and sensitisation on Generating Growth Opportunities and Productivity for Women Enterprises (GROW) Project at Kololo Ceremonial Grounds.
The $217 million five-year project, aimed at supporting women entrepreneurs in the country, will be supported by a grant from the World Bank and implemented by the Private Sector Foundation Uganda (PSFU) on behalf of the Ministry of Finance, Planning and Economic Development with the Ministry of Gender, Labour and Social Development (MSLDG) being the overall coordination Ministry for the project.
Nabbanja called for a proper flow of information and dissemination to the public and pledged total commitment to the project.
She urged implementers to exercise a high degree of transparency and accountability during project execution.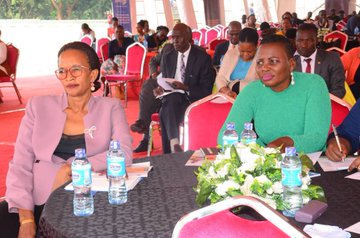 On her part, the Minister for Gender, Betty Amongi, said the project will help ease access to capital by women entrepreneurs.
Amongi said most interventions on financing for women target micro and large enterprises leaving a financing gap for those who want to expand into small and medium enterprises, adding, this project will bridge the gap.
Ms Sarah Kagingo, the Vice Chairperson Board of Private Sector Foundation Uganda, assured policymakers and stakeholders that PSFU would implement the GROW Project activities to deliver and change the lives of women in this country.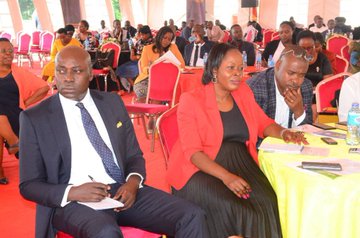 She said the project will be divided into three sub-components; Support for trade/sector-specific skills, Facilitating access to credit for enterprise growth and Sustainable loan products and processes for women entrepreneurs.
According to Ms Kagingo, the PSFU efforts build on a previous World Bank-supported Project; the Skills Development Facility (SDF) to reach out to the beneficiaries; the women entrepreneurs to address the social, skills, financial and infrastructure challenges they faced.
She said a mix of interventions will be provided to both individuals and groups of women entrepreneurs to address these challenges.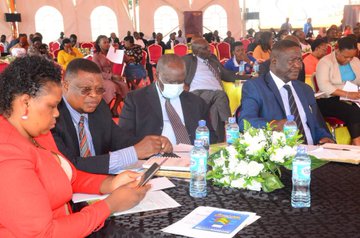 "In order to improve accessibility to financing, PSFU will work with competitively selected Financing Institutions (government and non-government) to increase access to Finance for Women Entrepreneurs. The financing for loans is intended to facilitate the transition from micro-enterprises to small and medium enterprises," Ms Kagingo noted.
She said this intervention responds to challenges faced by women to meet their capital needs for business expansion and growth, such as; the high cost of preparing business plans to access credit from formal financial institutions, risk preferences of women unfamiliar with accessing credit via formal financial institutions, lack of collaterals, an essential requirement for borrowing from local banks and the inherent gender biases, among others.