Meat, sausages, liquid gas cylinders, potatoes, toilet paper and mineral water are among the items whose import duty has been revised upwards by government through the Ministry of Finance in its new 2018/19 tax regime.
This is part of measures undertaken by government to protect protect local manufacturers in line with the vision of this year's budget that is hinged on industrialization.
The increment in the tax levies on selected goods that are externally manufactured, according to URA, will protect local industries from unfair foreign competition. That way, government hopes to build a local economy and that more jobs will be created in the private sector.
URA revealed the new tax regime on Monday during a breakfast meeting held at Hotel Africana. The discussion saw the URA Commissioner General, Doris Akol and other officials engage the public on some of the policy changes.
Uganda has been importing significant amounts of products including mineral water, edible meat and fresh potatoes from as far as Europe, yet all these items can be sources locally.
As such, import duty on mineral water has been increased to 60% from 25% for a period of one year. The tax on imported potatoes has also risen to 35% from 25%.
According to URA's Commissioner for Customs, Dicksons Kateshumbwa, Uganda has been importing over 28 tons of mineral water annually worth $ 15,000 and over 20,000 tons of potatoes.
Similarly, sausages and similar products which are imported will attract import duty of 35% from 25% previously. Uganda imports about 5.8 tons of such products at an estimated sum of $ 29,000 every year.
"There's enough capacity from Uganda to produce these products. The new levy is aimed at supporting local producers," Kateshumbwa said.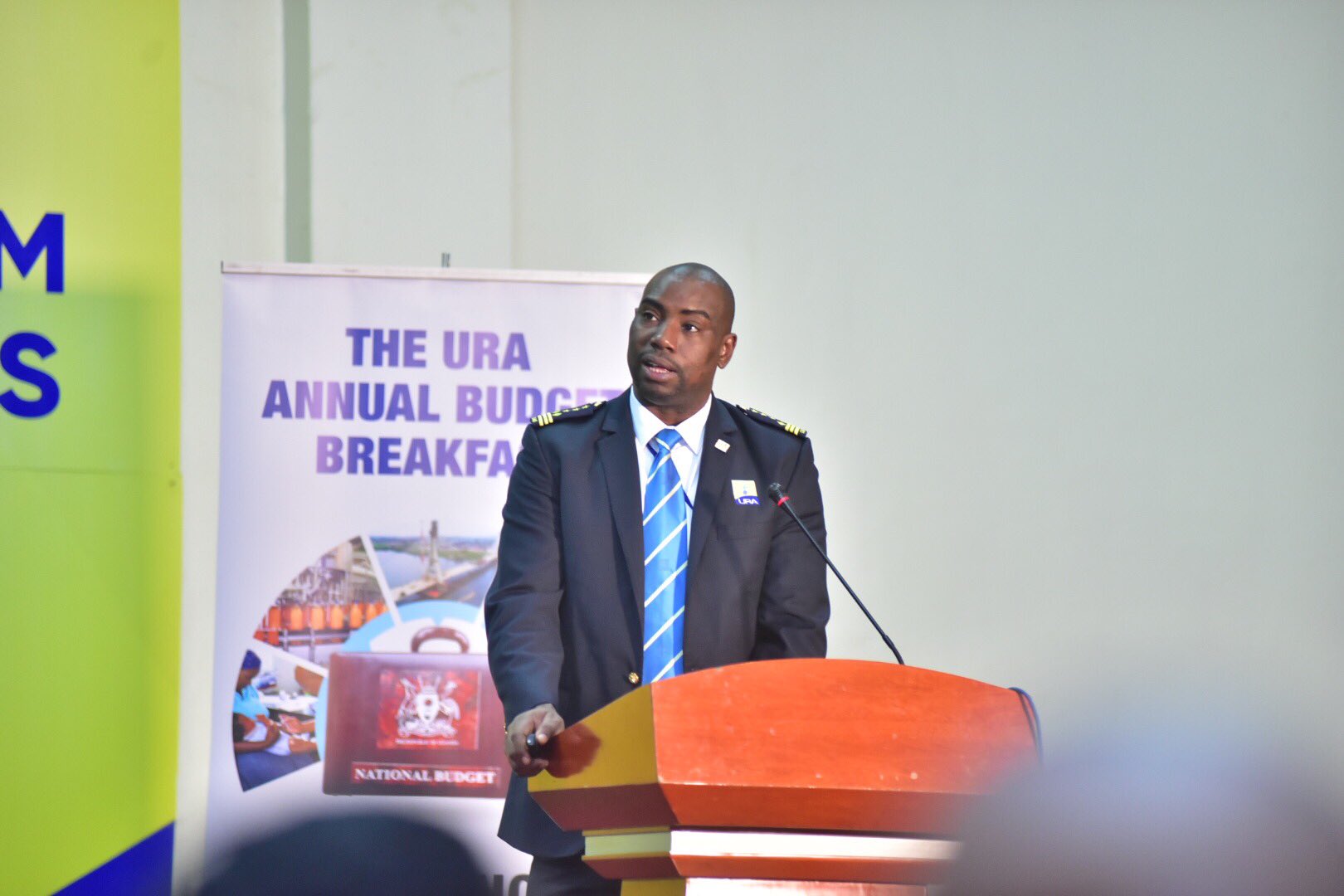 Import duty on liquid gas cylinders has also been revised upwards to 25% from 0%, soap and organic surface active products for use as soap from 25% to 35% and tomato sauce from 25% to 35%.
Toilet paper which the country has been importing in amounts worth over $ 2 million annually will also now attract import duty of 60%, representing a 35% increment. Toothbrushes and ball point pens will also be taxed 60% from 25% in order to support local manufacturers.
Sugary products like confectionery (sweets), biscuits, chewing gum and chocolate have also been increased to 35% from 25% in import duty.
Instead, government has cut the tax on imported gum base (raw material for making chewing gum) from 25% to 10% to support local manufacturer of gum.
Other products whose import tax has been slashed include Electronic Fiscal Device (EFD) machines designed to boost business efficiency, barley as well as inputs and raw materials for the manufacturer of pesticides, energy stoves, toothbrushes and textiles.
In the sector of transport, government has exempted import duty for road tractors for semi trailers and motor vehicles for transporting goods (with gross vehicle weight exceeding 20 tons).
Buses for transportation of more than 25 people and vehicles for transporting goods (with weight between 5 and 20 tons) will be taxed only 10% from 25%. These revisions are meant to support the transport sector.
On the East African Community (EAC) level, amendments in import duty have also been made in the EAC Customs Management Act. Accordingly, motorbikes and bicycles for racing will be exempted from tax in order to promote sports.
Motorboat ambulances will also be exempted from tax so as to improve the delivery of emergency health services to people living on islands such as Kalangala.
The other exemptions have been made on vehicles designed specifically for transporting tourists but only imported by licensed tour operators. This also covers site seeing buses, game drive cars, overland trucks and tourism boats.
Speaking to SoftPower News after the event, URA's Commissioner for Customs, Dicksons Kateshumbwa acknowledged that the tax adjustments made by government over the last few years have had 'a very big impact'.
"We have over 4,000 manufacturers in Uganda compared to less than 1,000 companies before the Manufacturers' Association began. When you take the route towards Jinja, to Namanve, Industrial area, you'll notice that many industries are coming up," Kateshumbwa said.
"We have competitiveness in certain products; steel, cement and soft drinks. So, I think Uganda is still attracting a lot of industries and with incentives like these, we expect it to continue growing," he added.