Government has identified at least 20 acres of land to give to the government of India to construct a Mahatma Gandhi Centre in Entebbe and a cultural center in Jinja city.
This has been revealed by the State Minister for Foreign Affairs, Okello Oryem while receiving India's State Minister for External and Parliamentary Affairs, Shri Muraleedharan.
Okello said that the Minister's visit comes as a follow up of the meeting between President Museveni and India's Prime Minister Nerendra Modi in 2018.
The meeting in 2018 brought forward a number of discussions which among others was the need to construct Mahatma Gandhi Centre.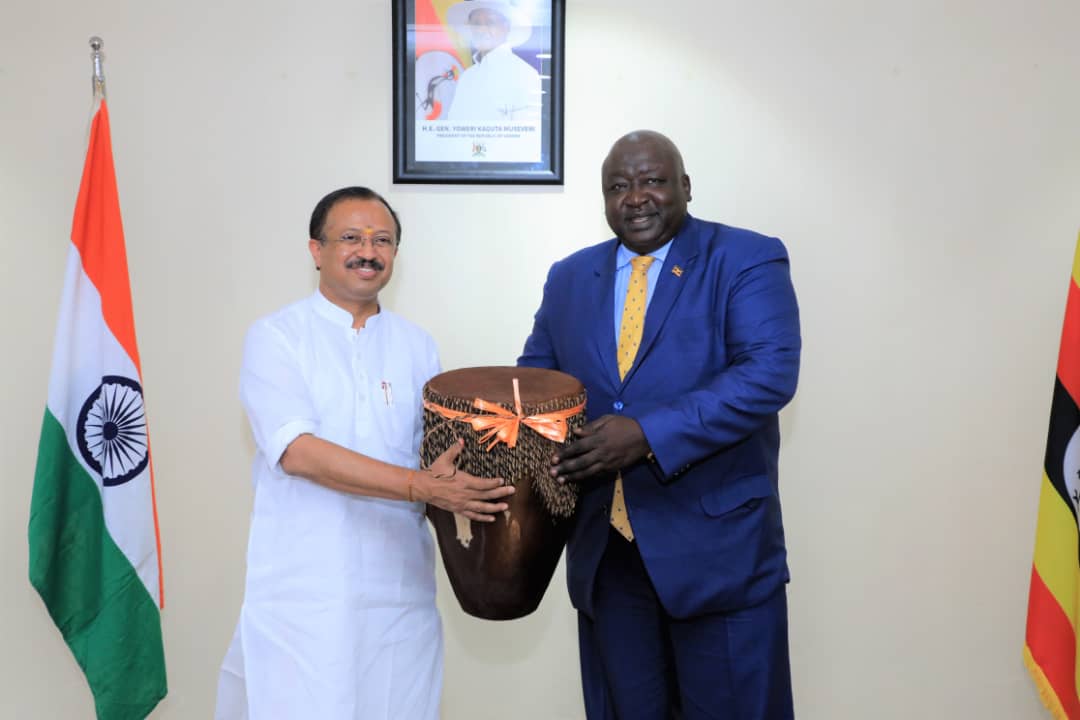 Speaking to journalists in Kampala following his meeting with Shri Muraleedharan, Okello said that government has allocated 15 acres of land in Entebbe while five acres have been identified in Jinja.
When asked about the amount of money that will be invested in the two projects, Oryem said it will require a lot of money though he declined to state any figure.
"I don't know how much money they are putting in, but if you google the Mahatma Gandhi Centre which they constructed in Niger, it is two times the size of our Serena International Conference Centre," Oyem said.
"It will also come with a hotel which will service the conference center. We delayed in giving them the land; if we had, the centre would be up and running."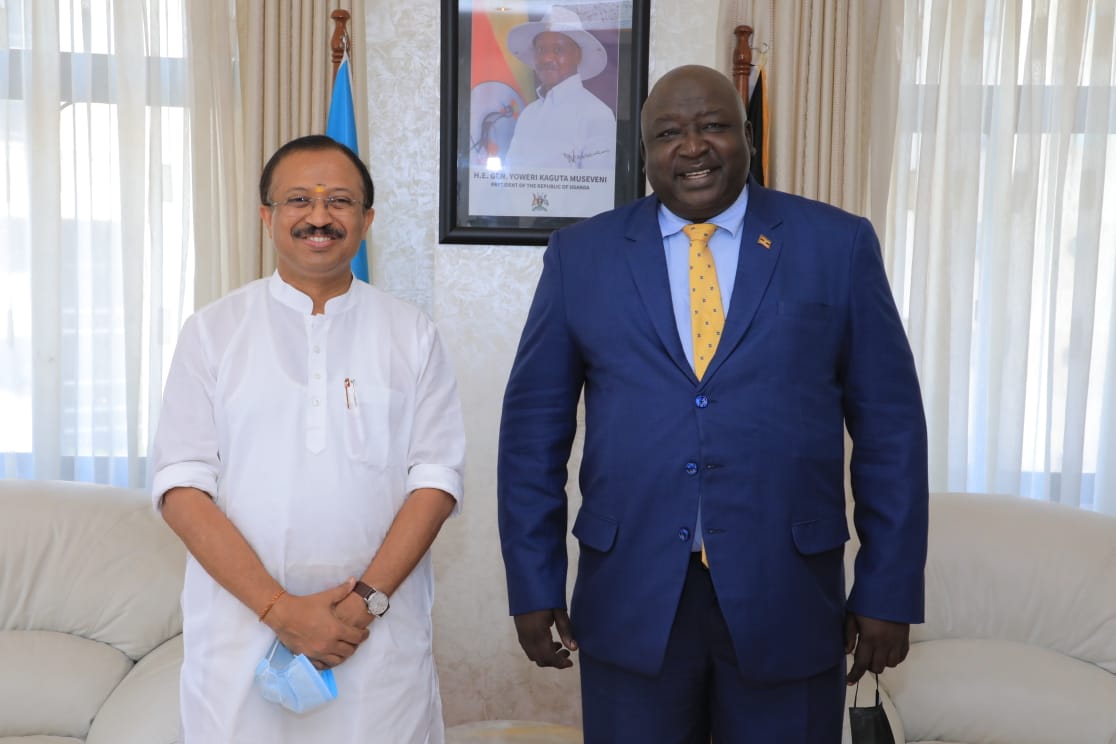 On his part, Muraleedharan praised the good relations that India has had with Uganda over the years.
Muraleedharan said that his visit to the country today is a follow-up on the earlier visit in 2018 by the Indian Prime Minister Narendra Modi.
He added that he wants to ensure that what was discussed with President Museveni is actualized.