The 11th edition of the annual Jazz Safari which featured American RnB singer, Ginuwine on Saturday was so many things but the crooner was all about the ladies.
Themed on Soul and RnB, the show held at the Speke Hotel in Munyonyo showcased Uganda's creme de la creme in the Rthym n' Blues and Soul.
As early as 6pm, revellers had began to trickle in at the lake side green field at Speke Hotel. The evening was hosted by radio personality, Deedan.
The crowd sat through serenading sounds from the likes of Maurice Kirya, Naava Grey, Kenneth Mugabi, Tonya Ahenda and Aziz Azion.
All the acts including Ginuwine performed over a live music band typical of what music lovers have come to know the Jazz Safari franchise for.
The much awaited and closing performer – the 'Same Ol' G' singer – did not keep his fans waiting for long. A few minutes after 10pm, Ginuwine made a stage appearance clad in an all-white outfit.
For almost about an hour, he sang his hitsongs from the 1990s including 'Last Chance', 'So Anxious', 'Same Ol' G' and 'In those Jeans'.
But as if his finesse in crooning love ballads wasn't enough to impress Kampala ladies, he went all in to flirt with them. From pelting roses into the crowd as he sang, to throwing one of his towels to the audience, it seemed like he was determined to leave as many souvenirs as he could.
At the tail end of the show, the 48-year-old singer hopped off the stage to share selfie moments with the lucky revellers.
Ginuwine did more than prove why he in 2001 had a number-four hit on the Billboard Hot 100 charts as well as peak at number-one on the Billboard Hot R&B/Hip-Hop Songs chart. No doubt, Saturday's do did nothing but remind the millennials of the same Ol' G that dominated radio airplay back in the day. 
In an unprecedented development, reggae musician and music promoter, Winston Tshaka Mayanja who has been behind Jazz Safari over the years, announced he was ending his singing career.
He said it was unlikely he would be stepping on stage to perform again.
"It will be a long time until you see me on stage, if at all. So, i am just here to say thank you to all of you," Tshaka said.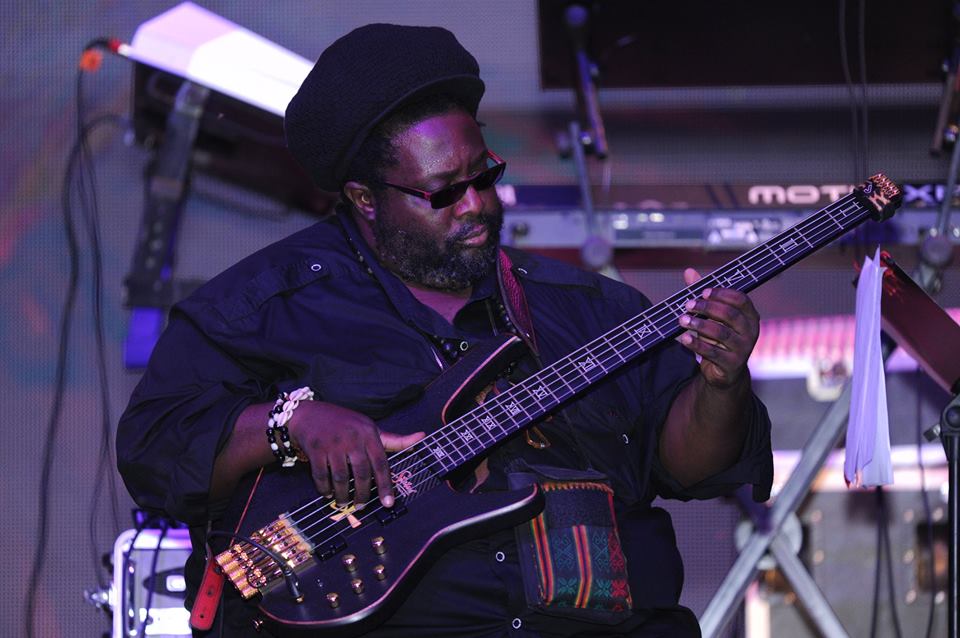 "There are very many people doing this music in this country, which is a great thing. We will be around in the background supporting music. We will still be giving them a platform to perform," he added.
However, on a somewhat ugly turn of events, Ugandan singer Michael Ross was tossed of the stage as he tried to showcase his dance strokes. The security detail guarding the stage dragged him and threw him off the platform. What the RnB singer hoped would be another moment in the spotlight instead turned out as an embarrassment.
The well attended show climaxed with Ginuwine performing some of the classics by his music peers including Michael Jackson.