The body of the late former Security minister Gen Elly Tumwine has arrived in Kazo district ahead of burial on Tuesday.
The UPDF chopper carrying the body of the late landed in Kazo on Monday evening.
There were sad scenes as the late General's remains were escorted off the chopper by UPDF officers and the family members.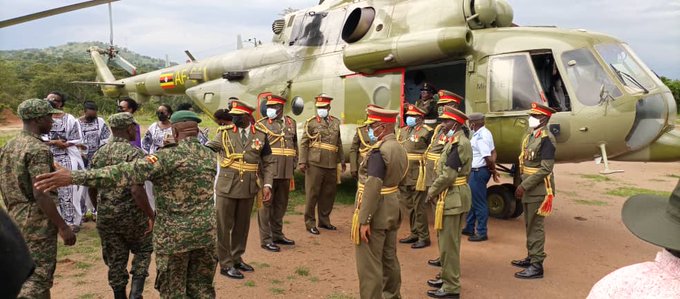 His burial will take place tomorrow at his ancestral home in Mukuru Village, Rwemikoma sub-county.
A state funeral was earlier held in his honour at Kololo Independence Grounds in Kampala.
Jolly Tumwine speaks
While addressing mourners at Kololo, Jolly Tumwine, the widow of the late, said Tumwine remained true to his values and the values of the revolution.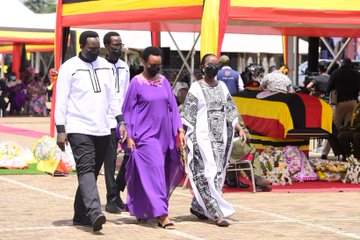 "He always told us he was grateful to God for granting him all he wished for in his life. He was blessed, and we are happy to have lived with a blessed man. I want to thank God for the life of my amazing husband, Elly. We shared a fulfilling life with ups and downs, and God kept us on the course, and here we are at the end of our vows, till death do us apart."
Jolly said for the 35 years they were together; she saw him grow in the walk with Christ and had committed to preaching the word of God later in his life.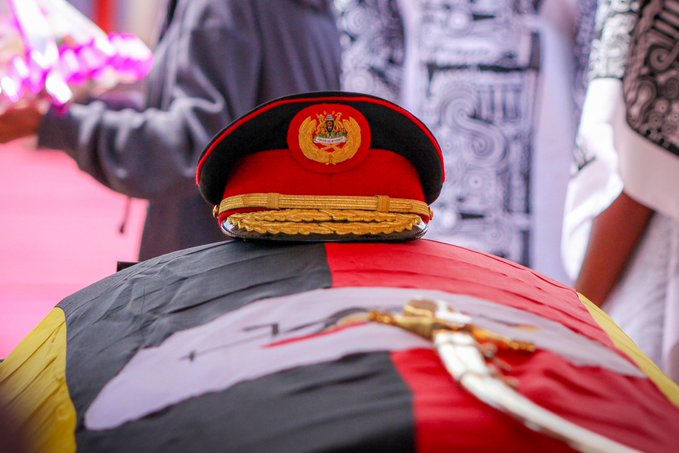 "He looked after many children and took them all the way to university. We are grateful for his big heart. I thank my children for taking care of their father."
She thanked the medical teams of Mulago and Nairobi who did their best to treat the General.
"They went up and above in trying to save Elly's life. He was a man of all seasons," she noted.