The Chief Coordinator of Operation Wealth Creation (OWC), Gen Caleb Akandwanaho (Salim Saleh) has credited President Yoweri Museveni for championing the "transformational" idea to pilot sugarcane farming in Amuru district in Northern Uganda when almost everybody else was opposed to it.
He said that it is until now that he and several other leaders are beginning to appreciate that the sugar cane project and the establishment of a sugar factory will transform the region.
Gen Saleh said this last week while meeting with local leaders in Amuru to discuss some of the issues that had dragged the project. He had camped in the district for three days on invitation of local leaders led by opposition leader, Norbert Mao following their visit to Namunkekera Rural Industrial Centre in Kapeeka.
"Many of us were against this project but there was only person that believed it and said you must do it -that is the President. None of us understood exactly what it [project] was all about," Gen Saleh said to the leaders.
"We said 'How can Shs 21 billion go into one project'? For us we were interested in distributing goats and pigs. But he said 'If you don't put money there and lock it up there, close your offices and go'".
He noted that he now realizes the significance of the sugarcane project in Amuru and the economic impact it will have on the community.
"I am grateful that he [President Museveni] made that decision because the income that will come out of this project is going to be transformational. For me, I thank God for the gift of life that has enabled me to witness this project taking off," the OWC Chief Coordinator said.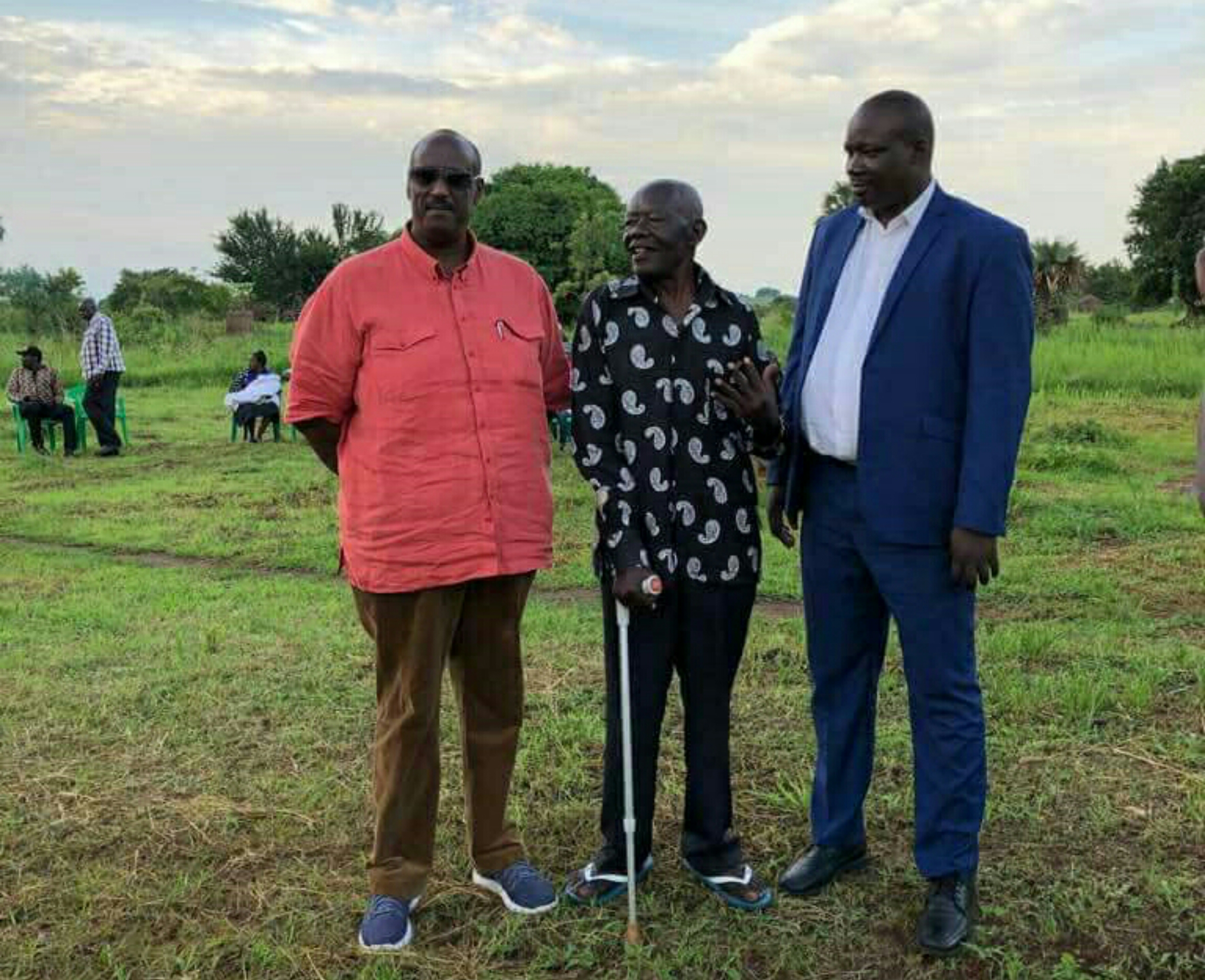 At the same event, Norbert Mao hailed government for allocating such a hefty sum of money towards the project.
"It is a miracle that so much money had been released for this project. But this is also an experiment that is likely to help government to change its strategy," Mao said.
The sugar project in Amuru has been largely stalled by a conflict involving Members of Parliament, cultural and local leaders who were opposed to leasing 63 square miles of land to the Madhvani Group to establish a commercial sugar plantation and a factory in Atiak sub-county.
But later, leaders of three chiefdoms in Amuru met with the Lands Minister, Betty Amongi and agreed to settle the land dispute out of court to pave the way for the establishment of a sugar cane factory.
Last year, government loaned Shs 62 billion to Horyal Investment Company Holdings Limited, the firm contracted to construct the Sugar factory to finance the acquisition of the required equipment and to expedite the process.
Upon completion, the factory is expected to produce 1,650 tonnes of sugar daily and is estimated to generate a Net Profit of Shs 150 billion over ten years operating at full capacity.