The Chief of Defence Forces Gen David Muhoozi has today 15 August 2017 arrived in Mogadishu on a visit to UPDF troops under AMISOM.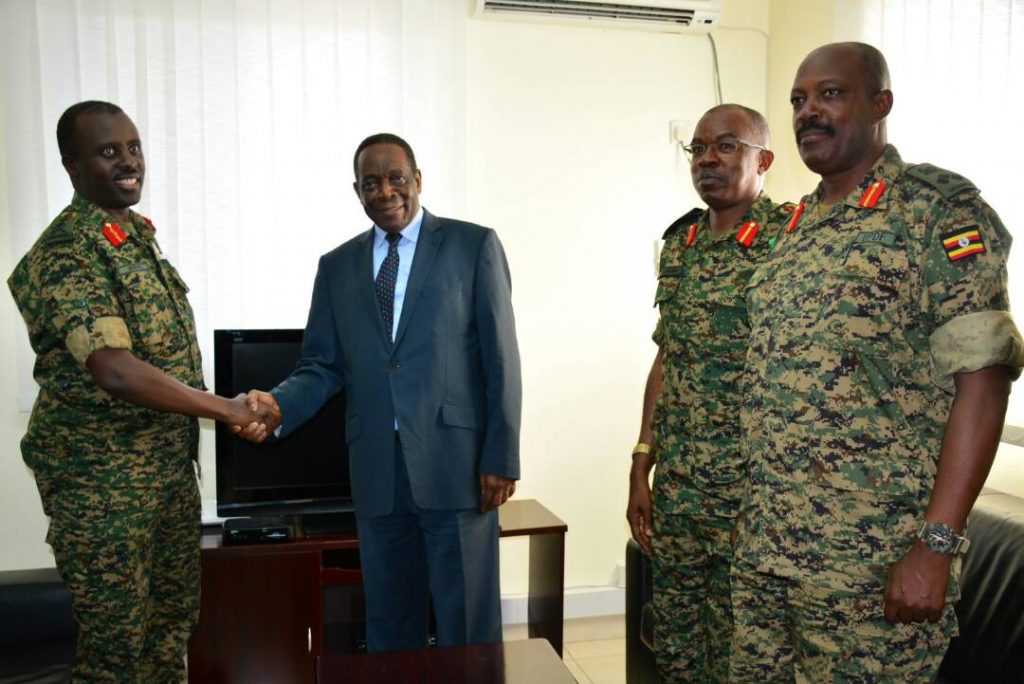 Gen Muhoozi was received at the contingent Headquarters by the Commander Brig Kayanja Muhanga.
He received a briefing on the progress of the counter terrorism operations against Al Shabab.
He commended the soldiers for exemplary performance in the mission area.
Later in the day, the General met the AMISOM Force Commander Lt Gen Osman Noor Soubagleh with whom he discussed future strategy to support the Somalia National Army.
The CDF also met the Special Representative of the African Union Chairperson, Ambassador Francisco Madeira who commended Uganda for the positive role in championing peace and security on the African continent.
PThe CDF is accompanied by Brig Richard Karemire the Defence Spokesperson.