Lt Gen Muhoozi Kainerugaba, Senior Presidential Advisor for Special Operations and Commander Land Forces of the Uganda Peoples' Defence Forces (UPDF), has paid respects to victims of the genocide against the Tutsi at Kigali Genocide Memorial.
"I am very moved by this memorial to the great crime of Genocide that was committed against the people of Rwanda in 1994," Gen Muhoozi wrote during his visit to the Kigali Genocide Memorial on Tuesday.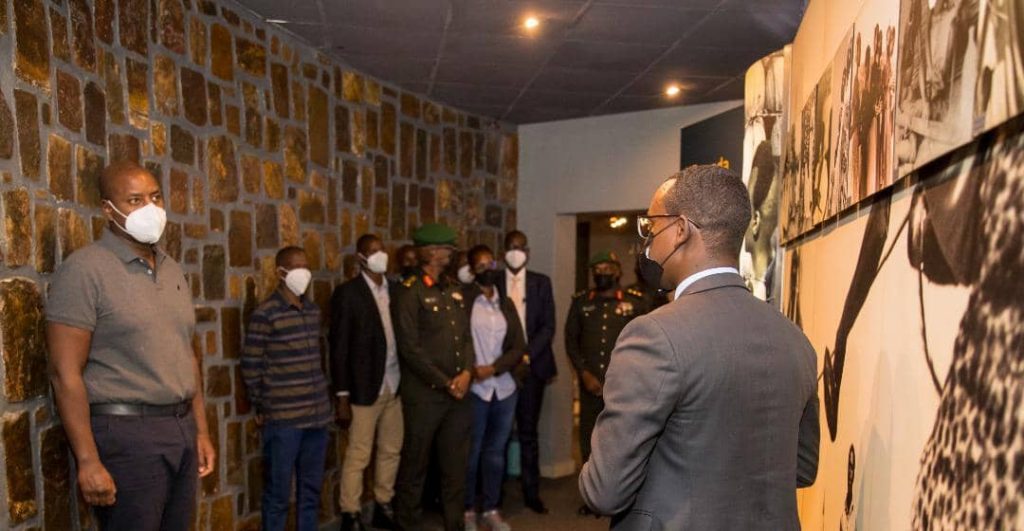 " … I thank the government of Rwanda under the leadership of President Kagame for establishing this museum (memorial) so that future generations will never make the mistakes of the past!" he added.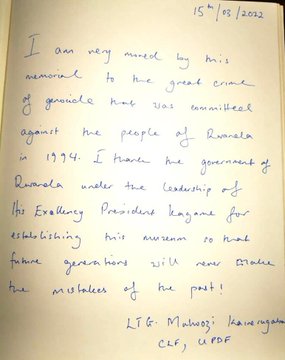 Gen Muhoozi, who is on a 3-day visit to Rwanda, also visited the Kigali Arena where he showcased his basketball skills.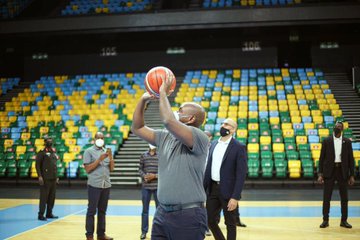 Last evening, he met with President Paul Kagame to discuss Rwanda-Uganda relations.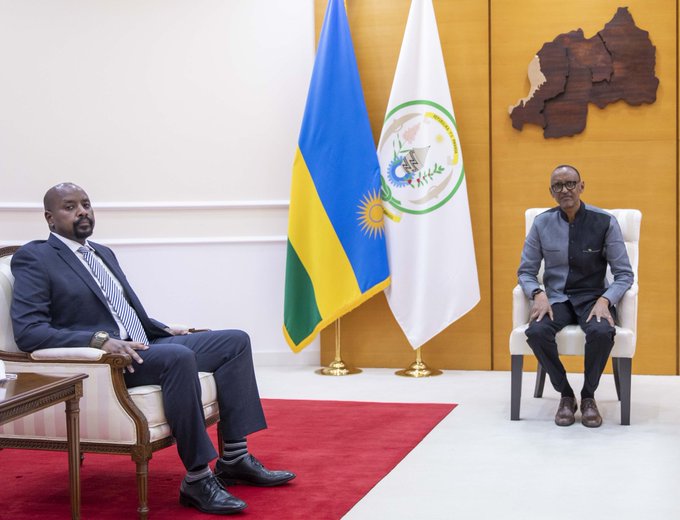 Last month, he promised to return to Rwanda after his first official visit to sort out what he called outstanding issues between Uganda and Rwanda.