The  UPDF Chief of Defence Forces (CDF), Gen David Muhoozi, has commended soldiers of Battle Group XIX and United Nations Guard Unit (UNGU) III for their efforts in stabilizing both the country and region.
Gen Muhoozi was speaking at a reception held in honour of the UPDF troops who have been serving under AMISOM and the UN .The function took place at the Peace Support Operations and Training Centre in Singo, Nakaseke District.
BG XIX and UNGU III soldiers, now back home, had earlier been trained for two weeks on the need to uphold the right ideology by the Chief Political Commissar, Brig Henry
Masiko.
The CDF explained that UPDF's success in all mission areas is on account of soldiers having good knowledge of who they are, how they came to be, why they exist and where they are.
He added that UPDF's good example is informed by the right ideology and maintenance of the highest degree of discipline by all soldiers irrespective of ranks.
Gen Muhoozi urged soldiers to always be combat-ready to defend the interests of the people, Uganda's territorial
integrity, support civil authority in emergency situations and engage in production to support economic growth.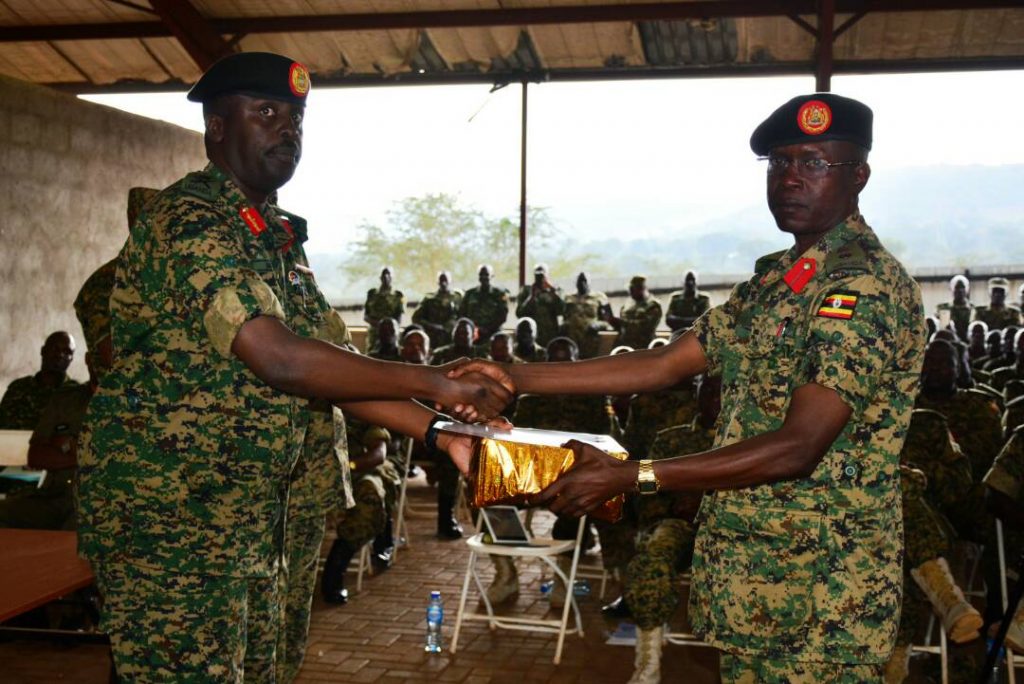 "With our discipline and professionalism, Uganda is now economically stable and peaceful hence we have been able to  contribute to peace in other African countries; Central African Republic, Democratic Republic of Congo,  Liberia and South Sudan."
He also implored soldiers to always exercise patience in acquisition of material things of life and advised them to invest their earnings wisely since there is always time for everything.
Gen Muhoozi revealed that the system of paying survivors' benefits has now been fastened and allowances are  now paid on time.
He pointed out that soldiers can benefit from Operation Wealth Creation and that government will review wages and salaries of public servants across the board.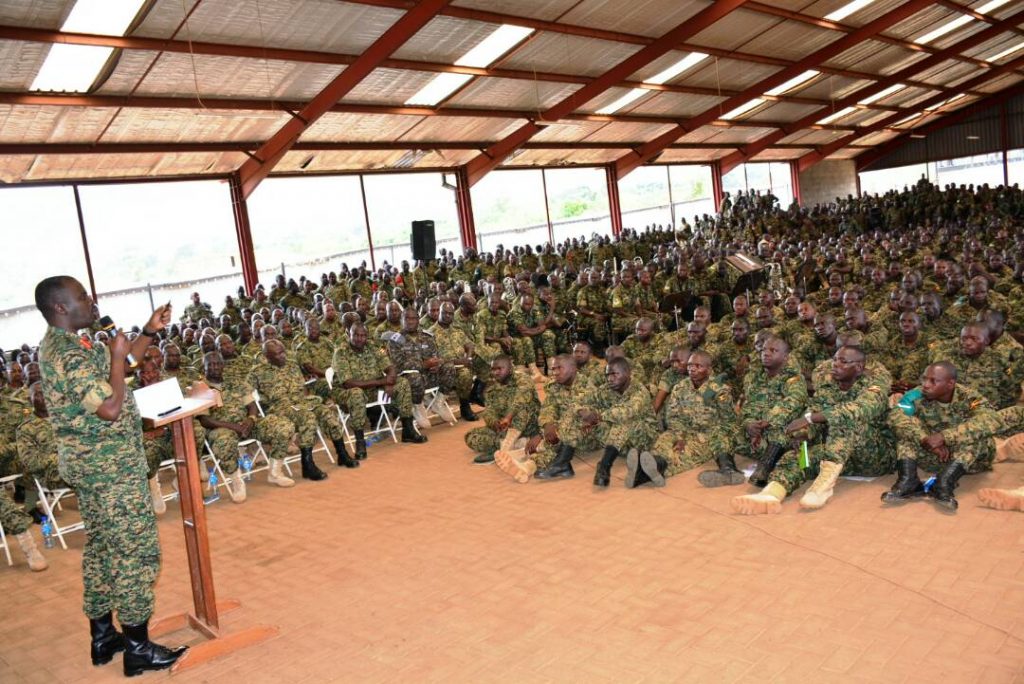 The UPDF Chief Political Commissar, Brig Henry Masiko, thanked the CDF for making efforts to ensure that UPDF goes back to its roots and promised that the  ideological orientation courses will be more frequent as a bedrock for the people's army.
The Commander of Battle Group XIX, Col Anthony Lukwago Mbuusi, commended the UPDF leadership for their wisdom to allow Uganda participate in AMISOM.  He thanked  all the partners for support and commended the combatants for exemplary discipline while on mission abroad.