The fifth All Africa Music Awards (AFRIMA) held in Accra, Ghana over the weekend had in attendance music stars, dignitaries, and music lovers from across the continent.
The annual music event seeks to celebrate and reward talented Africans who have done exceedingly well in the year.

With a total of 36 categories, the 2018 AFRIMA winners were culled from the Regional and Continental categories. In addition, special recognition awards fully decided by the International Committee of AFRIMA were awarded to individuals who have impacted positively to the world using their craft.
The Legendary Award was given to the internationally recognized South African singer, Yvonne Chaka Chaka, also who dubbed 'Princess of Africa'.
With a music career spanning over 30 years, and several hit albums under her name, Chaka Vhala has performed at notable events in Africa and beyond.

Executive Governor of Lagos State, Akinwunmi Ambode was awarded a special recognition for his contribution towards the growth and development of the arts and tourism sector of Lagos state, most importantly the role Lagos state played as official host of AFRIMA in its last 4 years from 2014 – 2017.

In what turned out to be an emotional moment for the audience, a special recognition Award was given to one of Ghana's music veteran, Teddy Osei, the leader of the famous Osadebe group, an Atropop band created in 1969.
He was helped to the stage in a wheelchair having suffered from a mild stroke.
Uganda's reggae and Afro-beat singer, Bebe Cool also bagged the accolade for the Best East African Male Artiste for his song 'Freedom'.
Other winners from Uganda were Irene Namatovu (Best Artiste Duo or Group – African Traditional) for her song 'Nsambila Nyuma Nga Janzi' and Sandra Nankoma (Best Female Artiste – African Inspirational Music) for her song 'Kaddugala'.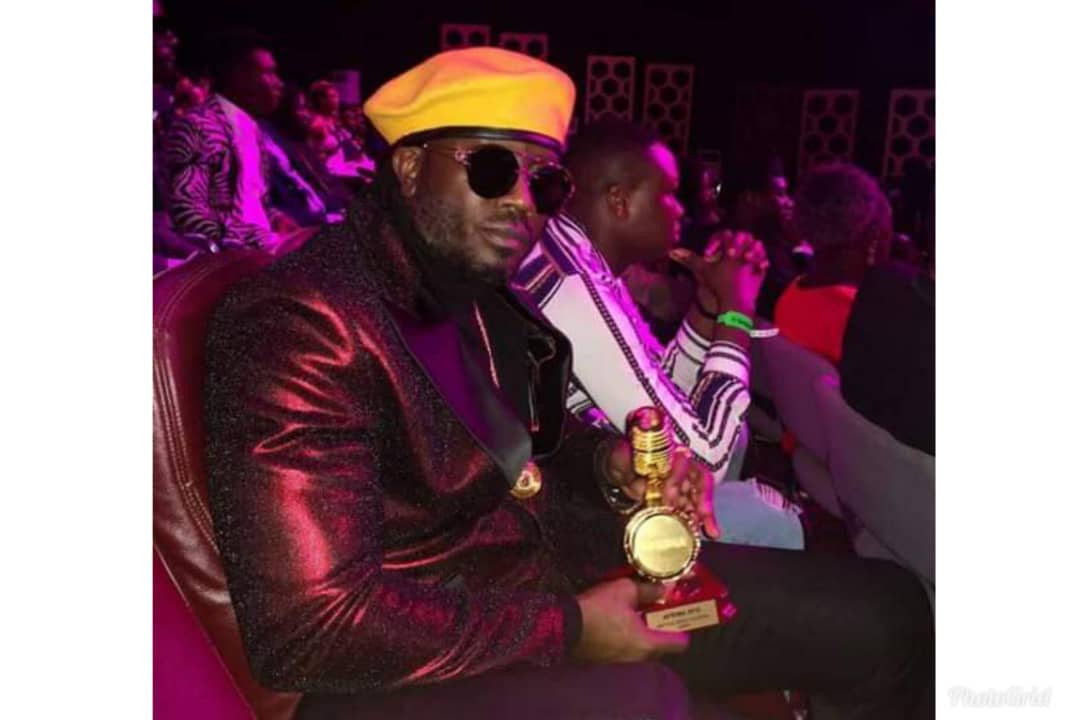 Find the full list of winners below..

REGIONAL CATEGORY

Best Female Artiste in Central Africa

-Daphne / Cameroon / Jusqu'à La Gare        
Best Male Artiste in Central Africa

-Fally Ipupa / DRC / Mannequin Ft Keback & Naz

Best Female Artiste in Eastern Africa

-Betty G / Ethiopia / Mengedegna

Best Male Artiste in Eastern Africa

-Bebe Cool / Uganda / Freedom

Best Female Artiste in Northern Africa

-Lyna Mahyem ft Medi Meyz /Algeria / Bye Bye

Best Male Artiste in Northern Africa

-Hamza El Fadly / Morocco / Ya Mraya

Best Female Artiste in Southern Africa

-Shekhinah / South Africa / Please Mr

Best Male Artiste in Southern Africa

-Nasty C / South Africa / Jungle

Best Female Artiste in Western Africa

-Tiwa Savage / Nigeria / Ma Lo Ft. Wizkid & Spellz

Best Male Artiste in Western Africa

-Davido / Nigeria / Fia

5TH AFRIMA WINNERS CONTINENTAL CATEGORY

ALBUM OF THE YEAR

-Betty G / Ethiopia      / Wegegta

ARTISTE OF THE YEAR

-Davido / Nigeria / FIA

BEST AFRICAN VIDEO

-Sesan / Gringo (Shatta Wale) / Nigeria

BEST AFRICAN ACT IN DIASPORA

-Hazel Mak / Malawi / Jaiva Ft. Roberto & Tay Grin

BEST AFRICAN COLLABORATION

-GuiltyBeatz, Mr. Eazi, Patapaa & Pappy Kojo / Ghana-Nigeria / Akwaaba

BEST ARTISTE, DUO OR GROUP IN AFRICAN CONTEMPORARY

-Kidi / Ghana / Odo Remix Ft. Mayorkun & Davido

BEST ARTISTE, DUO OR GROUP IN AFRICAN DANCE OR COREOGRAPHY

-Mr P. / Nigeria / Ebeano

BEST AFRICAN DJ

-Afrotronix / Chad / OyO

BEST ARTISTE, DUO OR GROUP IN AFRICAN ELECTRO

-Master KG / South Africa / Skeleton Move Ft. Zanda Zakuza

BEST AFRICAN DUO, GROUP OR BAND

– Toofan / Togo / Money

BEST ARTISTE, DUO OR GROUP IN AFRICAN HIP HOP

M.ANIFEST FT KING PROMISE / Ghana / ME NE WOA

BEST ARTISTE, DUO OR GROUP IN AFRICAN JAZZ

-Sibusiso Mashiloane / South Africa / Niza

BEST AFRICAN RAPPER OR LYRICIST

-Falz / Nigeria / La Fête

BEST ARTISTE, DUO OR GROUP IN AFRICAN POP

-2Baba / Nigeria / Amaka Ft. Peruzzi

BEST ARTISTE, DUO OR GROUP IN AFRICAN RAGGA, REGGAE & DANCEHALL

-Stonebwoy     / Ghana / Hero

BEST ARTISTE, DUO OR GROUP IN AFRICAN R 'N' B & SOUL

-Praiz / Nigeria / Champagne and Flowers

BEST ARTISTE, DUO OR GROUP IN AFRICAN ROCK

– Maryam Saleh, Maurice Louca, Tamer Abu Ghazaleh / Egypt / Ekaa Maksour

BEST ARTISTE, DUO OR GROUP IN AFRICAN TRADITIONAL

-Irene Namatovu / Uganda / Nsambila Nyuma Nga Janzi

BEST FEMALE ARTISTE IN AFRICAN INSPIRATIONAL MUSIC

-Sandra Nankoma / Uganda / Kaddugala

BEST MALE ARTISTE IN AFRICAN INSPIRATIONAL MUSIC

-Sarkodie / Ghana / Glory Ft. Yung

MOST PROMISING ARTISTE IN AFRICA

-Kuami Eugene / Ghana / Confusion

PRODUCER OF THE YEAR

-Fresh VDM / Togo / Fia

REVELATION OF THE AFRICAN CONTINENT

-Betty G / Ethiopia / Ere Manew

SONG OF THE YEAR

-GuiltyBeatz, Mr. Eazi, Patapaa & Pappy Kojo / Akwaaba / Ghana

SONG WRITER OF THE YEAR

-Shekhinah Donell, Amon Taulo Chibiya II / South Africa / Different Ft. Mariechan

AFRICAN FANS' FAVOURITE

-Nedy Music / Tanzania / One and Only Ft. Ruby