Fresh protests have broken out in the DR Congo capitals Kinshasa and Lubumbashi as nationals accuse Rwanda of arming and supporting M23 rebels.
"Rwandan nationals resident in Kinshasa have fled to Congo Brazzaville," an eyewitness told SoftPower News on Thursday.
"Many have used the Fleuve Congo River to cross to Congo Brazzaville."
The capital city of Congo Brazzaville is only 15 minutes away from DR Congo capital Kinshasa.
The two cities are separated by a river. They face each other.
This is the second round of protests this year against Rwanda as Congolese express displeasure at the neighbouring state's alleged backing of rebels who have terrorised them for a long time.
A hashtag "RwandaIsKilling" has been trending on social media platforms.
On Monday, hundreds staged an anti-Rwanda protest in Kinshasa as tensions between the two neighbours worsened.
During Monday's demonstration, protesters also called for the expulsion of the Rwandan ambassador and brandished nationalistic slogans on banners.
"Congo is our country…not a single centimetre will go to Rwanda," read one of the placards as seen by an Al Jazeera journalist.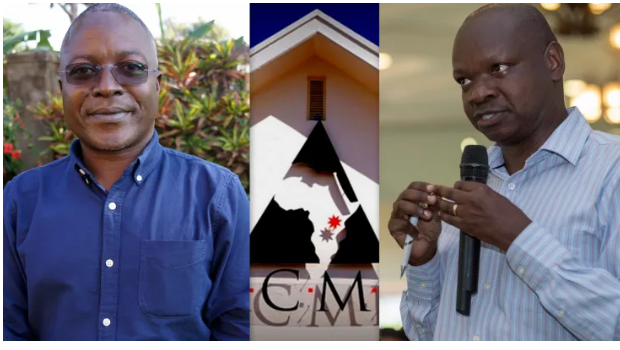 Ambassador Vincent Karega would later address a press conference on Tuesday denying accusations and maintaining that Rwanda has no hand in what is transpiring in DR Congo.
On Friday, President Felix Tshisekedi chaired an extraordinary meeting of the Superior Defence Council (the National Security Council) which declared that M23 is "a designated terrorist organization" supported by Rwanda.
The Council further decided to suspend RwandAir flights from Kigali effective immediately.
"In view of Rwanda's support for the M23 terrorists, it has been decided to immediately suspend RwandAir flights to our country," said Communications Minister, Patrick Muyaya, in a press briefing.
The council also concluded that the "relationship between DRC and Rwanda shall be with an abundance of caution".
The council further summoned the Rwandan ambassador Vincent Karega to notify him of the total disapproval of the Congolese government.
According to reports, when the protests resumed in Kinshasa on Thursday, the Rwandan ambassador was quickly evacuated by the Congolese national police.
Presidents Felix Tshisekedi and Paul Kagame have since agreed to meet in Angola to iron out their differences.
Angolan President, Joao Lourenco, on Tuesday, held talks with both leaders who later reached "an understanding" to meet face-to-face in Luanda, at a date to be announced.
In 2021, hundreds of Goma residents in DRC protested the arrival of Rwandese security agents in the region.
The police dispersed the demonstrators with tear gas canisters and live ammunition.
One policeman and another protester were killed and dozens of others injured.