State Ministrer for Ethics and Intergrity, Father Simon Lokodo has asked the Minister for Internal Affairs, Gen Jeje Odongo to stop the upcoming MTN Nyege Nyege festival which he says could compromise national integrity.
The four day music and cultural event which is organized by telecom giant, MTN Uganda was set to take place this weekend in Jinja. It was scheduled to run from Thursday September 6 to Sunday September 9.
Other partners in the event include Coca Cola, British Council, Talent Africa, Radio City, Bell, Uganda Waragi among others.
Fr Lokodo has written a letter to Gen Odongo asking that he directs the Inspector General of Police to halt the event.
Lokodo says that he has credible evidence from religious leaders, opinion leaders and local authorities that "the purpose of this festival in the last two years has been compromised to accommodate the celebration and recruitment of young people into homosexuality and LGBTI movement."
Although the anti-homosexuality law was reversed in Uganda, the Minister who is known to be a strong critic to gay orientation said that the practice of deviant sexual behavior has never been condoned in Uganda.
"It is our responsibility as government to protect the citizens against such vices," he adds in his September 3 letter to the Minister of Internal Affairs.
He further informs Odongo that the motive behind the 'heavily advertised' Nyege Nyege festival "may compromise the national integrity of Uganda and put citizens at risk of deviant sexual immorality".
The festival's website defines the Nyege Nyege event as standing for; peace, respect and abundant joy; Africa and Africans; underground music and musicians; fun and curiosity and that it strives towards inclusivity and wonder.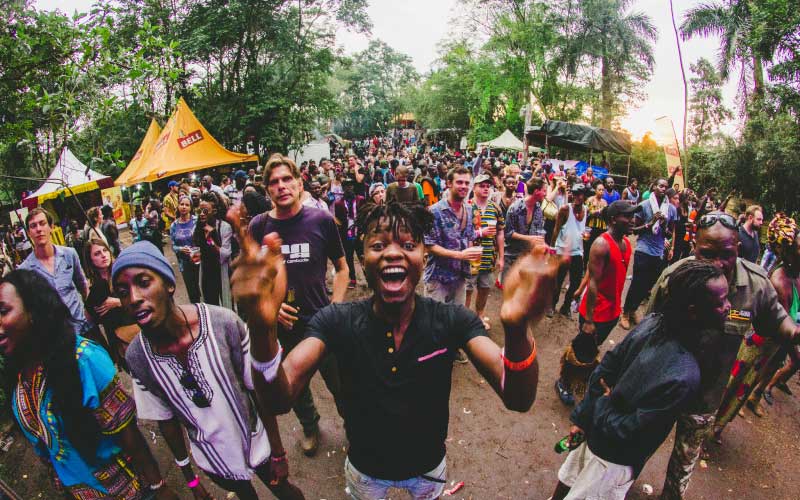 "Nyege Nyege Festival is now considered the most important 4-day international music festival in East Africa for both its one of a kind curation and its unique afropolitan party vibe," the website further states.
Nyege Nyege is part of a Kampala based arts incubator that includes an arts residence and community studios, a record label and artist management agency called Nyege Nyege Tapes and a party crew called Boutiq Electroniq.
The agency says the festival is also a platform on which they showcase their new productions and the artists they work with.