Former United Nations (UN) Secretary General, Kofi Annan has died at the age of 80.
Kofi Annan is said to have been ill and died Saturday from a hospital in Bern, Switzerland where he has been.
"It is with immense sadness that the Annan family and the Kofi Annan Foundation announce that Kofi Annan, former Secretary General of the United Nations and Nobel Peace Laureate, passed away peacefully on Saturday 18th August after a short illness," the Kofi Annan Foundation tweeted Saturday.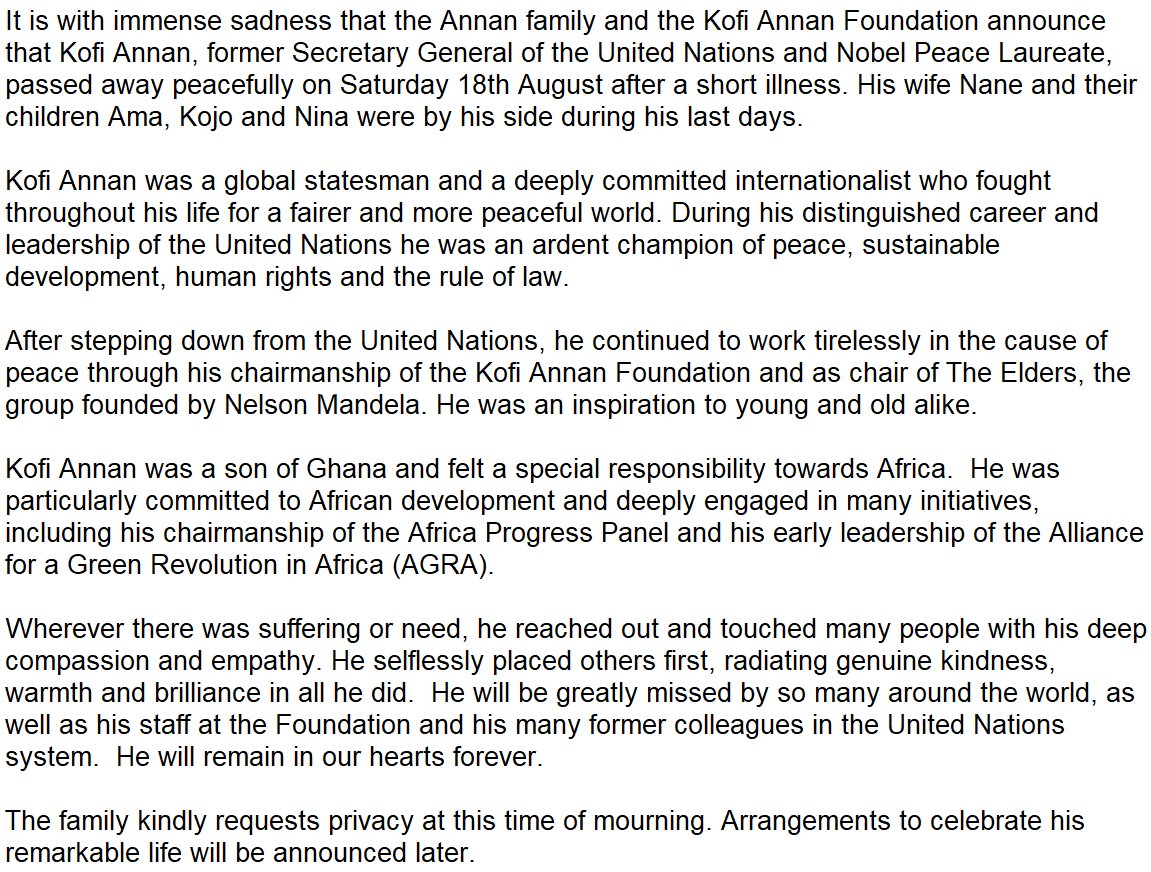 The Ghanaian career diplomat was appointed in December 1996 to become the seventh UN Secretary General and served for a period of nine years.
During his time at the helm of the UN, Annan reformed the UN bureaucracy; worked to combat HIV, especially in Africa; and launched the UN Global Compact.
He later founded the Kofi Annan Foundation, a not-for-profit organization that works to promote better global governance and strengthen the capacities of people and countries to achieve a fairer, more peaceful world. He has also been Chairman of The Elders, an international organization founded by Nelson Mandela.
Since 2007 when he was replaced by Ban Ki Moon as UN Chief, Kofi Annan had taken on numerous diplomatic and humanitarian assignments many of them involving negotiations and conflict resolution both in Africa and beyond.
Some of these include his role (head of Panel of Eminent African Personalities by African Union) which sought to find a peaceful solution to the crisis that arose from the election violence in Kenya in 2007.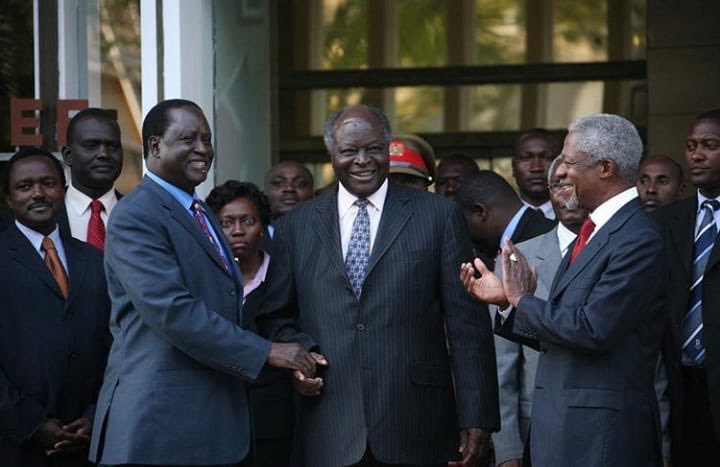 In 2012, Annan was appointed as the UN-Arab League envoy to Syria, in an attempt to end the civil war taking place.
He was in September 2016 appointed to lead a UN commission to investigate the Rohingya crisis involving the persecution of minorities in Myanmar.
Born in Kumasi, Ghana on April 8 1938, Annan studied economics at Macalester College, international relations from the Graduate Institute Geneva and management at MIT.
He had joined the UN in 1962, working for the World Health Organization's Geneva office, and later as Under-Secretary-General for peacekeeping.
His eminent role as a diplomat and peace envoy has earned him numerous prestigious international awards including a Nobel Peace Prize in 2001 which he won as co-recipient with the UN.