Former Kenyan President Uhuru Kenyatta is back on social media.
NTV Kenya reports that Kenyatta is now using an official account @4thPresidentKE, which is available on both Facebook and Twitter platforms.
Kenyatta, who is the current facilitator of the Nairobi Peace Process on the restoration of peace and security in the eastern Democratic Republic of Congo, deactivated his social media pages three years ago.
The 'restored' social media platforms have been sharing his work as a peace envoy.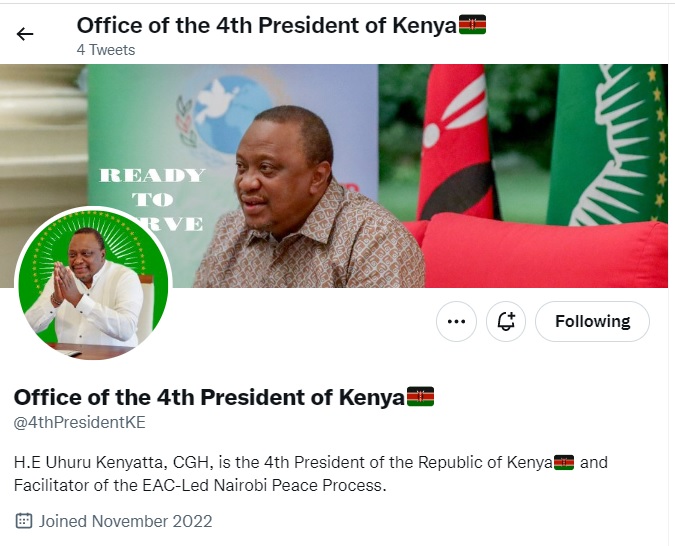 In March 2019, Kenyatta's Chief of staff Nzioka Waita announced that the then president's Facebook and Twitter accounts had been deactivated "on account of unauthorized access to the official social media handles of H.E the President of the Republic of Kenya, Uhuru Kenyatta".
"All official social media handles for the President have been temporarily suspended to allow for the necessary remedial measures to be undertaken," Waita added.
In November 2020, Uhuru linked his social media exit to trolls citing "insults and nothing constructive".