Today, the Republic of South Sudan and the Republic of Uganda's first Joint Business Forum with the theme 'Enhancing Bilateral Trade and Investment through Industrialisation and Infrastructure Development' was officially launched at the Ministry of Foreign Affairs Headquarters in Kampala.
The forum is scheduled to take place in Juba, South Sudan from 18th – 21st July 2022.
The initiative was by the Embassy of Uganda to South Sudan and the Embassy of South Sudan to Uganda, supported by the Ministries of Foreign Affairs (MOFA) and the private sectors from both countries.
The South Sudan- Uganda Business Forum will be a private sector-driven event that will engage both the public sector and business partners from both countries through information sharing, working sessions, business-to-business interactions, Government to Business interactions and a business exhibition to showcase South Sudan and Uganda business companies.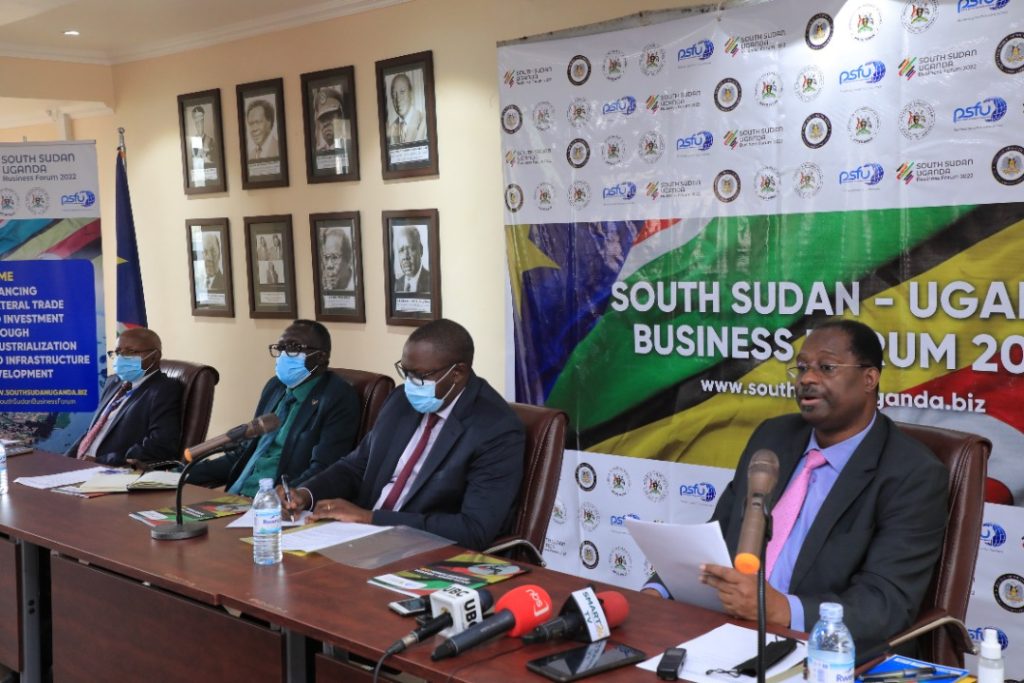 It will focus on solutions to business challenges and opportunities to boost trade and investment relations between private and public sector stakeholders.
Both Uganda and South Sudan belong to major Regional Organisations.
South Sudan is also one of Uganda's biggest trading partners with trade volumes amounting to over $400 million dollars and this Business Forum aims at increasing trade volumes to 1 billion dollars annually.
Mr. Bagiire Vincent Waiswa, the Permanent Secretary of the Ministry of Foreign Affairs, while launching the Business Forum, hailed the excellent bilateral relations between Uganda and South Sudan.
He appreciated the efforts of the two Embassies in originating the idea and said, "I am convinced that working together will not only improve our cordial bilateral relations but also greatly improve the livelihoods of our two people."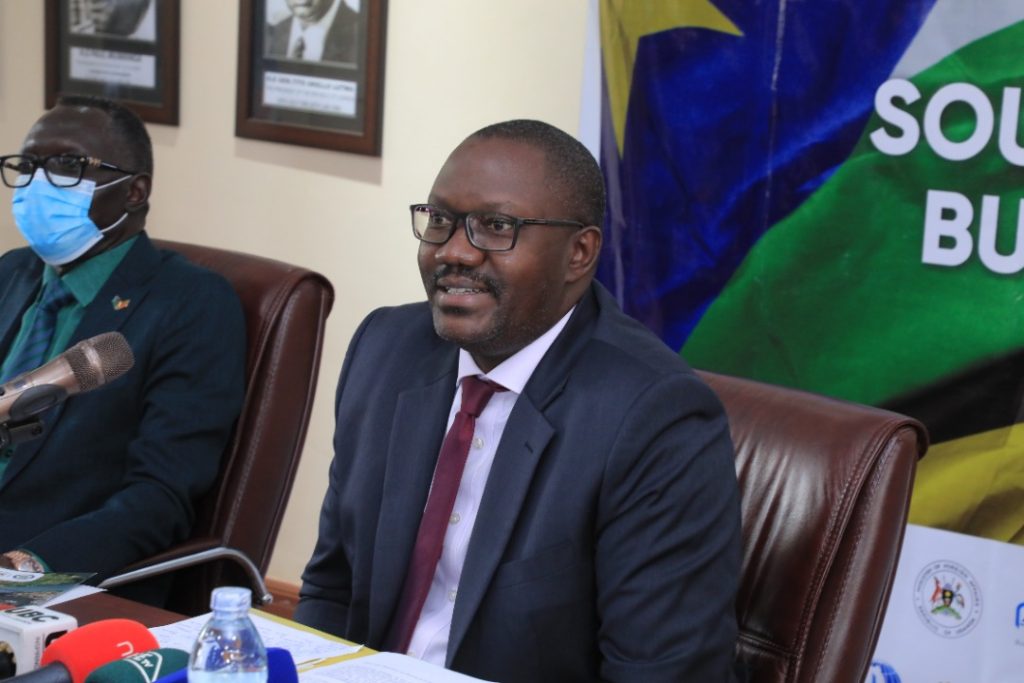 He also emphasized the need for business people to discuss challenges and identify opportunities to promote trade and investment in both South Sudan and Uganda.
The Permanent Secretary also said that MOFA is mandated to coordinate all of Uganda's interests and promote them in the international arena.
He observed that the Business Forum is part of Economic and Commercial diplomacy.
He was therefore happy to launch this South Sudan – Uganda Business Forum and called on the media and business community to popularize the event to increase participation so that the Forum achieves its desired objectives.
In his remarks, Uganda's Ambassador to South Sudan, Brig Gen Ronnie Balya, mentioned that this would be the first Business Forum to be held between Uganda and South Sudan since South Sudan became independent in 2011.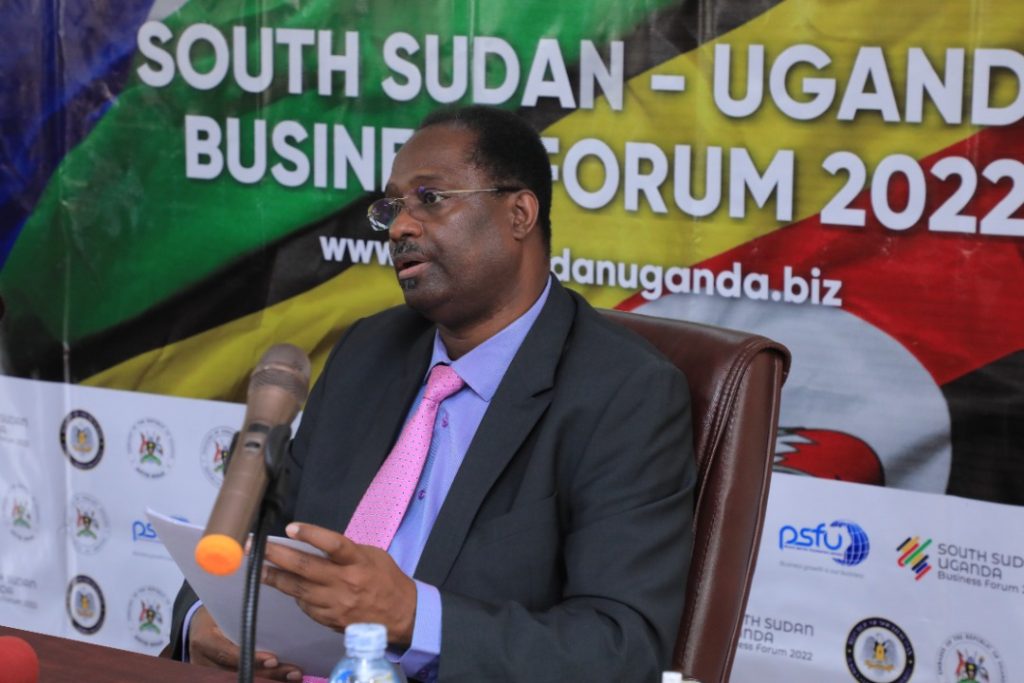 He also informed that the last Joint Permanent Commission (JPC) was last held in 2012, ten years ago and expressed optimism it would take place soon.
His Excellency then shared some of the expected outcomes of the business forum including; credible first-hand information on trade and investment in both countries, a comprehensive understanding of regulatory frameworks, taxation, and legal regimes between both countries to ease trade and an overview of investment opportunities for businessmen and women.
South Sudan's Ambassador to Uganda, Amb. Simon Duku Micheal, thanked his colleague, Amb. Gen. Ronnie Balya for originating the idea that they have fully endorsed.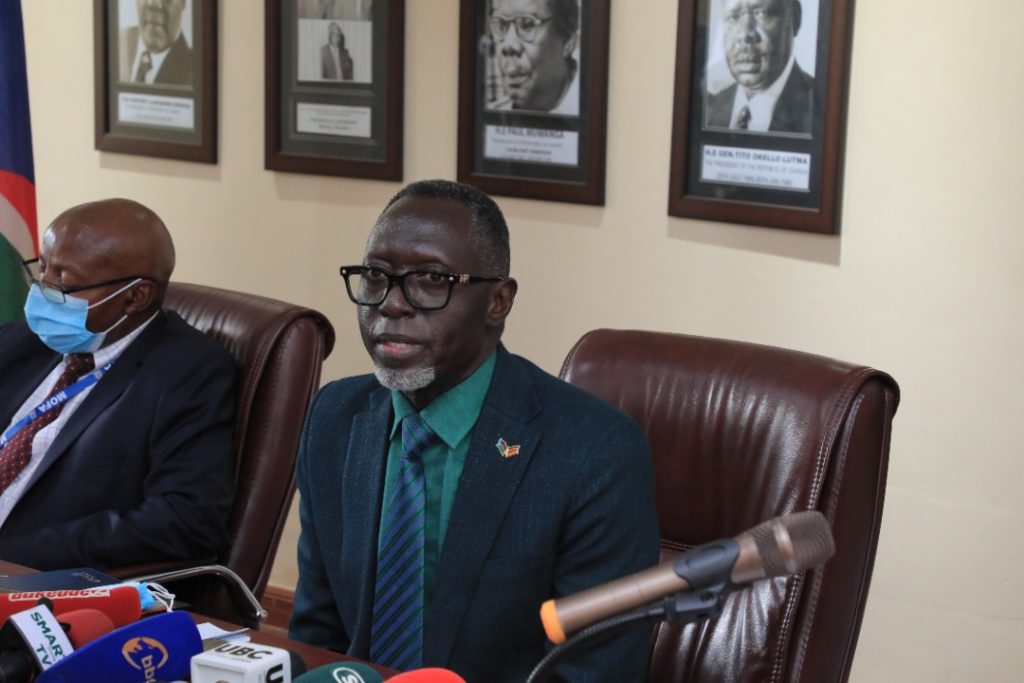 He invited Ugandans to invest in some of the projects in South Sudan which had been identified but were never implemented.
Some of the target areas of interest he mentioned included the enhancement of trade and commerce, mining sector, tourism sector, textiles, and oil and gas.
The Permanent Secretary then concluded the event by declaring the South Sudan-Uganda Joint Business Forum officially launched in Uganda following the successful launch in Juba, South Sudan on 22nd June 2022.