Eight Ugandans have received the ABETO award for promoting harmony, a conciliatory attitude and tolerating divergent views in their work and building peaceful communities.
The "Always Be Tolerant Organisation" (ABETO Award) was presented to recipients at Protea Hotel in Kampala on Wednesday, November 16, 2022.
They include: the Inspector General of Police, J.M.Okoth-Ochola Esq.; former Vice President Edward Kiwanuka Ssekandi; Minister of Gender, Labour and Social Development, Betty Amongi; First Lady and Education Minister, Mrs Janet Kataaha Museveni; Kampala Capital City Authority (KCCA) Executive Director, Dorthy Kisaka; the Chief Coordinator of Operation Wealth Creation (OWC) in Uganda, Gen Salim Saleh; Uganda National Roads Authority (UNRA) Executive Director, Allen Kagina and Amb David Balondemu, Chairman of Kampala District Land Board.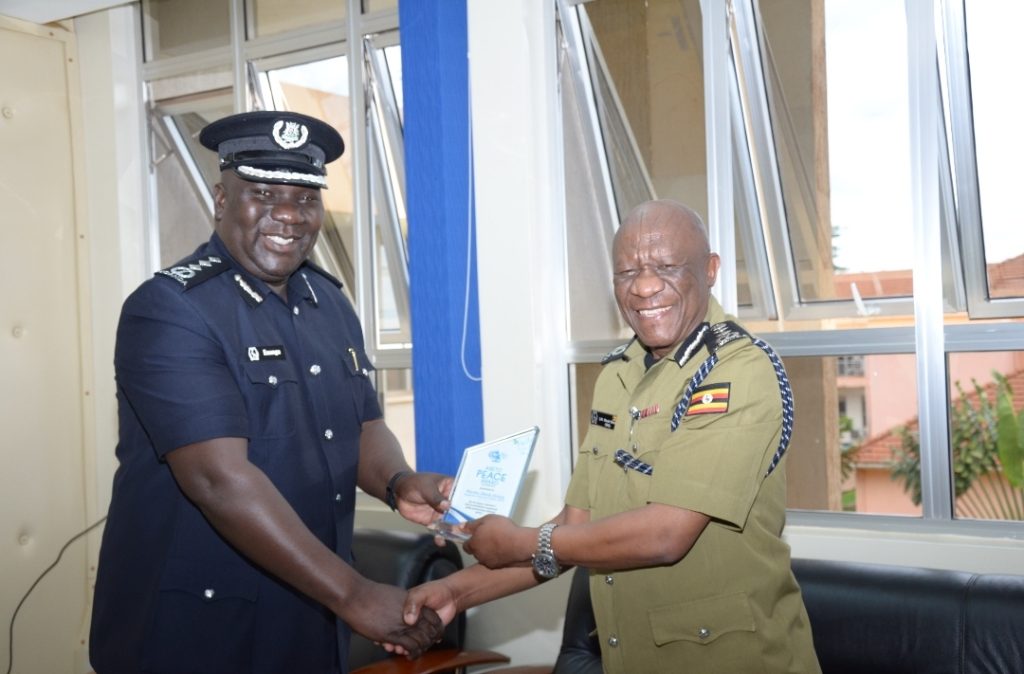 "I receive this honour with deep gratitude and humility on a day that doubles as the International Day of Peace and Tolerance. As I accept with heartfelt gratitude this Prestigious Award, I must admit that it's a special privilege to me as an individual," said Ochola in an appreciation message.
Ochola's award was received by SCP Fred Enanga, the Press and Public Relations Officer of the Uganda Police Force.
According to the IGP, the Peace and Tolerance Award comes at a time Uganda is remembering the deadly terrorist attack on CPS Kampala and Parliament Avenue in November last year.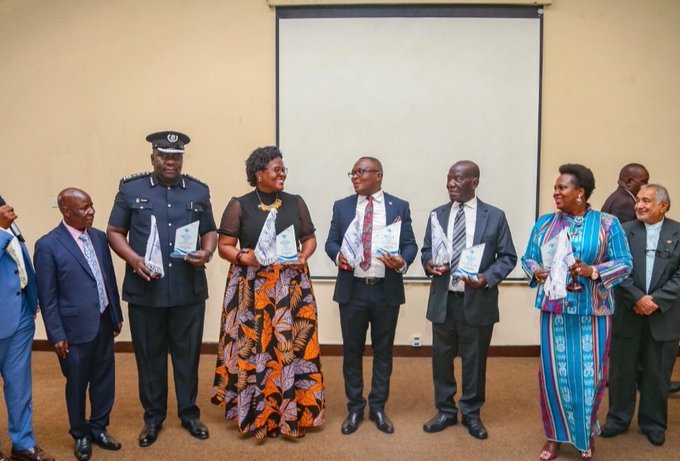 "We want to remember the 4 civilians who died and also honour PC Kungu Amos, who died on duty while manning the checkpoint, and the 37 other police officers, who suffered serious and critical injuries. Every day our police officers demonstrate remarkable courage in the face of great danger and risk to personnel safety while on or off duty. For our fallen officer, his bravery on that day was remarkable and truly exemplifies the Uganda Police's core values," Ochola noted.
"Therefore, as I receive this Peace and Tolerance prize from ABETO, I must admit that it has greatly energized and encouraged me, my family and the entire UPF, we hope that it will make all human rights defenders, members of the criminal justice system and the public understand that law enforcers are fellow human beings and that Peace, freedom, Tolerance, fairness, impartiality, integrity and diligence, can only exist if we are also included."
KCCA ED Kisaka was recognized for her contribution to the peacebuilding, tolerance and reconciliatory approach in city governance.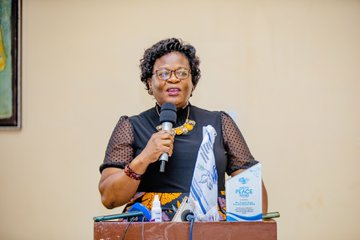 "I have received my award, from ABETO, as Ambassador of peace; this is in recognition of my work in promoting tolerance, coexistence, diversity and building bridges," tweeted Minister Amongi.
"I am so humbled for having been awarded the Always Be Tolerant Organisation (ABETO)Peace Award for 2022. Thank you for the recognition," said former VP Ssekandi.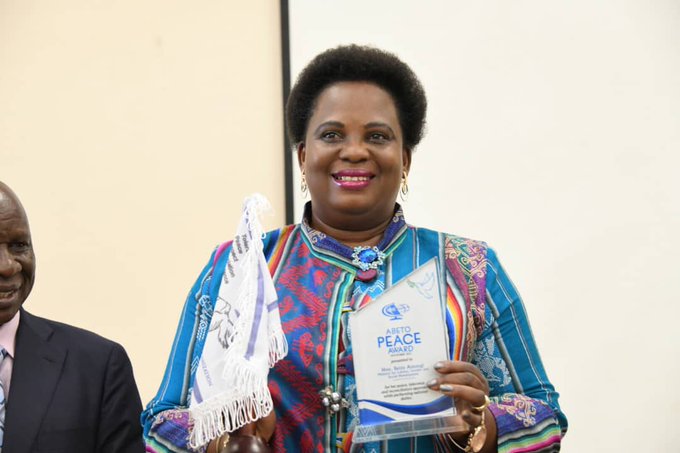 ABETO, chaired by Moses Musana, is a voluntary non-government, non-partisan and non-profit making organisation whose aim is to inculcate the values of peaceful co-assistance, resolution of conflicts through peaceful means and get the people of Uganda, Africa and the whole world in general to embrace a culture of peace, democracy, good governance and human rights observance.