The first cohort of women entrepreneurs under the Business Accelerator Program (BAP) has graduated at a ceremony held at dfcu head offices in Nakasero, Kampala.
The Agribusiness Development Centre (ADC) powered by dfcu Limited and Rabo Foundation launched the Business Accelerator Program (BAP) on August 18th, 2022.
"The first cohort aimed at attracting women-led and or owned agribusinesses to get out of the ideation phase by offering them a business acceleration opportunity," said ADC executive director, Ms Josephine Mukumbya, on Friday.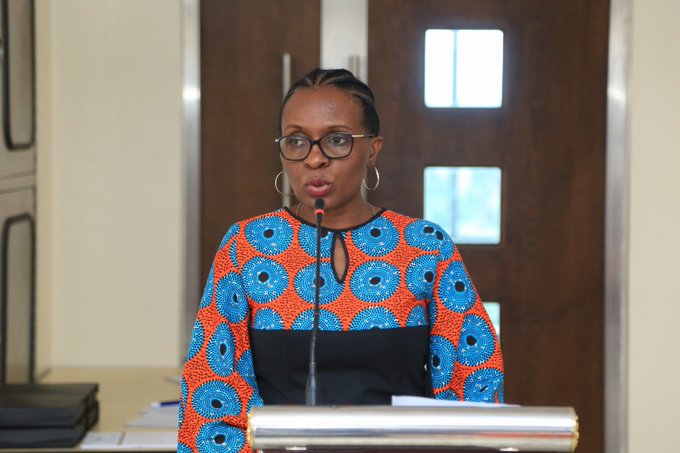 "Twenty-one (21) of them were able to conclude the training and work on their investor documents for pitching to a panel of judges, comprising of dfcu and other financiers."
She said six of the enterprises that pitched are already being closely followed up for financing and the rest shall be followed up even beyond the program to close out any gaps that curtail successful linkages.
"On behalf of all of us at dfcu Bank, dfcu Limited and Rabo Foundation, I extend heartfelt and well-earned congratulations to each of you here today who has successfully made it to this phase of the Business Accelerator Program," said Robert Wanok, dfcu Ag. Chief Commercial Officer.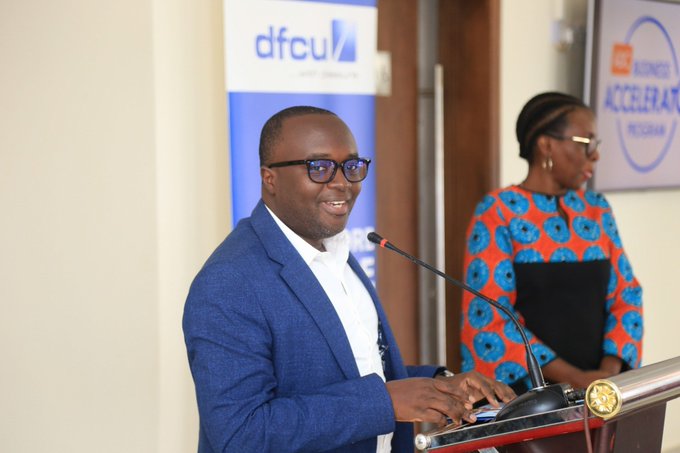 Wanok, who represented the Managing Director of DFCU Bank, applauded the team at ADC which is the bank's partner both in vision and execution.
"We commend your commitment to the Business Development Program and its beneficiaries over the past months. To the graduands, it is impressive to be ringing in such an accomplishment this early in the year. It is proof of your devotion to your dreams and visions, and it is also a source of encouragement to entities such as dfcu Group, Rabo Foundation and ADC."
He added: "Because of your collective achievements, our country should and will be better – it is this hope that allowed us to commence the training for Cohorts 2 and 3 a few weeks back and it is what ultimately inspired the everyone Program to work towards today's success."
Wanok concluded by reminding graduands of their mandate: to become self-sufficient – and have the kind of longevity that will last generations and to create new jobs and enable socio-economic transformation.
One of the beneficiaries, Grace Katuramu, the Managing Director of Pearl Teas, appreciated the partners for the efforts put into this program to support women.
"In terms of content, the cost of what you have put in us, it's priceless. The opportunities we have had to meet other people," she noted.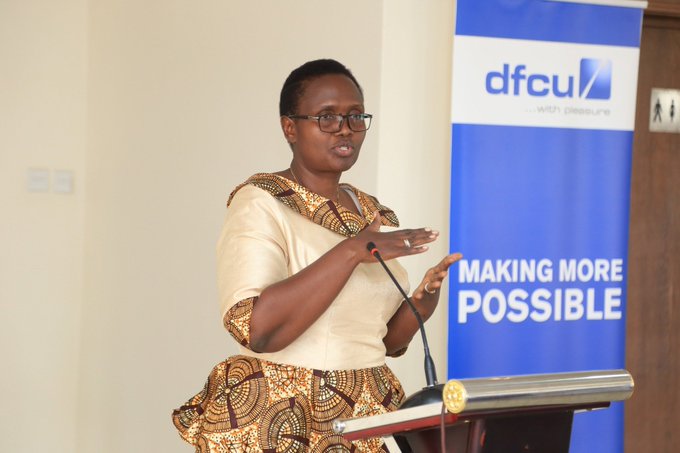 "My business didn't qualify for the criteria but you adopted me and walked with me on this journey. It has grown and improved greatly. I came up with better packaging for my products, and now I am aiming for regional markets."
"We are happy to know that your doors are still open for us to keep learning and growing. On behalf of the entrepreneurs and women, I greatly appreciate the sponsors of this program, we have made friends and formed a strong network," she added.