Nearly three million World Cup tickets have been sold, FIFA said Sunday, as the governing body's president revealed the tournament had helped push revenues over the past four years to a record $7.5 billion.
A FIFA spokesman told AFP that 2.95 million tickets had been sold up to Sunday's opening day.
The start of the World Cup has led to a surge of interest in the 64 matches over 29 days despite negative publicity over Qatar's hosting.
Queues have built up outside the FIFA ticket centre in Doha and fans report long waits to get onto the official online ticket platform.
Qatar has already overtaken Russia in 2018 when just over 2.4 million tickets were sold.
The spokesman said Qatar, Saudi Arabia, the United States, Mexico, Britain, United Arab Emirates, Argentina, France, India and Brazil were the top markets.
FIFA president Gianni Infantino told a conference earlier that the world body's four-year revenues were estimated to hit $7.5 billion by the end of the year.
Revenues are more than $1 billion higher than predicted four years ago.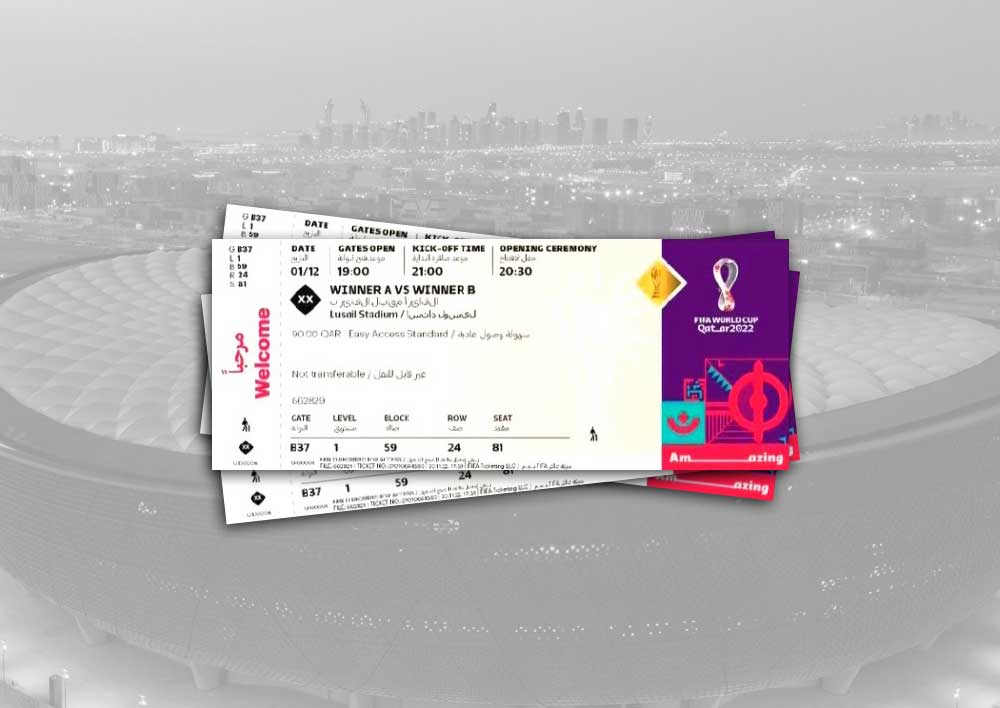 Infantino told the 211 member associations that the "amazing figures" came "in spite of Covid, in spite of different crises around the world".
Infantino is set to be re-elected unopposed at a congress in March after no rivals came forward in time to force an election.
He said new rules regulating football agents would be announced this year.
Infantino also said he wanted to see more games between national teams from different regions and a bigger Club World Cup. "We have some good ideas," he added.
Spectacular opening ceremony signals the start of FIFA World Cup Qatar 2022™
Ecuador got off to a winning start against hosts Qatar in the tournament opener at Al Bayt Stadium as the FIFA World Cup Qatar 2022™ got underway after a stunning opening ceremony.
A crowd of 67,372 attended the Group A encounter, with the South Americans winning 2-0 thanks to a brace by Enner Valencia.
The match signalled the start of an exciting festival of football lasting 29 days, which will culminate with the final at Lusail Stadium on 18 December. Matches will be held in eight state-of-the-art stadiums as 32 nations battle it out to be crowned champions of the world.
The 30-minute opening ceremony amazed the thousands in attendance and billions watching around the globe.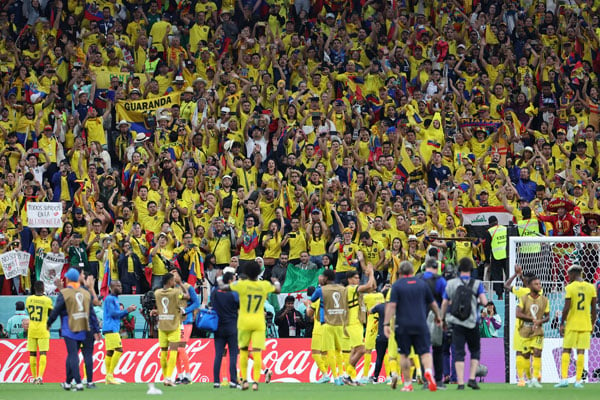 Narrated by Academy Award-winning actor Morgan Freeman and featuring Jung Kook from Korean supergroup BTS, the ceremony showcased Qatari culture and heritage while highlighting football's ability to unite people from different countries and cultures.
A host of special guests from Qatar took part in the ceremony, including Ghanim Al Muftah, Dana and Fahad Al Kubaisi – and they were joined by hundreds of performers and tournament volunteers.
The ceremony featured eight distinct parts, culminating with giant jerseys from all 32 participating nations, every mascot in FIFA World Cup history, including the Qatar 2022 version La'eeb, and a huge inflatable emblem. Conceived as a joyous and contemporary one-of-a-kind spectacle with an important unifying message, the ceremony was produced by Executive Artistic Director, Ahmed Al Baker, CEO of Katara Studios, with support from Creative Director, Marco Balich, and Artistic Director, Anghela Alo.
Beer sales banned around stadiums
FIFA and Qatar on Friday banned beer sales around the eight World Cup stadiums in a stunning policy U-turn just two days before the start of the tournament.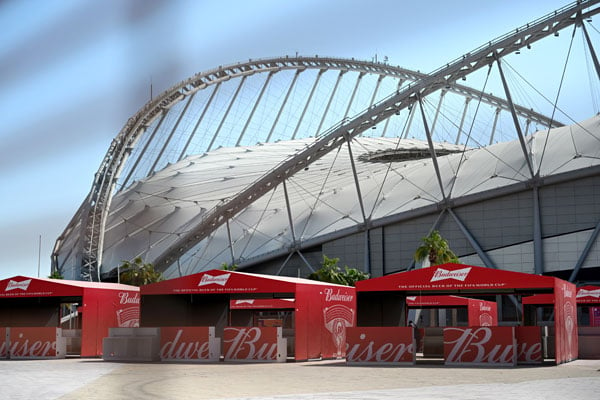 Football's world governing body said the decision was taken following "discussions" with the World Cup hosts, an Islamic state which severely restricts alcohol consumption.
It gave no reason for the surprise decision but media reports said there had been an intervention by Qatar's ruling family.
The decision could affect FIFA's deal with major sponsor, beer maker AB InBev, who told AFP that "some of the planned stadium activations cannot move forward due to circumstances beyond our control".
A FIFA statement said only that alcohol would be focused on fan zones, "removing sales points of beer from Qatar's FIFA World Cup 2022 stadium perimeters."
By AFP/FIFA