Former Presidential candidate Dr. Kizza Besigye has been arraigned before the Rukungiri Chief Magistrate's Court over murder chargers a day after he was transfered from Nagalama Police Station in Mukono.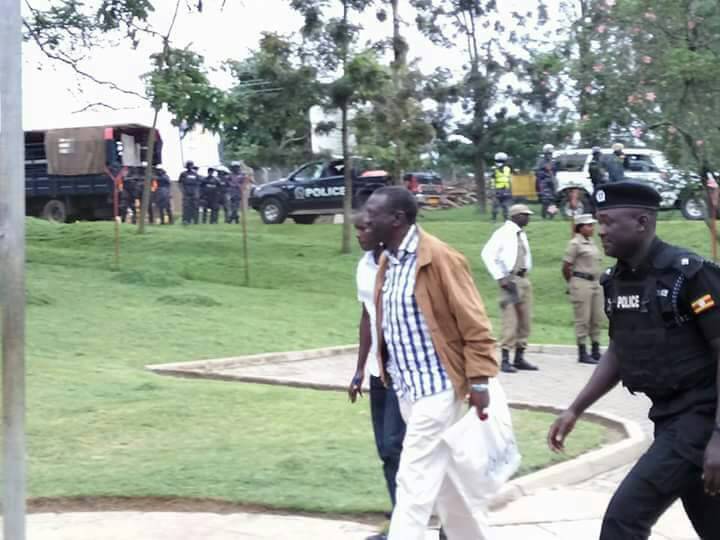 The Director of Public Prosecution (DPP) Mike Chibita sanctioned murder charges against Besigye together with FDC party Presidential aspirant John Patrick Amuriat, FDC chief mobilizer Ingrid Turinawe and councilor Innocent Tashobya for allegedly murdering one Edison Nasasira 22, a resident of Rujumbura constituency in Rukungiri.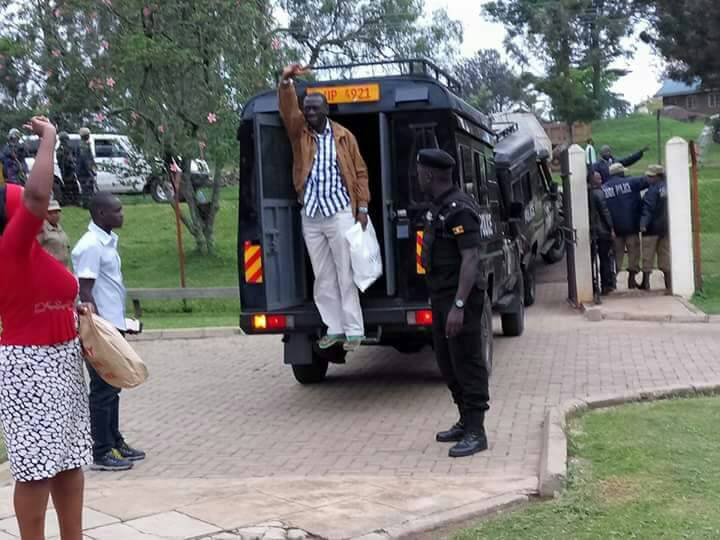 The incident occurred last week during a political rally in Rukungiri district when commotion ensued after Police fired teargas and live ammunition to disperse a crowd of opposition supporters in Rukungiri stadium.
Police had blocked Besigye from accessing the stadium for a rally organized by Amuriat to mobilize party support for his bid.
On Tuesday, Kampala Mayor Erias Lukwago filed a case with Nakifuma magistrate court to have Besigye and the other two suspects released immediately from custody. However, Lukwago's effort to present his court documents to police at Nagalama were furtile as authorities could not acknowledged them.
Other opposition legislators including Kawempe South MP Mubarak Munyagwa and Makindye West MP Allan Sewanyana that had gone to visit Besigye at Nagalama were not allowed accessing him.