The Opposition Forum for Democratic Change (FDC) party has demanded a complete withdrawal of security forces from the home of opposition figure Dr Kizza Besigye in Kasangati, Wakiso district.
On Monday, police blocked Kampala Lord Mayor Erias Lukwago and four other members of Besigye's legal team from meeting their client.
They were asked to first register in the visiting book belonging to the police.
After hours of back and forth, the lawyers were later allowed to meet Besigye.
Addressing the press at Najjanankumbi party headquarters, FDC deputy secretary-general, Harold Kaija, demanded the unconditional freedom of the former President.
He reminded the police of a court order issued in 2016 restraining them from blockading the home of Besigye.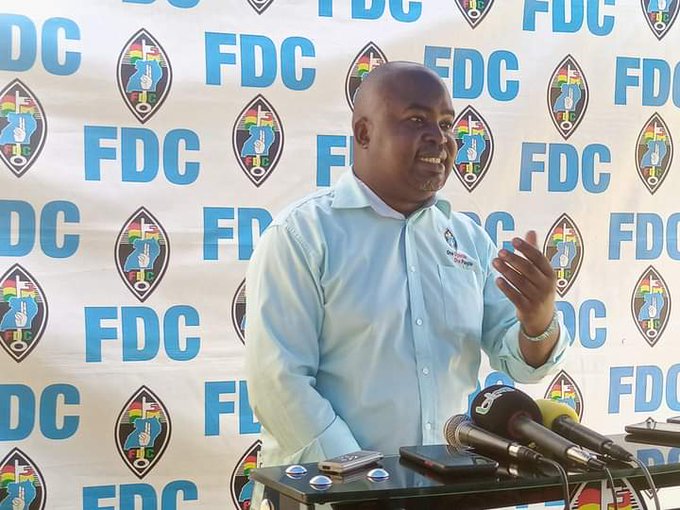 "We had a court order about five years back that said it is illegal to keep Dr Besigye in detention at his home. We are asking those in charge to immediately withdraw police from the home of Dr Besigye,'' Kaija told journalists.
The said court order was issued in December 2016 by the Magistrate's Court in Kasangati declaring that police presence at Besigye's home was illegal. He was at the time being held under preventive arrest.
Last week, Besigye was arrested as he attempted a Walk-To-Work protest over high commodity prices.
His home was subsequently surrounded by security forces.
According to Kaija, instead of arresting Besigye, the government should address the issues he was trying to raise.
While concluding the 2021 post-election review and audit meeting of the East Acholi Subregion at FDC Kitgum District Party branch Offices in Kitgum Municipality, the party President Eng. Patrick Amuriat Oboi condemned the house arrest of the founding President.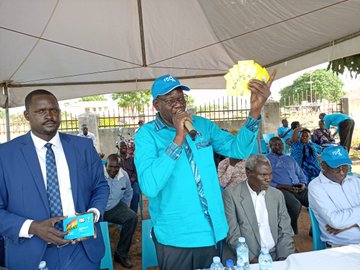 He assured the leaders that the Party stands in solidarity with the campaign Col. Besigye is involved in of fighting for the reduction of the prices of essential commodities.
The FDC Women League led Kampala District chairperson, Mariam Kizito, also protested against the continued house arrest of their former party president and called on their colleagues to join his struggle.
The women carried placards with inscriptions, "Women have failed to take back children to school; Public servants need better pay; copy from Kenya and Tanzania; Government find solution to exorbitant prices of fuel, food, health and transport", etc.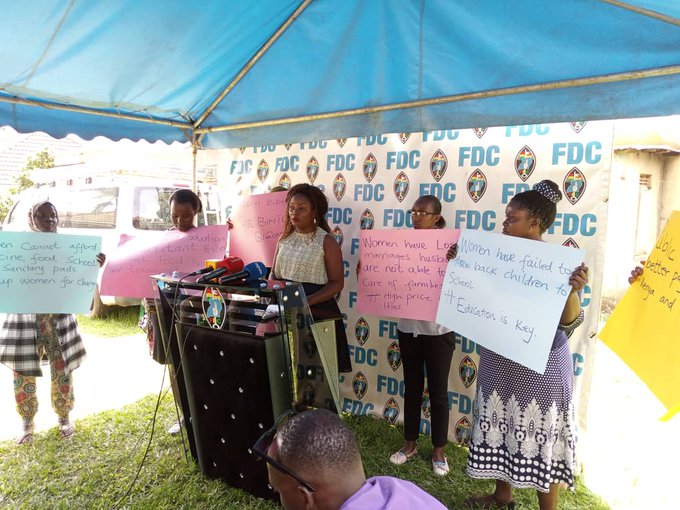 Police, in response, vowed to continue disrupting attempts by Besigye to hold unlawful assemblies and processions as a tool to manifest his discontent against the surge in commodity prices and fuel.
According to Enanga, the use of illegal processions has the potential of massively disrupting the other rights of the community, through disruptions in the flow of traffic, breach of peace, looting of shops and roadside market shops, mugging and theft of phones from bystanders and pedestrians, running battles with security personnel and provocative behaviour like burning of tyres, etc.