Forum for Democratic Change (FDC) Electoral Commission (EC) has Tuesday duly nominated the former Kumi District Member of Parliament (MP), Patrick Amuriat Oboi as a forth candidate vying for the seat.
Amuriat will be facing off with the incumbent, Gen Mugisha Muntu, Dan Matsiko, Moses Byamugisha and Mubarak Munyagwa for the term 2017-2021.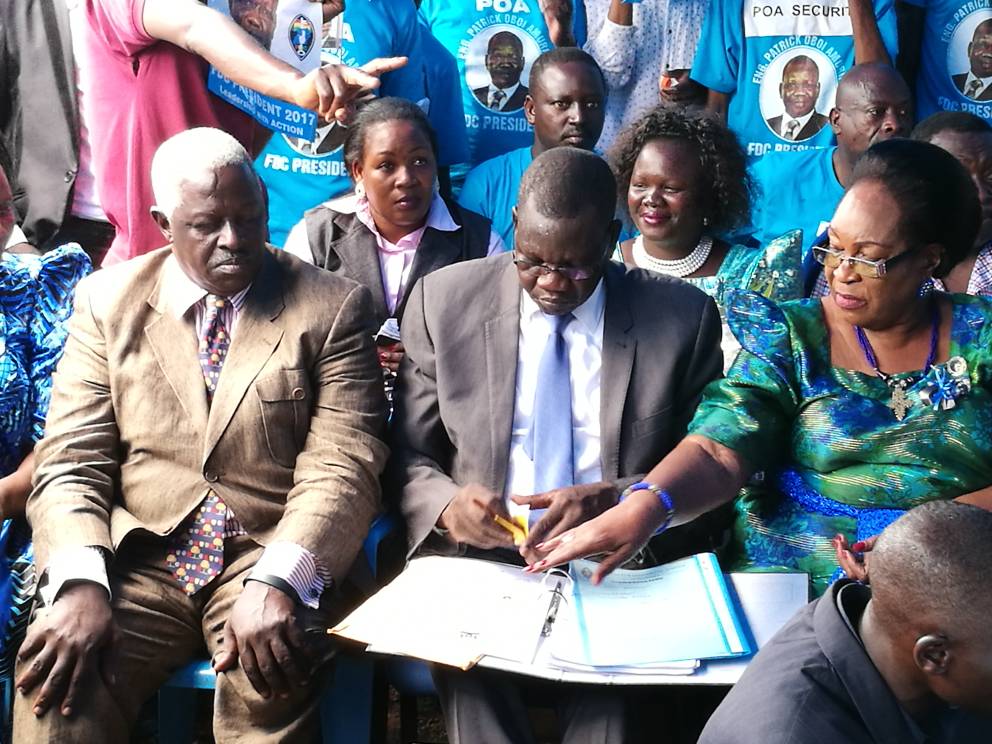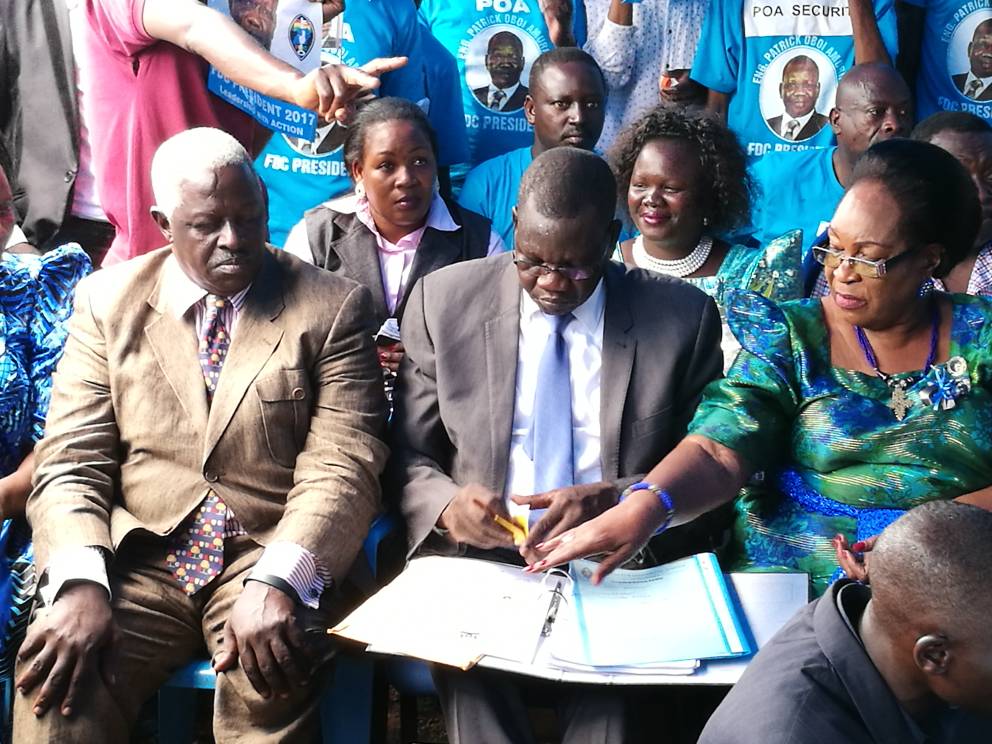 A number party bigwigs have been seen rallying behind Amuriat's candidature who among others include; former Bukholi Central MP, Philip Wafula Oguttu, the party National Mobilize, Ingrid Turinawe and Vice President Buganda region, Joyce Nabbosa Ssebugwawo.
Amuriat told the media that he will rally all his efforts towards taking the party to the grassroots and ensuring that it take over power in the coming general elections.
"We are going to work towards strengthening our different leagues as well as revitalising our structures and as a party we are going to aggressively campaign against bad leadership in the country," Amuriat said.
He observed that he will use the campaign to set up a fight against land grabbing and any form of constitutional amendments that are deemed to affect all Ugandans.
"We are also going  to deliberately fight the proposed amendments for removal of age limit, this is going to be part of this campaign where we go to the people to promote non-violent means of changing government."
"This is an opportunity for FDC to remove and put a vibrant new leadership that will take the party to greater heights; I pledge that working with other forces within Uganda, we will strive to make Uganda a better place for everybody." Amuriat noted.