Rhinos or Rhinoceroses are large, herbivorous mammals identified by their characteristic horned snouts.
According to Wikipedia, there are five species and 11 subspecies of rhinos; some have two horns, while others have one.
In Uganda, the endangered species are found at Ziwa Rhino Sanctuary located in Nakasongola district.
The sanctuary is a collaborative between Rhino Fund Uganda, a non-profit, and the Uganda Wildlife Authority.
These came together to protect, rebuild and grow the rhinoceros population in Uganda.
The Rhino Sanctuary which is a 3-hour drive from Kampala, nearly halfway to Murchison Falls National Park, is home to Southern White rhinos.
Currently, the sanctuary is a host to 33 Southern White Rhinos with seven more expected by the end of the year 2022, according to Rangers at Ziwa.
The Ziwa Rhino Sanctuary is 70km² with a number of park rangers, rounded by a 2-meter (6.6 ft) electric fence to protect the rhinos from poachers and intruders.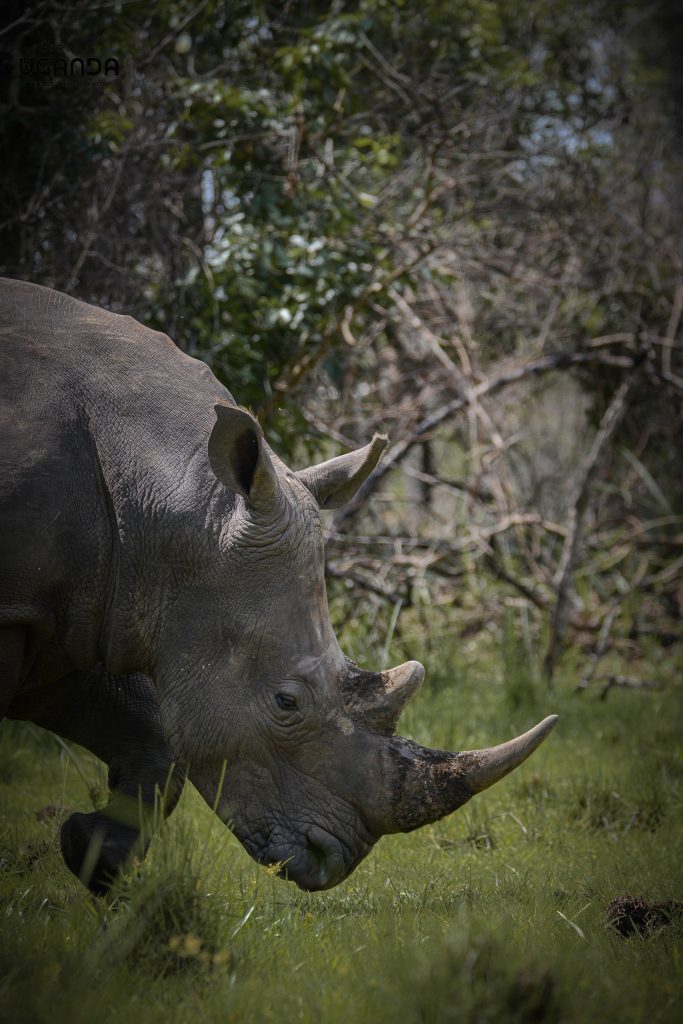 Rhinos are hunted for their horns. The horns are made into handles for daggers and swords in places such as Yemen or ground into medicine in China.
A pound of Rhino Horn can cost over $50,000 which puts them at risk.
Rangers at the park say Uganda was once home to thousands of rhinos until the past civil wars came along with excessive hunting and poaching, which saw the country's last wild rhino in Murchison shot in 1983.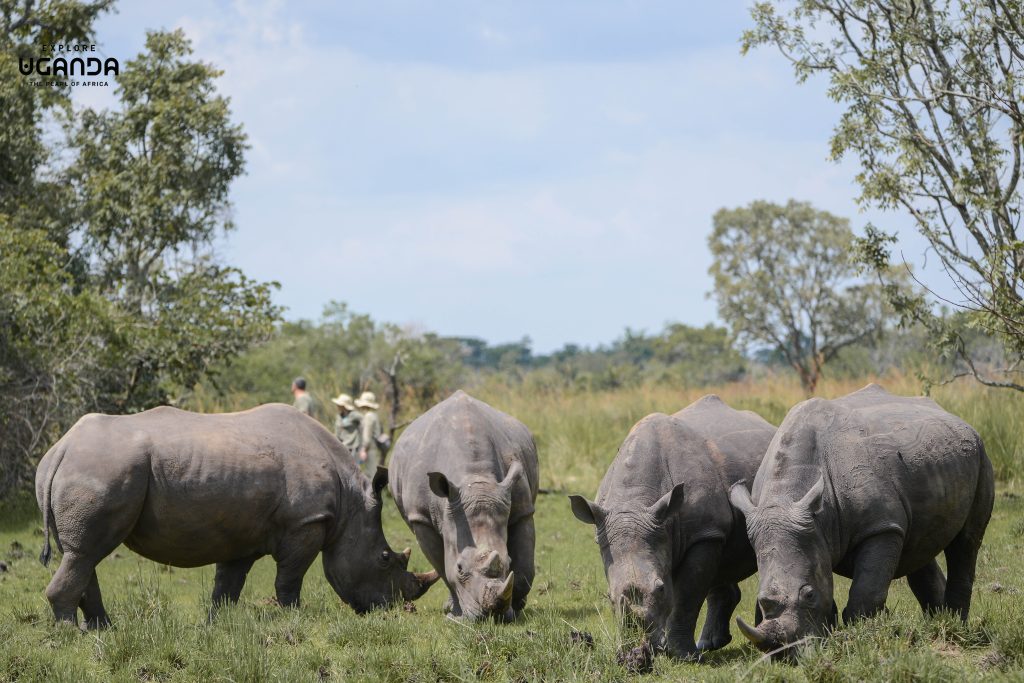 However, these (rhinos) were re-introduced into Uganda in 2005 by Rhino Fund Uganda.
The Rangers say there is a plan by the Uganda Wildlife Authority (UWA) and partners to relocate some of the rhinos to the parks, particularly Murchison Falls National Park.
Tracking
Rhinos can be tracked on foot. However, before setting off, visitors are usually taken through safety precautions to keep them safe.
The highlight for many visitors to this place is of course the on-foot rhino tracking but there is a lot more to the sanctuary than most people realize.
The large sanctuary is not only home to the endangered rhinoceros but also has vast wetlands, a place that birders do not want to miss.
A ranger meets you upon arrival and gives you an introductory guide to the sanctuary and information about the rhinos here.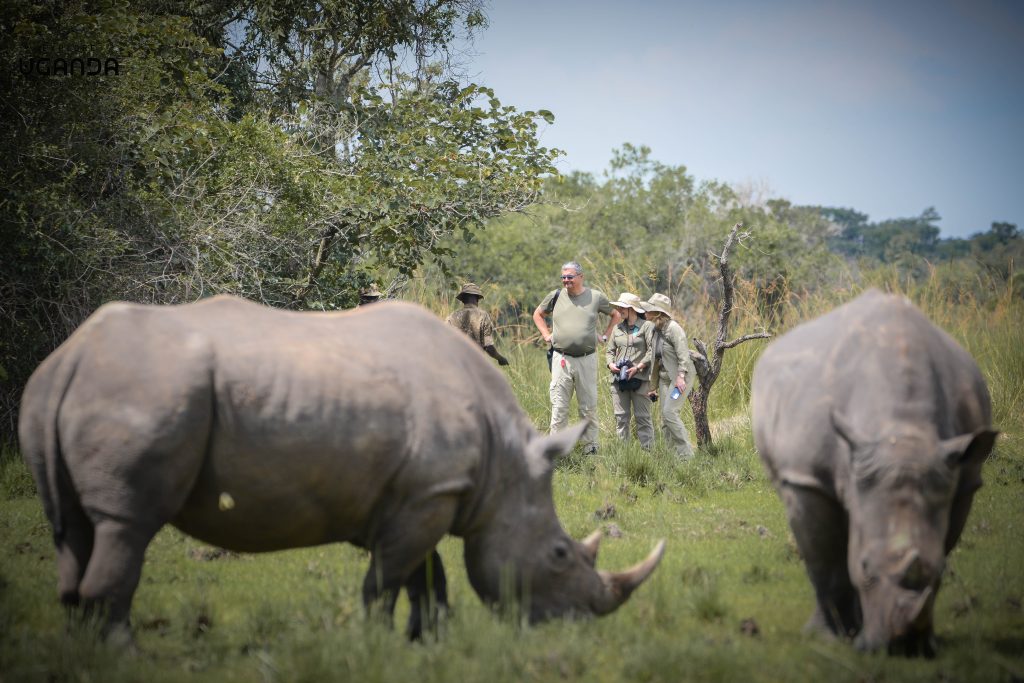 The tour begins with a board listing each of the rhinos. Depending on where the rhinos are, you will drive to the closest point and approach the rhinos before taking the bush trek.
It is advised to put on long pants, socks and closed-toe shoes, carry an insect spray and drinking water. Besides the heat, the sanctuary is also home to snakes, hippopotamus, and leopards, etc.
With the close guidance of a ranger, who calls and identifies these rhinos by name, you will have a chance to watch the rhinos in the wild at a very close and safe range.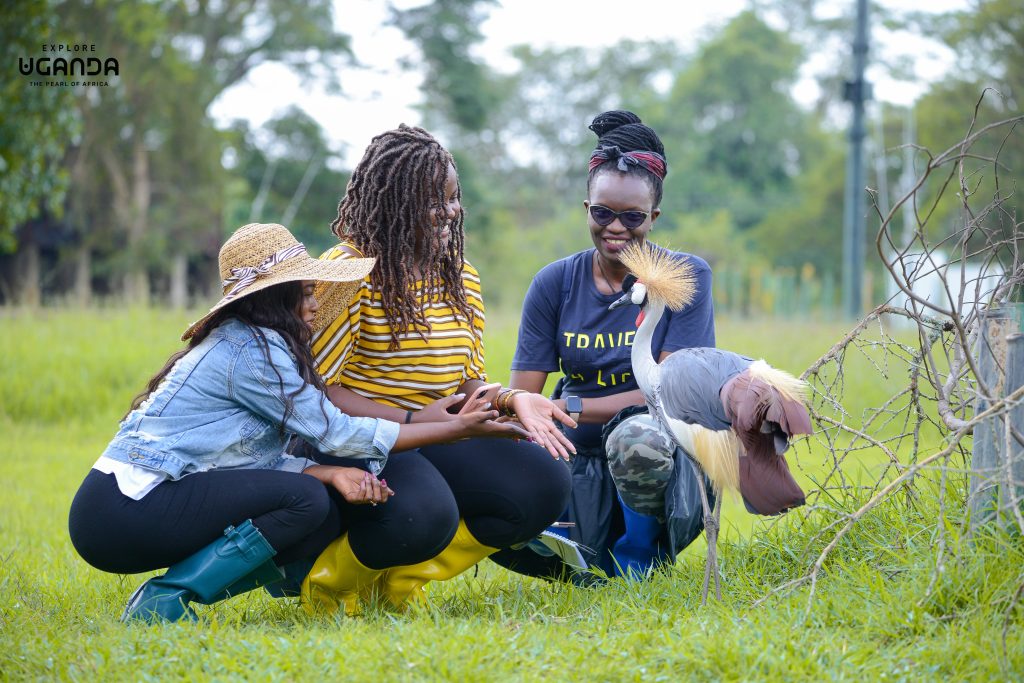 Mostly, tracking excursions are done twice a day from 8am to 10am or 4pm to 6pm and last one and a half to two and a half hours depending on the location of the rhinos.
The best time for tracking is, however, in the morning when all the rhinos are up and active.
The sanctuary is a great stop between Kampala and Murchison Falls National Park allowing you to stretch your legs after a few hours of sitting in the car.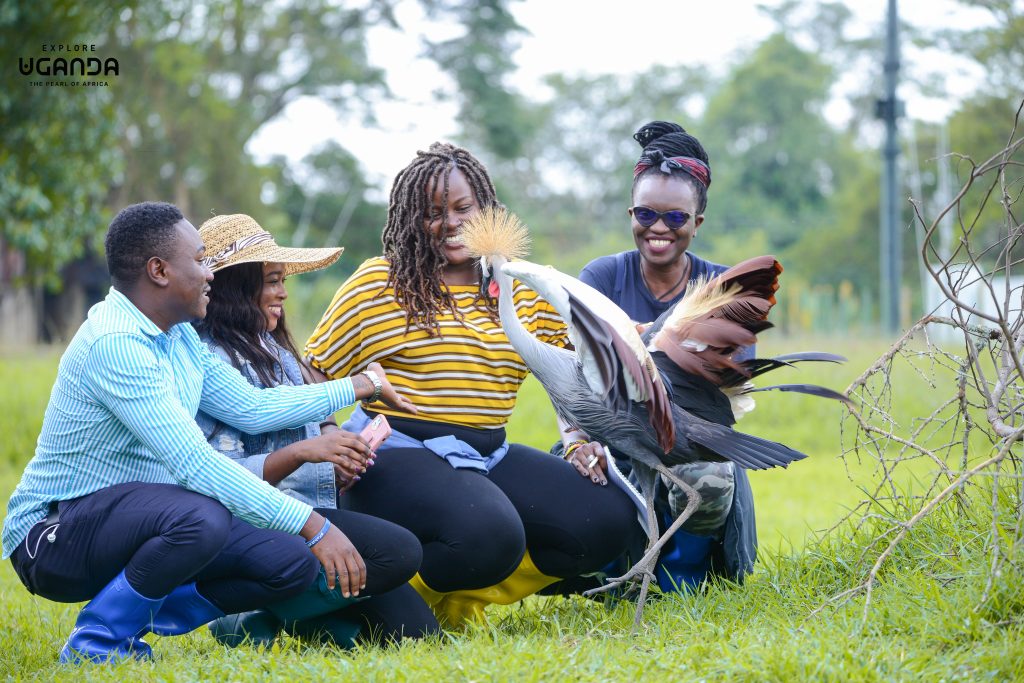 The sanctuary is also home to at least 40 mammal and reptilian species including leopards, monkeys, antelopes, hippopotamuses, crocodiles, bushbucks and oribis, among others.
There are numerous bird species including the elusive and ancient-looking Shoebill Stork.
According to the rates at Ziwa Rhino Sanctuary 2020/2021, an adult (non-resident) pays $50 and a child (non-resident) pays $25; an adult (East African resident) $40, a child (East African resident) $20; adult (Ugandan citizen) Shs30,000 and child (Ugandan citizen) Shs10,000.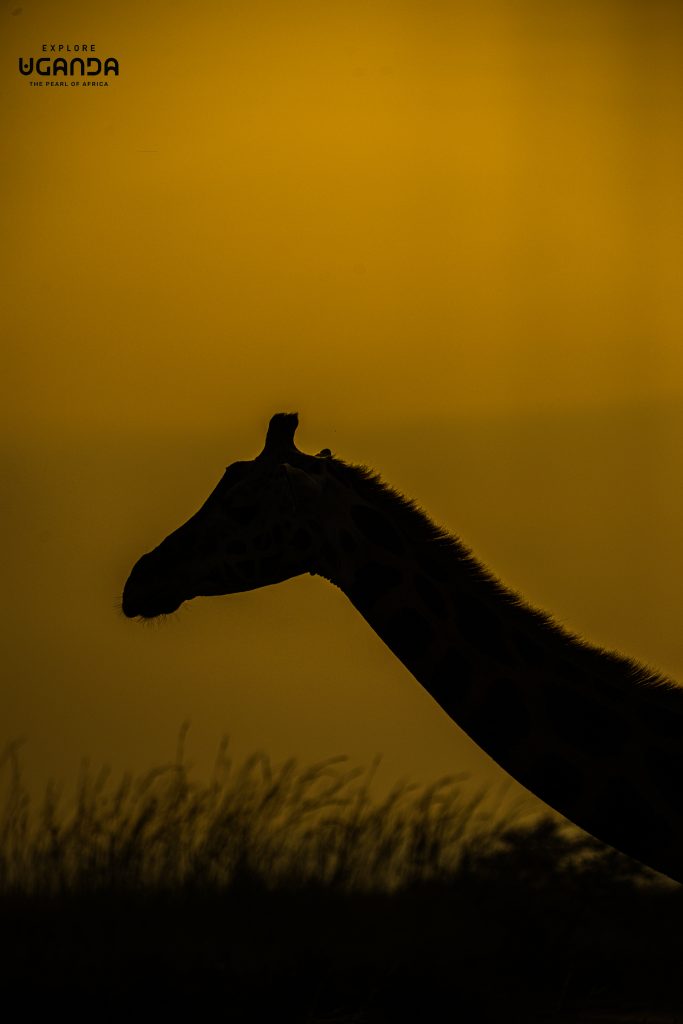 Cassava and meat at River Kafu
From Ziwa sanctuary, we made a stopover to get a taste of the delicious cassava at Kafu along the Gulu highway.
Along River Kafu usually called Kafu, travelers stop to have a taste of cassava or skewers of nyama choma (beef roast) and quench their thirst with a beverage.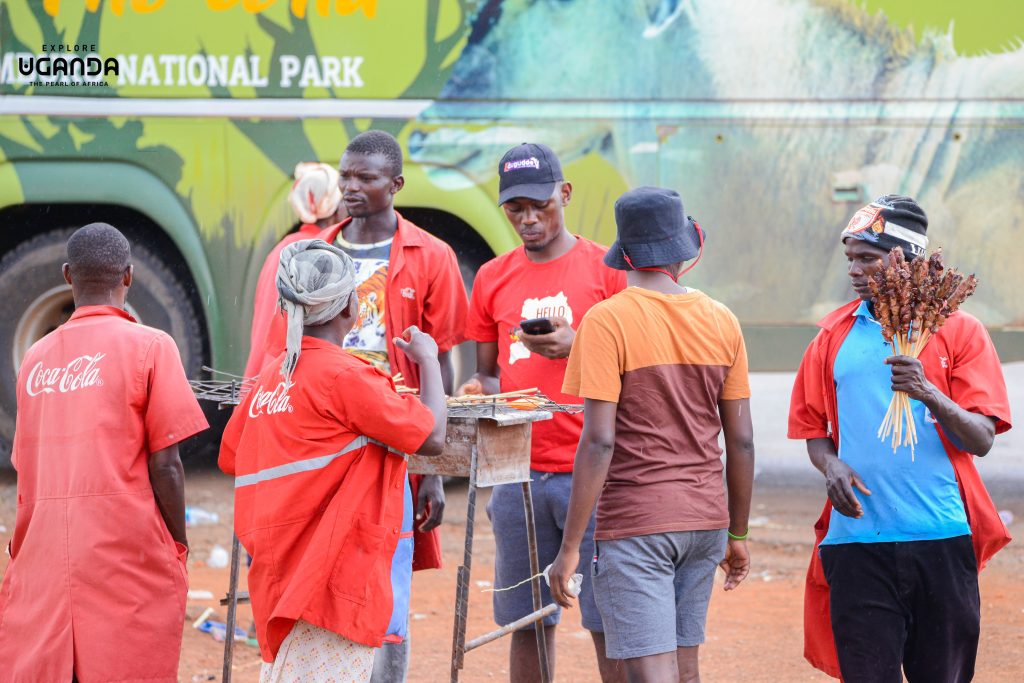 The men and women doing business at the point sell the most delicious cassava you will ever taste in Uganda and a stick of meat goes from Shs2,000 to Shs3,000, depending on your bargaining power.
Something different at this point is that they also sell local breed roasted chicken not the usual broilers on the streets of Kampala.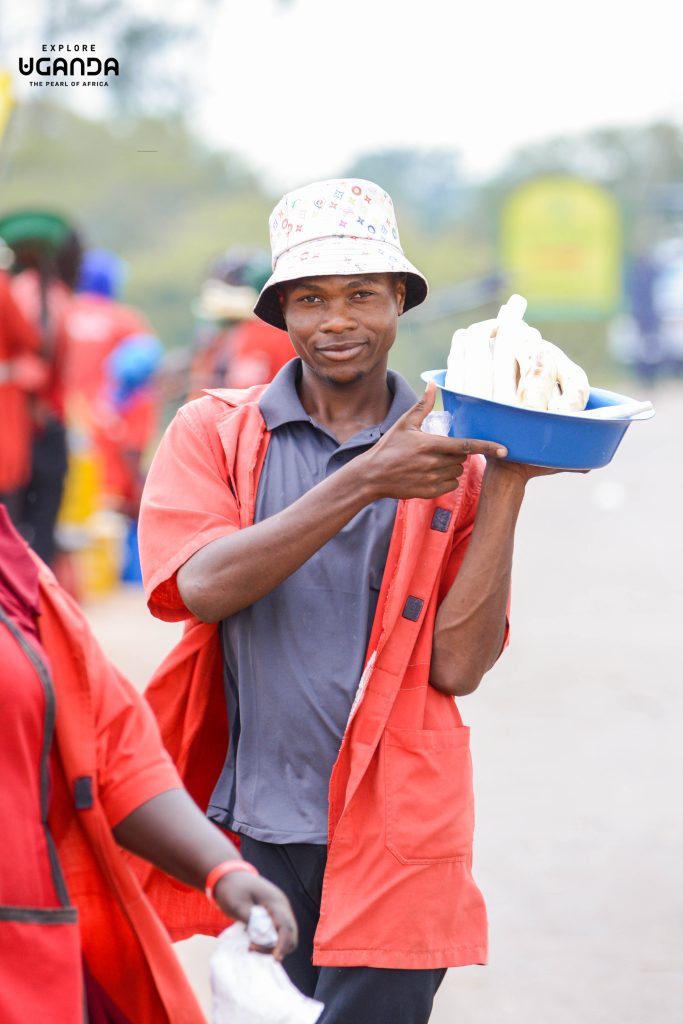 Not only did we enjoy the food but also supported the local community.
Karuma Hydropower Project
A stop at the Karuma hydropower project en route to the Murchison Falls National Park is also worth a try and time.
Karuma features a long tunnel, turbines, a city along the Nile, and a planned Wildlife Museum.
Last year, the Uganda Tourism Board and Uganda Electricity Generation Company Limited (UEGCL) signed a Memorandum of Understanding to market the 600 Megawatts Karuma along the Kampala-Gulu highway and 183 Megawatts Isimba dams between Kayunga and Kamuli districts as tourist attractions.
UTB CEO Lily Ajarova says the dam will also have accommodation facilities including; a swimming pool, shopping mall, restaurant, souvenir shops, and museum, among others.
At Karuma, you will get an opportunity to watch the Nile flow, and the turbines, and also learn how electricity is generated while conserving wildlife and the environment.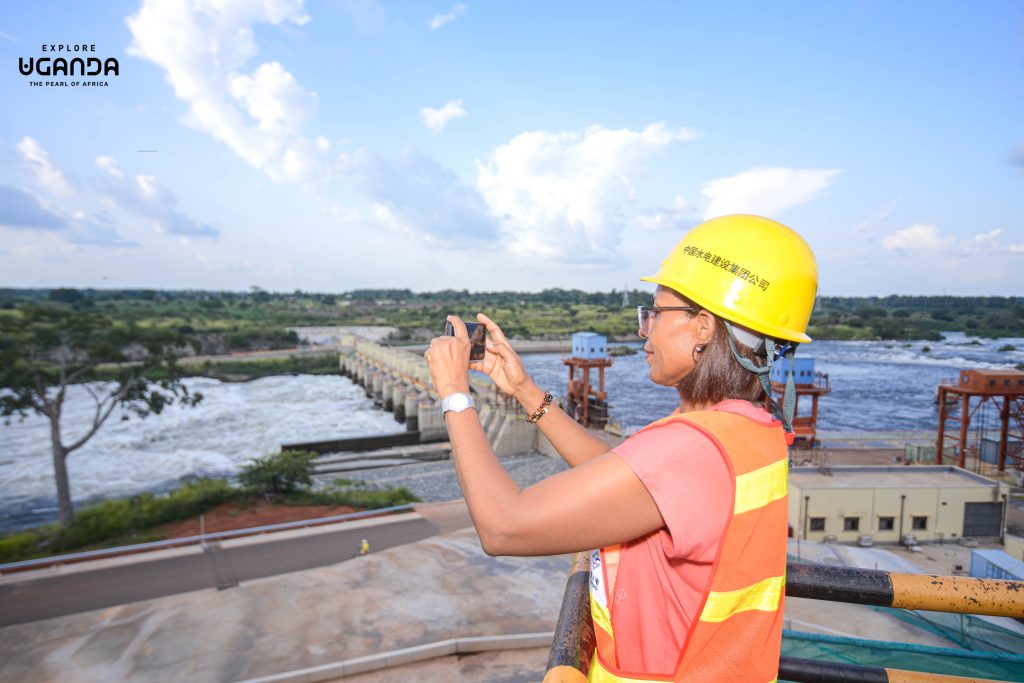 The tunnel, one of the most magnificent features at the dam, has six 238-meter-long tunnels with a diameter of 7.7metres as well as six concrete pressure shafts of 7.7-meter diameter and lengths ranging between 328.59 meters and 379.18 meters.
It has six tailrace branch tunnels and two tailrace tunnels with a diameter of 12.9 meters and lengths of 8,690 meters and 8,707 meters.
The facility also has a 200m-long surge chamber with a width of 20 meters and a height of 29 meters. It is also connected to three 2,000-long surge tunnels with a 12-meter diameter, among others.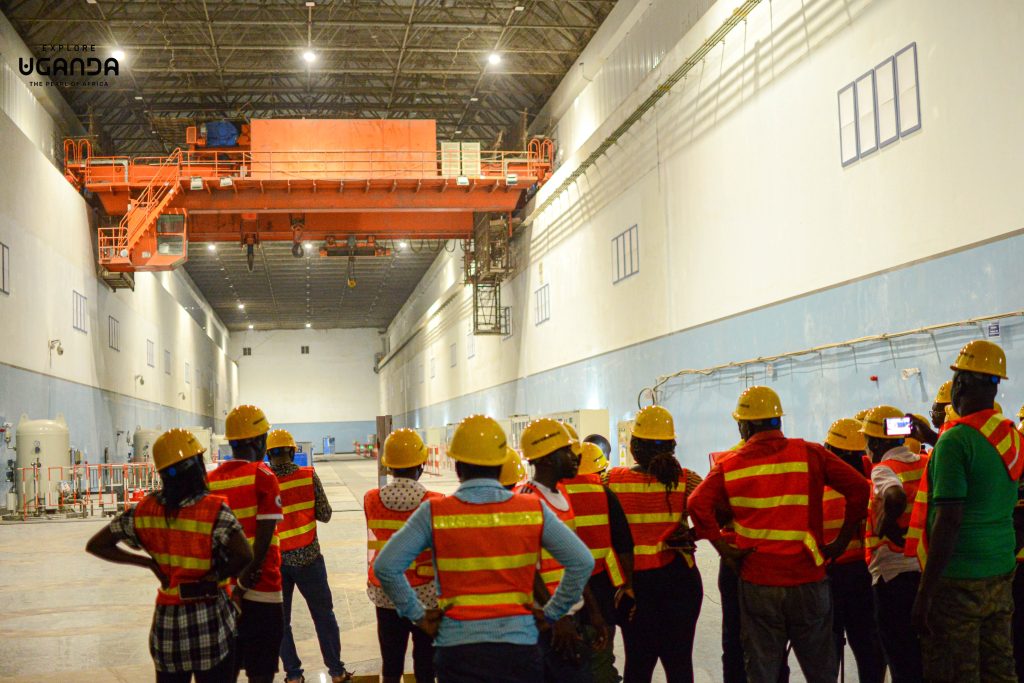 Acwa falls
Another place to visit is Acwa falls in Nwoya district.
The falls are found on Acwa River which originates from Keyo Hills in Amuru district.
Murchison National Park and Falls
As a team, we had an evening drive in the Murchison Falls National Park. We saw animals like leopards, hippos, giraffes, elephants, and mostly the Uganda kob, to mention but a few.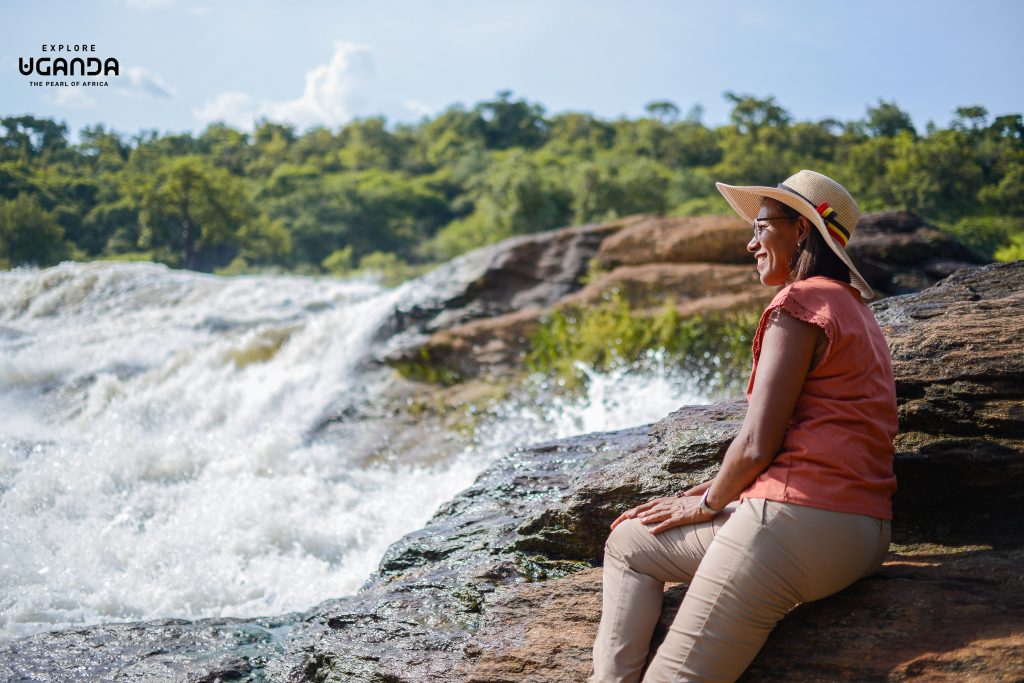 In Murchison, we also visited the magnificent Murchison falls.
The unique and magnificent Murchison Falls is found on the river Nile which presents a theatrical battle between the water and the packed rocks.
Here a large volume of water powerfully squeezes through a narrow 7-meter crevice in the rocks that plunge over 40 meters below into a 50-meter radius water pool.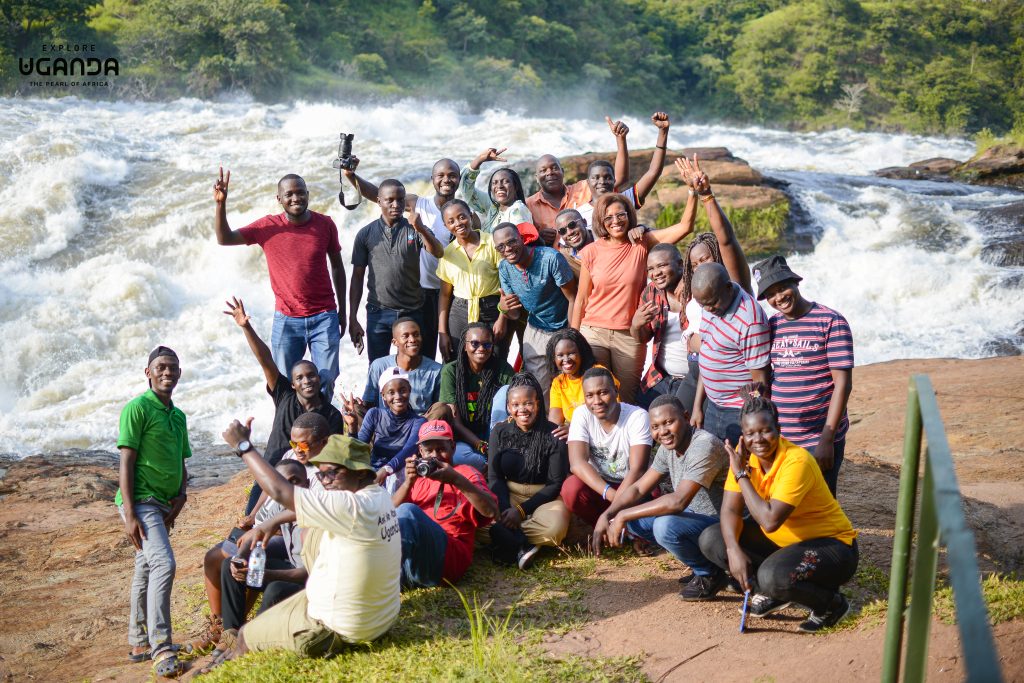 The powerful force of the water results in a loud roar and a water spray around the fall.
At the top of Murchison Falls, the Nile forces its way through a gap in the rocks, only 7 m (23 ft) wide, and tumbles 43 m (141 ft), before flowing westward into Lake Albert.
We trekked to the top of the falls, for approximately 50 minutes. It was a bit tiresome but worth a try. The falls were thunderous and amazing to watch.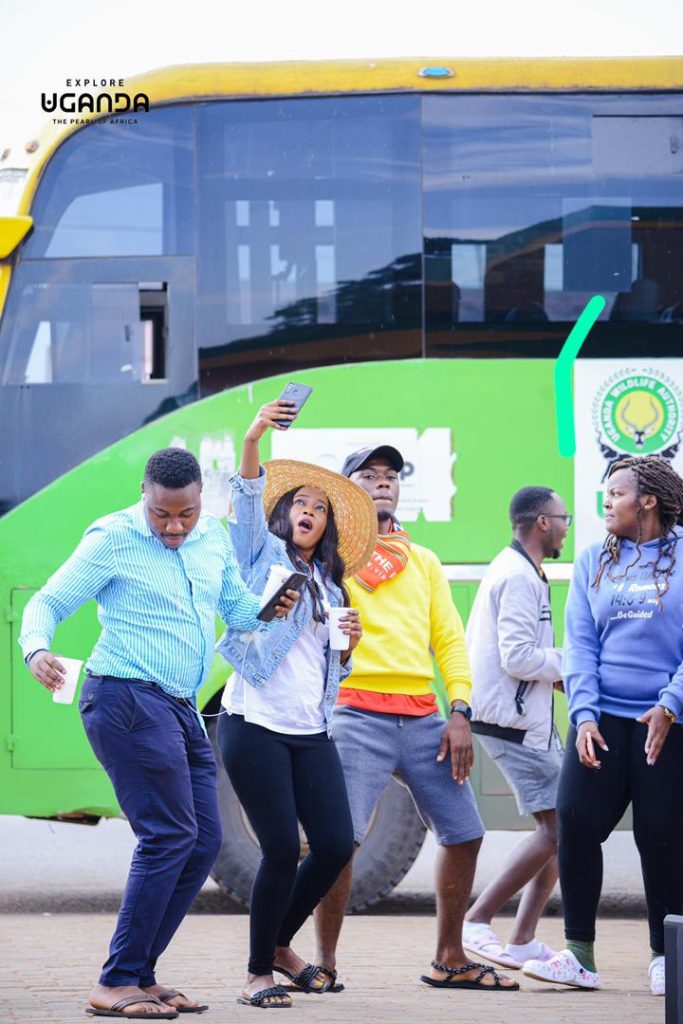 (Photos credit: Derick Ssenyonyi)