Remember the famous Ugandan cartoon character, 'Katoto', that became an internet sensation about three years ago? Well, it's returning in what its makers say is a revamped quality in both production and content.
Katoto, the series which revolve around a witty and inquisitive male character who is a Munyankole, is set for release at the end of November, SoftPower News has exclusively learnt.
To be exact, the newest episode will come out on November 30.
When the Katoto clips first emerged, the character quickly became the talk of the internet in Uganda. The short videos which were often laced with hilarity were widely shared on social platforms. Many people couldn't help but be enthused by a cartoon which for the first time wasn't Disney made, but indigenous in every aspect.
The buzz about the cartoon was too much that it attracted international press like BBC and Yahoo! News to feature Katoto, referring to it as 'Africa's answer to mickey mouse'. Katoto would later be gamified on the website (katoto[dot]ug) where the user guided Katoto in a Temple Run sort of manoeuvres as he ran away from a rat.
Katoto is a jolly, candid, rural man whose life resonates with an ordinary Ugandan's everyday encounters. But he is also a corward.
Unfortunately, despite the fan base the TV animation, had garnered, it quickly vanished and left everyone guessing.
The question on almost everybody's mind all this while has been – what happened to Katoto?
Richard Musinguzi, the creator of the Katoto animation says the break was meant to replenish the team that creates the animation with time to grow their skill set.
"We've been working on something. We've been doing research into a deeper style of animation. We needed to grow and I needed to grow as well," Musinguzi told SoftPower News in an exclusive interview on Saturday.
"I had to do a lot of research in order to reach new heights. We were lacking the skills to make it [Katoto] more competitive in terms of style and quality," he adds.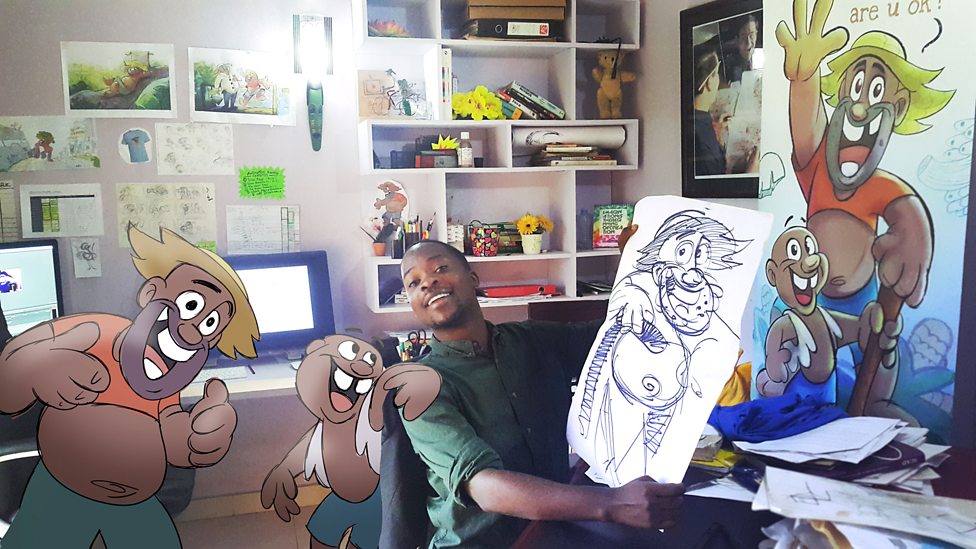 Cautious not to reveal much, Richard said the team of animators behind Katoto has improved in efficiency and that Ugandans should expect something better than the initial product.
"The team still stands at 5 in number, but the quality is higher. Everything is original and completely produced by us".
Richard says that the voices behind the characters haven't changed, nor has Katoto's language, but that music will this time round play a prominent role.
He revealed that the team has collaborated with the School of Performing Arts at Makerere University to create the ensemble of music.
"We are collaborating with the students there. They are now part of the ensemble. Music is now a language as well," he shared.
For a tedious task like creating an animation especially at such a time where the hunger for content demands consistency in production, a commercial strategy for Katoto is inevitable.
According to Richard, the team already has a strategy to make money off their content. Part of the plan is to make Katoto a TV series, which would then be bought by one of the local TVs.
"The organization we have now is capable within a short period of time to do a Season or series which we can sell on TV and on YouTube," he told this website.
"Previously, I was doing it alone. The capacity to produce many clips was little. Now, the team has got a lot of talent and the effectiveness is high too".
Another potential source of revenue for animation is TV adverts, like the one made for Crane Bank a few years ago in which Katoto was the main character.
Alex Muhangi, a Director and sound engineer at Masters Music who did the scoring for the new production of Katoto told this website that an entire season is ready for release.
Beyond his production role, Alex Muhangi, also a stand-up comedian, will be voicing one of the characters in the upcoming Season. Katoto's character is voiced by someone called Julius.
Muhangi says Richard's team "is on point", which makes the entire process of production much easier.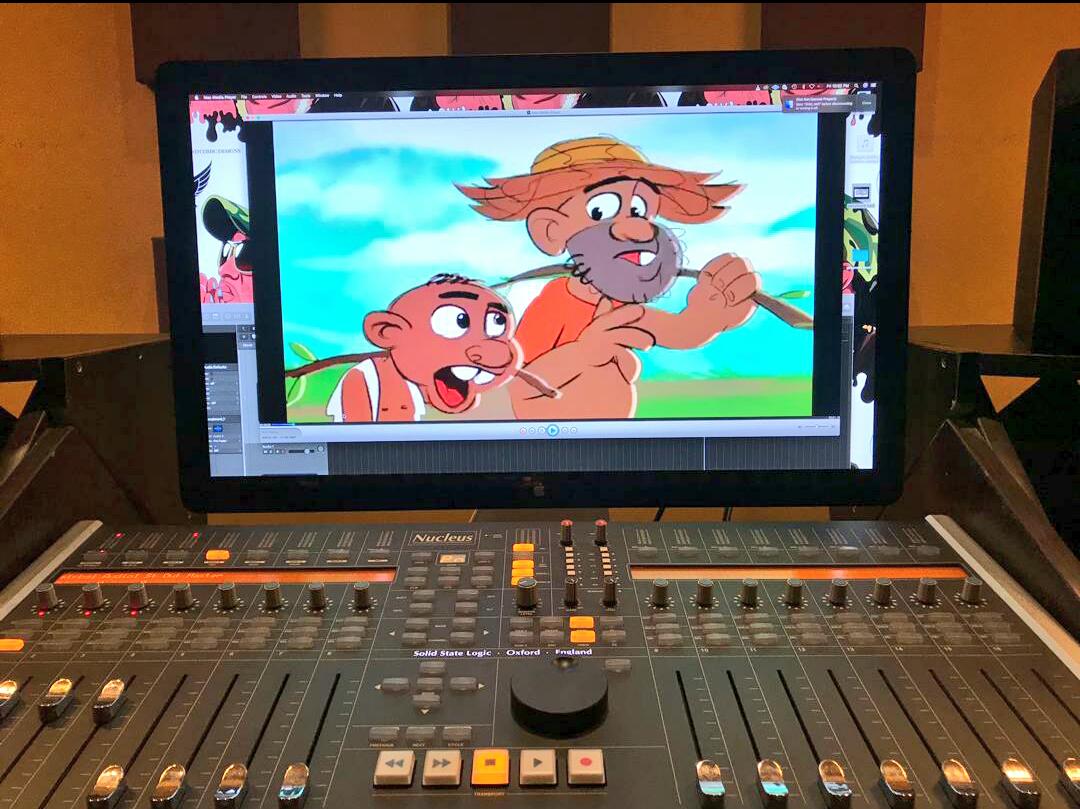 The first Season has about 32 episodes some of them running for 3 – 4 minutes and others, one and a half minutes.
"I record the voices, edit, give them, they animate, then after they have put pictures and audio, I score it," Muhangi said.
In film production, a film score also sometimes called background score, background music, film soundtrack, film music, or incidental music is the original music written specifically to accompany a film.
The score forms part of the film's soundtrack, which also usually includes pre-existing music, dialogue and sound effects, and comprises a number of orchestral, instrumental, or choral pieces called cues, which are timed to begin and end at specific points during the film in order to enhance the dramatic narrative and the emotional impact of the scene in question.
They (scores) are written by one or more composers, under the guidance of, or in collaboration with, the film's director or producer and are then usually performed by an ensemble of musicians (in Katoto's case, students from the School of Performing Arts at Makerere) and recorded by a sound engineer.
The music is written by Richard Musinguzi himself, a graduate of Architecture from Uganda Martyrs Nkozi whose skill set has since expanded to graphic designing, painting and animating.
While his obsession for art dates back to his days at St Mary's College Kisubi, Richard got into animation eight years ago with the help of online tutorials.
To the lovers of Katoto, keep your fingers crossed.