Diamond Trust Bank (DTB) has partnered with Uganda Wildlife Education Centre (UWEC) to name the baby giraffe born at the Entebbe Zoo.
DTB Managing Director, Varghese Thambi, Wednesday named the baby giraffe "Diamond" meaning "precious and loved".
Diamond was born in July 2022 to Seguya (the male giraffe) and Murchison (the female giraffe), both residents of the zoo.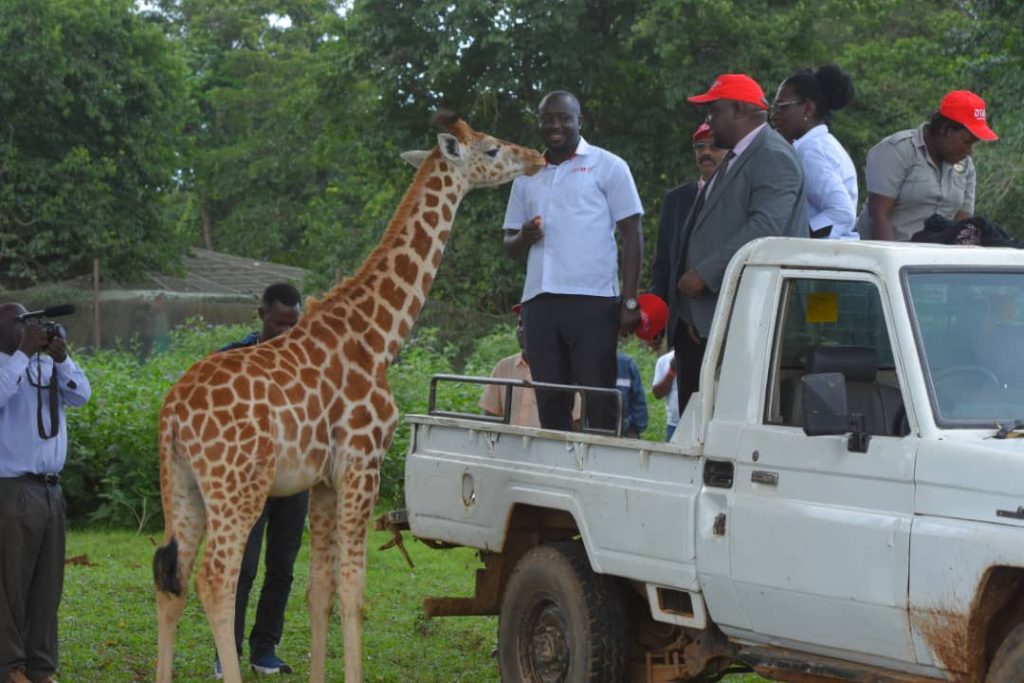 Diamond will be turning one year in July 2023.
In a bid to conserve the environment and promote wildlife education, DTB committed Shs30m to UWEC as well as feeding and nursing the baby giraffe.
This is in fulfilment of a UWEC initiative to attract the private sector to conserving through taking up animal guardianship and support in conservation education.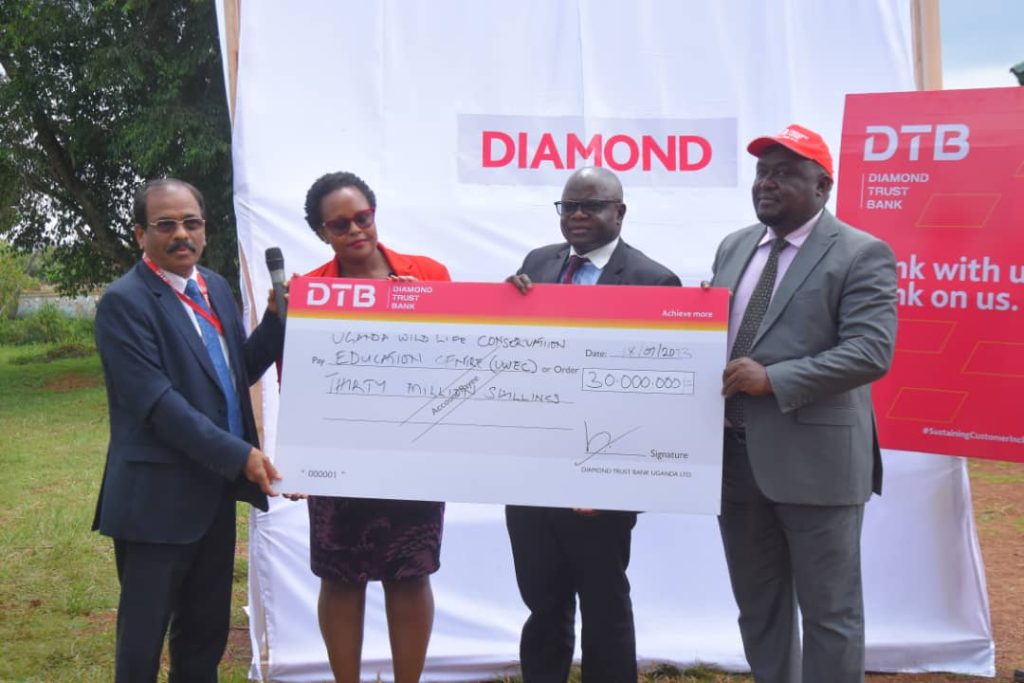 Thambi said DTB joined the Entebbe zoo in conserving nature as part of its Corporate Social Responsibility initiatives and to improve conservation in communities where it operates.
"An ecosystem with wildlife adds a lot to humanity as it provides many remedies to human life," Thambi said.
He added: "For the things that the giraffe sets out to see, to us as DTBM, we see the future for the people that are banking with us and banking on us. For our services, we believe that we are like the giraffe looking ahead and that's why we named it Diamond."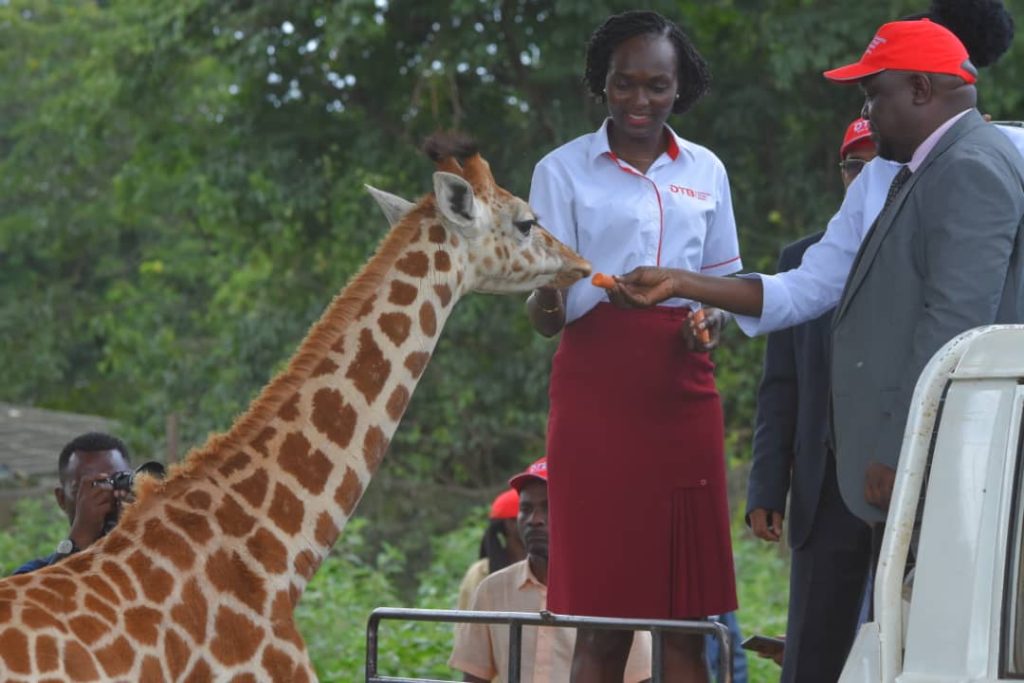 Speaking at the naming ceremony, David Musingo, the Acting Executive Director at Entebbe Zoo, said baptizing the giraffe with a name means a lot to UWEC operations.
"This partnership is paving a way for conserving and passing on education to young people and the forthcoming generation."
He said that UWEC will continue working with DTB in annual conservation events like International Giraffe Day aiming at creating awareness among the young growing generation in the country.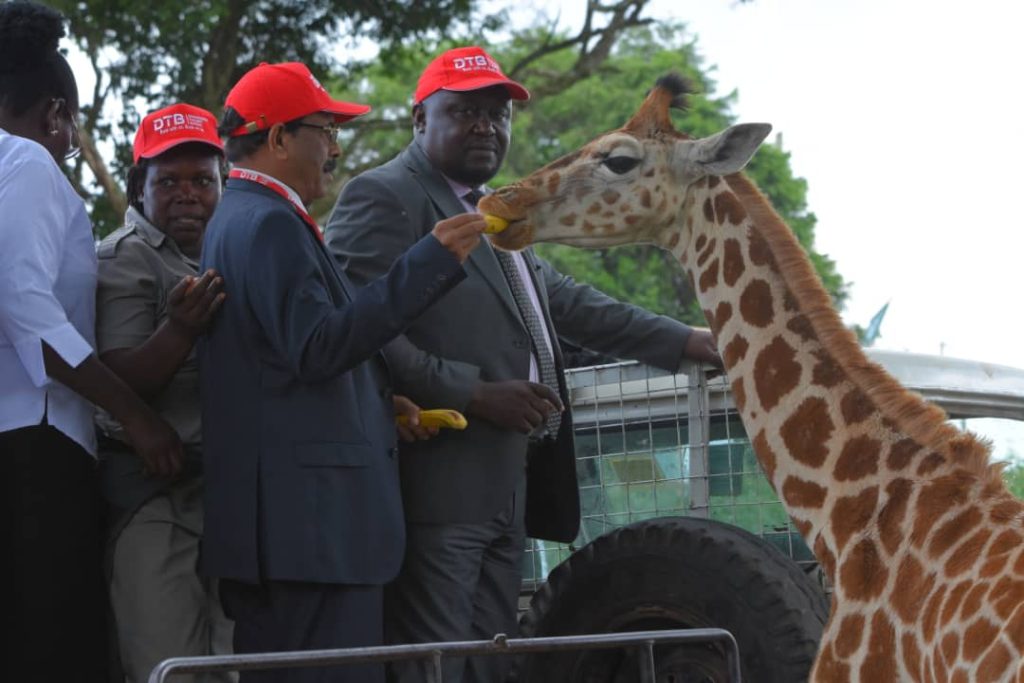 Giraffes are large-hoofed African mammals belonging to the genus Giraffa. They are the largest and tallest living terrestrial animals on earth.
UWEC, which set out to protect them, was founded in the 1950s to accommodate confiscated and injured wildlife and look after orphaned animals seized from smugglers.