Private Sector Foundation-Uganda (PSFU) Board Chair, Dr. Elly Karuhanga, has said that Tanzanian exports to Uganda are over one billion dollars.
He made the remarks Tuesday during a business summit with visiting Tanzanian President H.E Samia Suluhu Hassan in Kampala.
Dr Karuhanga said PSFU hosted many presidents including; the President of South Africa, the President of Equatorial Guinea and the Prime Minister of Ethiopia.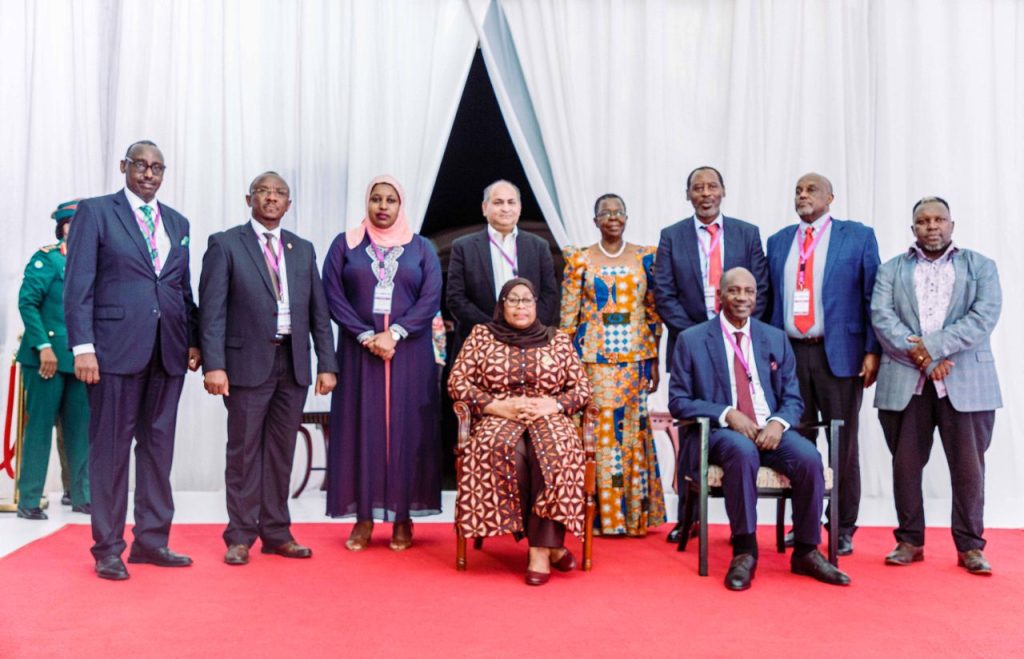 "We have hosted eight presidents from the Northern Corridor at ago. We have even hosted the President of Seychelles but we have never hosted a lady president."
He said before colonialism, Tanzania was the biggest trading partner of Uganda because kingdoms and chiefdoms were dealing with each other.
They traded in gold, iron, ivory, salt, and foods of all types. But after the 1885 Berlin conference, it started to dwindle.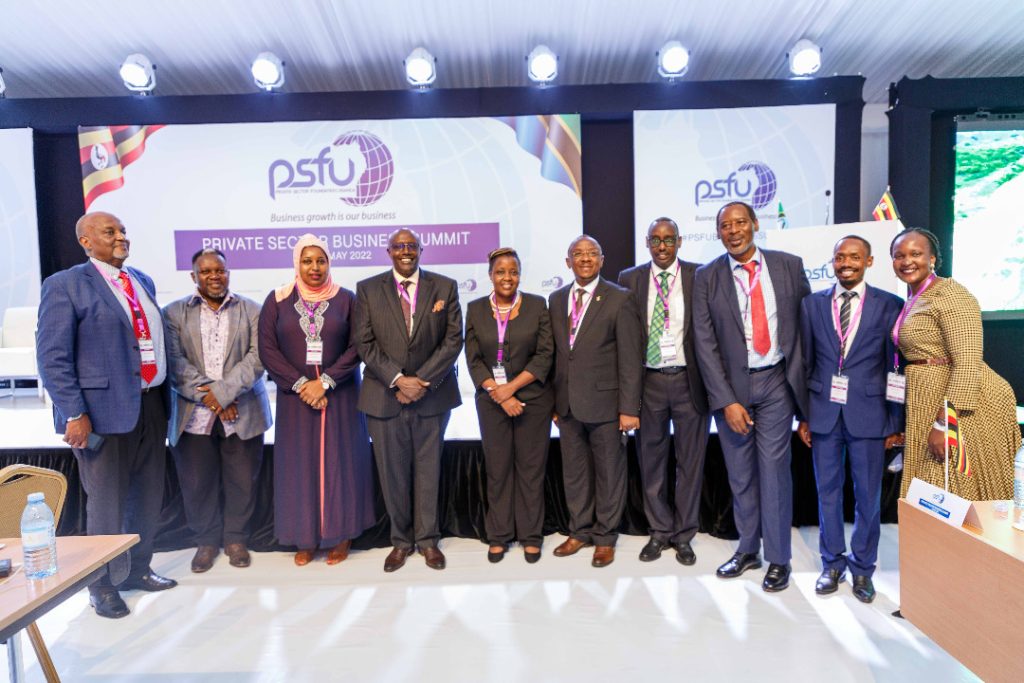 "We have no greater friend on earth than the people of the United Republic of Tanzania and their leaders. I'm happy with the data from Bank of Uganda for FY2021 that Tanzania became the leading exporter to Uganda within the region," he remarked.
According to him, for the first time, Tanzanian exports to Uganda are over one billion dollars. The downside of that is that Uganda is not doing business with Tanzania.
"Most of our businesses are going to Mombasa. We want to use Dar es Salaam but the people in Dar es Salaam are saying pay us more money than anyone else in the region. We are charged almost ten times more."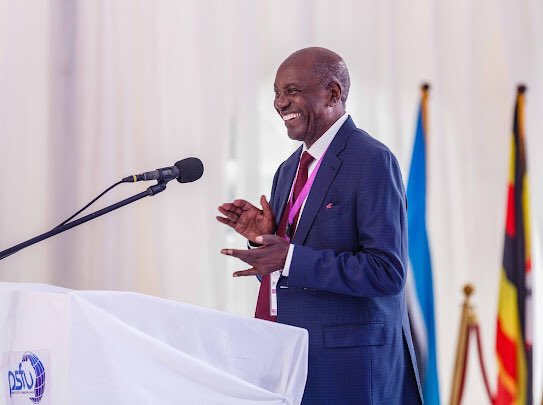 Karuhanga said he told the High Commissioner of Tanzania recently that the East African Crude Oil Pipeline (EACOP) is the umbilical cord between the two countries.
"That pipeline is the best diplomatic statement any country can have with another. But we want a second pipeline. The one that will bring gas from Tanzania to Uganda."
"Your Excellency, you have made a historical point. You have created an East Africa of 221 million people. That means we are no longer ignorable. You ignore East Africa at your own peril," he concluded.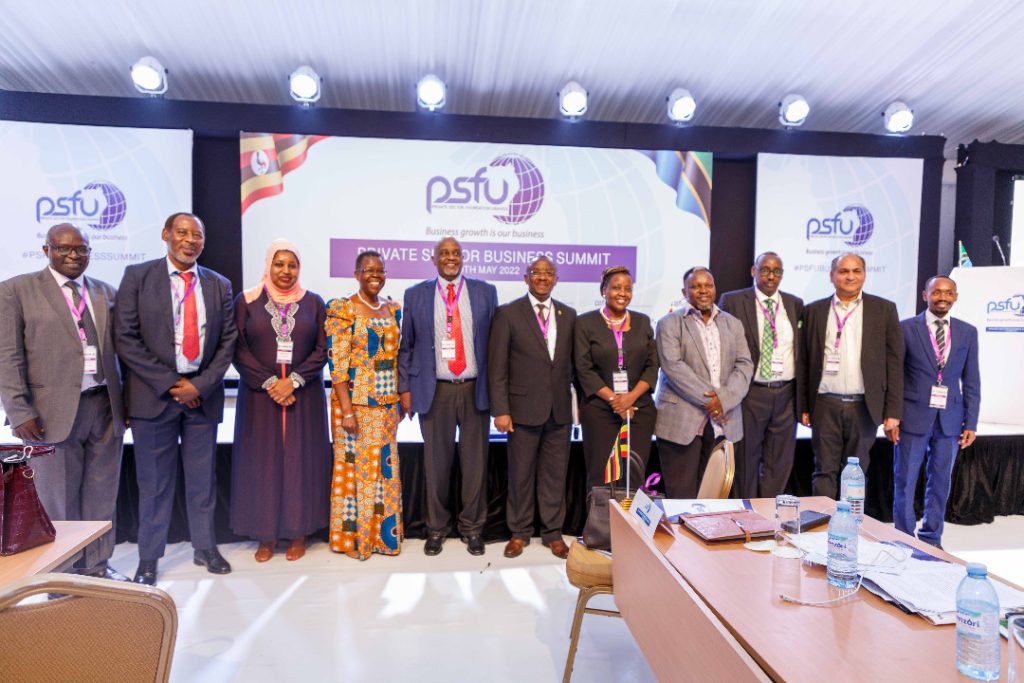 Private Sector Foundation-Uganda Executive Director, Mr. Asiimwe Stephen, thanked President Suluhu for taking the important trip to Uganda.
"Private Sector Foundation of Uganda is very excited about your coming because we enjoy fraternal relations with the United Republic of Tanzania. The point we are here for, is to introduce to you, Your Excellency and the delegation from Tanzania, the Private Sector Foundation of Uganda. Private Sector Foundation of Uganda was started in 1995 by a few associations of business," he said.
"Today, we have grown to 300 business associations. We are strong in advocacy, business development and capacity building. Your Excellency, last year, you hosted us at the State Palace in the company of Tanzania Private Sector Foundation."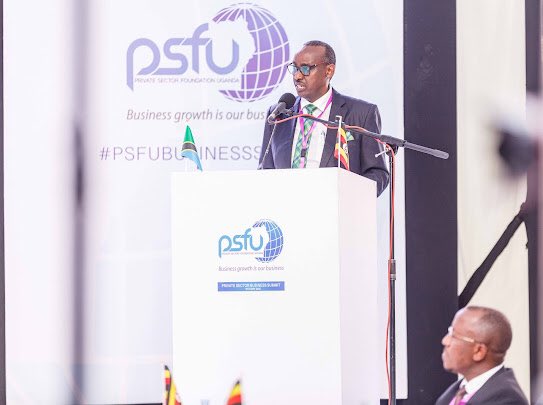 Mr Asiimwe thanked H.E Ambassador Richard Kabonero who provided for the window to ensure Ugandans can do business in Tanzania.
"We do business with them and we have been cooperating. It is against that background that when we learnt that you were coming to Uganda, we requested for a few hours of your time."
Speaking at the panel composed of delegates from both countries, Herbert Byaruhanga, President of Uganda Tourism Association, said: "We have over 2,000 tour guides between the two countries. We have thousands of hotels in this region but you can hardly see chain hotels. We need to get rid of that."
In her submission, Barbara Mulwana, the chairperson of the Uganda Manufacturers' Association, noted that Tanzania's milk processing capacity is low which is an opportunity for Ugandan businesses.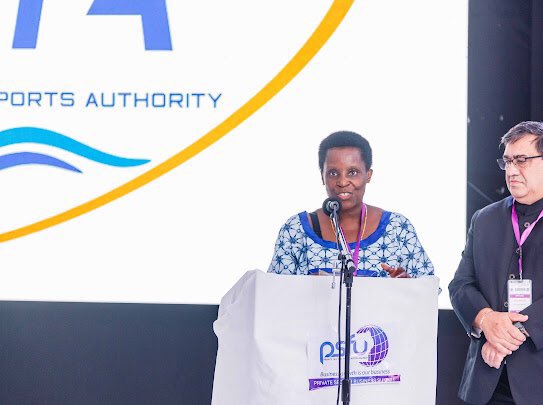 She also requested H.E Suluhu for the removal of fuel tax on transit goods entering Uganda.
Mr. Ben Kavuuya, the Chairman of East African Medical Vitals, called for the implementation of the Common External Tariff, harmonization of all incentives in the East African Community and ring-fencing procurement of East African products.