The Uganda Red Cross, with support from Belgian Red Cross Flanders, has supported 950 families with cash support.
According to Irene Nakasiita the Uganda Red Cross Spokesperson, each family was given a total amount of UGX 100,000(cash).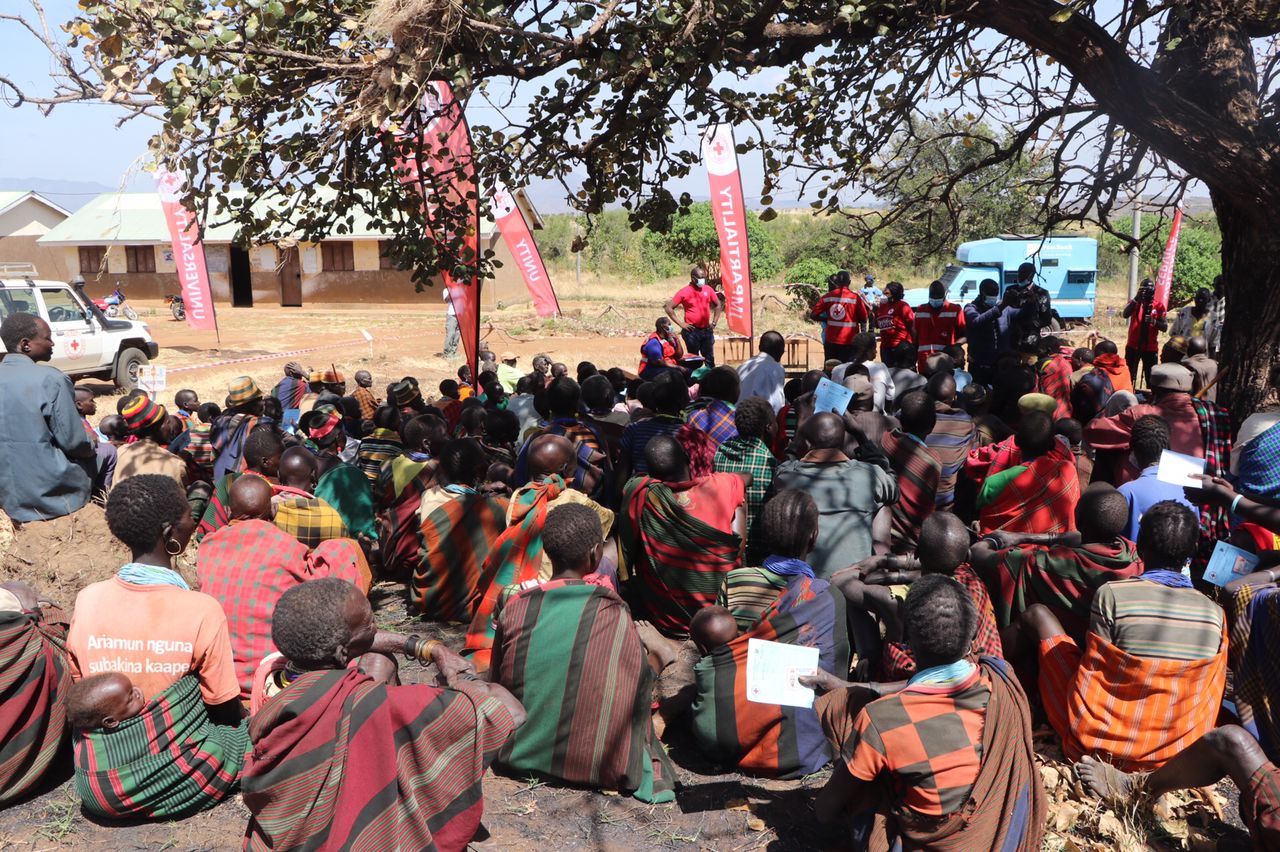 "Each family has received UGX100,000/ (cash)," Nakasiita said.
She said that as a way of ensuring proper dignity and choice, they opted for the cash assistance so that families can buy food of their choice.
Adding, "Post bank was contracted to deliver physical cash because many people do not have mobile phones, We also wanted to avoid anomalies that come with mobile money transfers such as wrong recipients, system break down among others."
The Sub-counties supported included Loyoro, Kaabong East & Lodiko.
She revealed that the beneficiaries, were identified by a study and assessment made by Uganda Red Cross.
"Due to Prolonged dry spell, many families in Kaabong are starving. Uganda Red Cross conducted assessment and identified the needs of the people," Nakasiita said.
She further revealed that the Uganda Red Cross together with the District Disaster Management Committee identified the most needy groups of people (lactating mothers, the elderly, orphans & child headed homes, pregnant mothers, among others).
Meri Jino Born, LC5 Chairman appreciated the Red Cross noting, "this is the first of the kind we (Kaabong) have experienced in the district."
"This has come in very timely since this year we have not had any harvests. We will monitor families to ensure that they use the money in the best way possible. Many people are hungry and Starving. We call upon other development Partners to do like what the Red Cross has done and come to our rescue," Meri added.