Police have once again blocked Peoples Front for Transition (PFT) leader Rtd. Col. Dr. Kizza Besigye from proceeding to the capital Kampala as his way of protesting against the rising commodity prices.
This comes shortly after police withdrew from his home in Kasangati, Wakiso district following a six-day siege.
"The police and NRM Junta have eased off our home under pressure! They can only ease off our necks (& we breathe) and our country under pressure! Let's "wake up" the people to assert their will in order to end this FTT crisis," he said on Wednesday after police left his premises.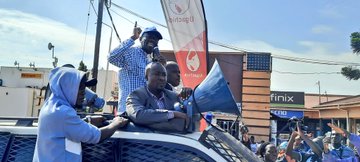 Vowing to continue his protests against the high cost of living and alleged bad governance, Besigye on Thursday morning tried to drive to the city centre.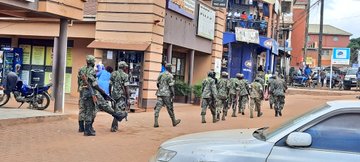 He was, however, intercepted by police in Kasangati town and blocked from proceeding.
Besigye used a megaphone and went mobilizing people in a campaign he termed "reawakening citizens".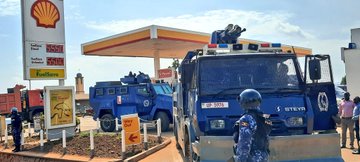 There was drama as police officers struggled to disconnect loudspeakers that Besigye had placed in his car to broadcast his messages.
His vehicle was sandwiched between police trucks to prevent him from moving further.