Dr. Sabrina Bakeera-Kitaka, a Senior Lecturer in the Paediatrics and Child Health at Makerere University, is hopeful of seeing an end to HIV/AIDS scourge by 2030.
Sabrina, a pediatrician and pediatric infectious diseases specialist at Mulago National Referral Hospital, shared her optimism on Tuesday while speaking to the media at Speke Resort Munyonyo in Kampala.
She is the local co-chair of the ongoing week-long International Conference on HIV Treatment, Pathogenesis, and Prevention Research in Resource-Limited Settings (INTEREST) Conference.
According to her, 550 participants from 46 countries attended the event, which targets homegrown research and gives young and old researchers a chance to meet to "solve our problems".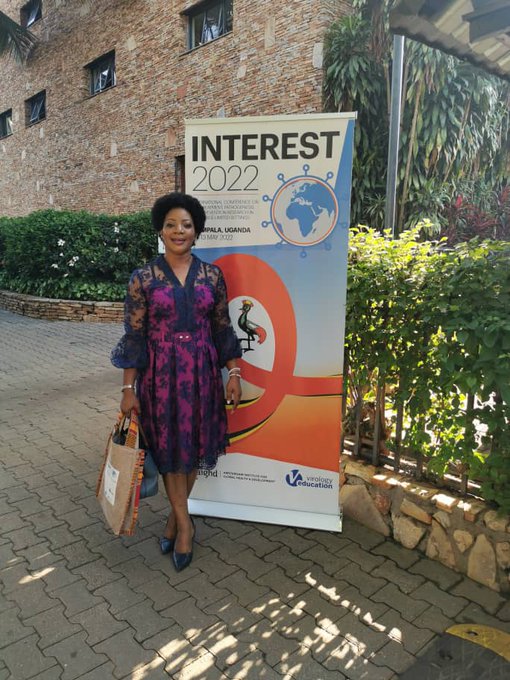 Prof Kwasi Torpey from the University of Ghana, who is also the scientific chair of the conference, told the press that the annual INTEREST Conference is the premier scientific conference for HIV in Africa.
"It brings together scientists involved in HIV treatment, pathogenesis, and prevention research from around the world. The conference provides a platform to share pivotal findings, promote collaboration, and transfer experiences," he noted.
He added: "It also provides young researchers with a unique opportunity to present their work, attend mentoring sessions with senior scientists and network with their peers."
Speaking at the same press conference, Dr Elly Katabira, a Professor of Medicine at Makerere University College of Health Sciences, said INTEREST aims to empower young scientists.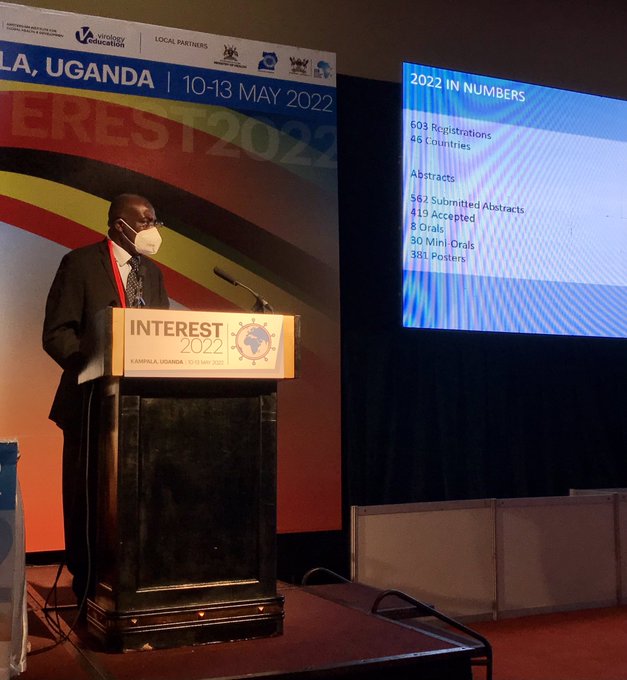 "Usually, older ones (scientists) do research and send it abroad for presentation but we don't involve young people with whom we do the research. They don't get the opportunity to follow and learn," he said.
"We want to help the young advance, learn how to talk, get a chance to go abroad and the opportunity to present their work."
According to Dr Katabira, INTEREST empowers young researchers to learn to discuss, interact and work with senior researchers to treat diverse diseases.
"We educate and teach them many things like writing a proposal to get a research grant. So, we have to go to the grassroots."
HIV Pandemic
Andrew Ddungu Kambugu, The Sande-McKinnell Executive Director at Uganda Infectious Disease Institute and Honorary Senior Lecturer at Makerere University College of Sciences, said the key message is that Uganda has made progress in the HIV/AIDS control.
He said there is ongoing research for adolescents and young adults citing the Covid-19 lockdown where many young women were affected.
"You saw reports of very many teenage pregnancies which meant unsafe sex. This also meant that transmission was high. We have made progress but Covid-19 affected that momentum," Kambugu noted.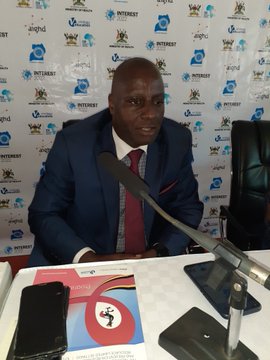 According to Lilian Mworeko, the Executive Director of International Community of Women Living with HIV Eastern Africa (ICWEA), at the onset of the COVID-19 pandemic in Uganda, many pregnant women and young people living with HIV couldn't access their medication which affected their lives.
According to Dr Katabira, HIV has been around for the last 30 years.
"20 years ago, there were no drugs. The first drug came around 1986 and people were excited. This led to the development of more drugs. So, it's a continuous process and it needs people to do that."
In his presentation, Dr Jotham Mubangizi, UNAIDS Country Director, said the AIDS pandemic is made worse if the response is unequal, unprepared and under threat.
"We can change this together," he noted.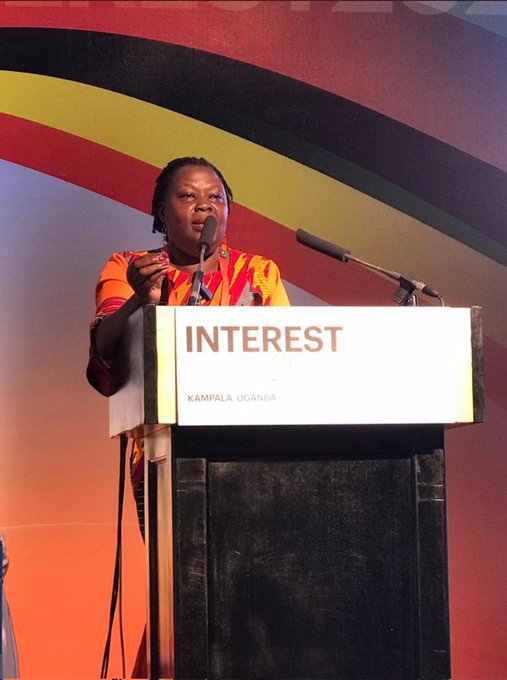 When will we get a permanent cure for HIV/AIDS?
When asked about the possibility of ever finding a cure for AIDS, Dr Sabrina told journalists that she was hopeful.
"There is hope that one day there will be a cure and vaccine. Today, there isn't one yet," she said.
"We hope to see an end to HIV by 2030 by using 95 percent strategies."
She said those on treatment should ensure to adhere to the treatment. "We will see the end to paediatric HIV in our county," she concluded.
Dr Katabira, on his part, said the desire of scientists is to eradicate HIV by curing the infected.
"It is very difficult to cure a viral infection. We are trying to develop drugs; scientists are working hard to make sure we have a cure. That is why we must entice young people to find the cure," he added.
Dr Kambugu said Dolutegravir (DTG) is the gamechanger although they are still looking for evidence on why it should or should not be used.
DTG, sold under the brand name Tivicay, is an antiretroviral medication used, together with other medication, to treat HIV/AIDS.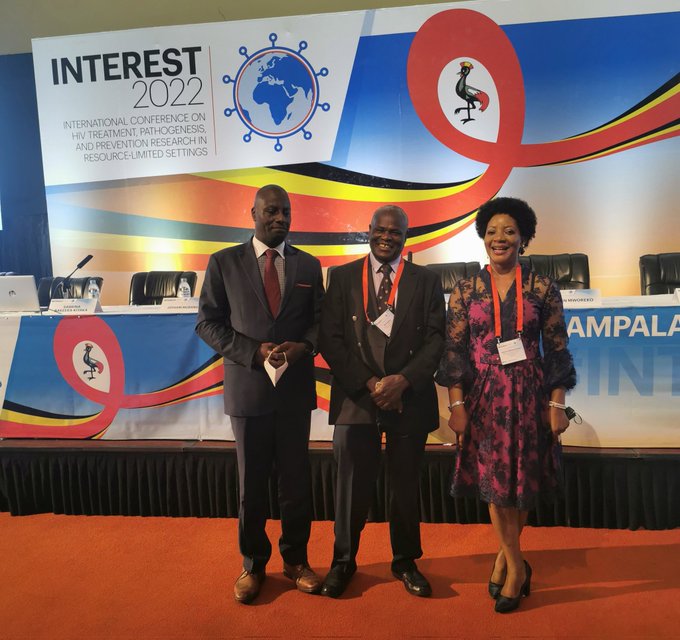 It may also be used, as part of post-exposure prophylaxis, to prevent HIV infection following potential exposure. It is taken by mouth.
"What we know is that there is some impact. We are doing demonstrations to see how it can work out in Africa," Dr Kambugu said. "Having an HIV injection instead of swallowing ARVs (pills) is going to become the future of Africa. You take one injection and don't have to worry about the rest."
According to him, the new drug reduces the virus but patients tend to become fat as a side effect.
Other side effects include; trouble sleeping, feeling tired, diarrhea, high blood sugar, and headache.
Despite the side effects, Dr Kambugu advised patients not to stop taking the drugs when they are already on medication.
"We are still researching. Each drug has a side effect."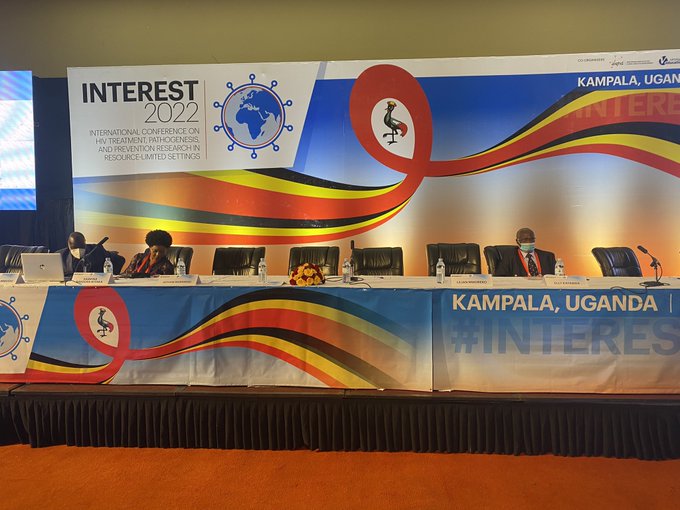 On finding a cure for AIDS, Dr Kambugu said some patients have been cured.
"It's not a rumour," he said, explaining that in these rare cases, the patients received a bone-marrow transplant. "This is the standard treatment."
He said donors don't have the key for the virus to enter (genetically), making them resistant to HIV infection.
"These individuals are very few, less than 2 percent," he noted, citing the example of "The Berlin Patient" Timothy Ray Brown who became the first person to be cured of HIV/AIDS.
Brown who recovered later died from cancer in 2020.